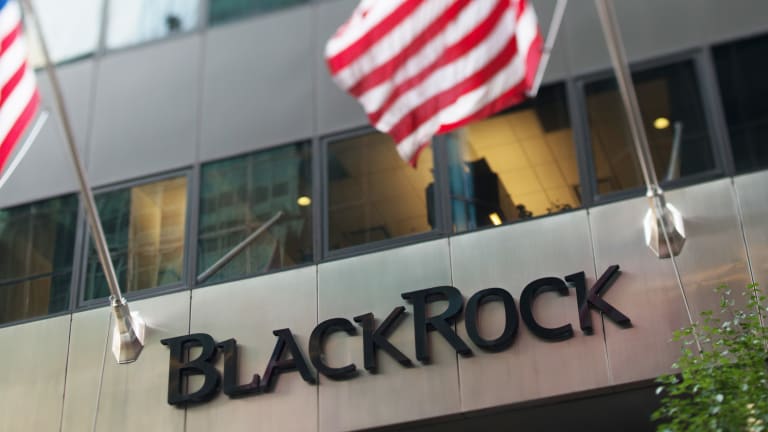 Institutional Investors Don't Seem to Care About Women on Corporate Boards -- But They Should
Don't know the board composition of the companies you're invested in? Don't worry, most investors don't, even at the highest levels.
Who is on the board of the companies you invest in? Is there a good mix of industry experience and outsider perspective? Are there enough women and people from diverse backgrounds? Don't know? Don't worry, because even the most sophisticated investors don't know either -- nor do they seem to care.
Numerousstudiessuggest that the presence of women in corporate leadership positions correlates with improved firm performance, and yet, it appears to be something that really isn't a concern for major investors: hedge funds, endowments, activists, global investment management firms and others.
TheStreet recently identified seven S&P 500 companies, dubbed "The Misogynist 7," with no women on their boards of directors: Discovery Communications (DISCA) , Garmin (GRMN) , Diamond Offshore Drilling (DO) , Linear Technology  (LLTC) , Qorvo (QRVO) , Concho Resources (CXO) and Dentsply Sirona (XRAY) . In addition to being behind the curve on a major social issue, these companies have tended to underperform the market and their peers.
We reached out to over 30 institutional investors that, according to data from Bloomberg, have positions in one or more of these companies to find out why they are invested in entities with such a gaping hole in their boards and that are performance laggards. Nobody wanted to talk about it, and many of the largest investors in the country seemed not to have the issue on the radar at all.
"We don't comment on investment positions," said a representative of one investment firm who would only speak on the condition of anonymity (as was the case with the vast majority of sources for this story).
"We will pass on this one," said another.
"It's interesting you're reaching out. We're not going to comment publicly on that, one, because we don't comment on our holdings in general," said another.
"I'm sorry to not be helpful, but we just don't talk about our positions," said another.
A handful pointed out that, as quant firms, they take nothing but quantitative analysis and number crunching into account in their investment positions. Women on the board is "not on the radar," one person explained. "They are a quant firm. They don't take fundamental views on companies, don't meet with management, etc.," said a representative for another firm.
One firm's representative said that when it comes to a client's mandate, they have no choice but to comply -- for example, if someone wants to purchase an S&P 500 allocation.
A New York portfolio manager said that while his firm is an activist, the specific holdings lacking women in the boardroom were actually part of a passive fund where corporate governance isn't taken into account. "It's really a black box trading strategy that buys and sells stocks," he said, adding that his firm's activist pushes have included several nominations and appointments of women to boards (something not true of other activists).
A representative for another New York firm said its stakes in six of the companies is not really relevant, adding that the portfolio management teams that have made the investments are autonomous to the main fund itself. "It's not a top-level investment decision making process," she said.
A BlackRock representative declined to comment but said we could quote one line in the company's proxy voting guidelines for U.S. securities: "In identifying potential candidates, boards should take into consideration the diversity of experience and expertise of the current directors and how that might be augmented by incoming directors."
"We do not have guidelines or quotas around our board diversity, however, we would prefer to see a diverse board with the resulting differing insights and varied perspectives," said a Vanguard spokesperson in an email, emphasizing that the firm does not speak about specific companies. 
But most institutional investors just don't want to talk about women in the boardroom. They don't see it as part of their mandate. 
When asked whether his firm takes into account gender diversity in its investments, a Boston executive replied, "Absolutely not."
He explained that his firm's policy is to not allow personal or political opinions to affect investment decisions, comparing the issue of diversity to things like fossil fuels and workplace safety. "Our job isn't to effect social change," he said.
The New York portfolio manager quoted above said that most investors don't have influence over board makeup and therefore don't pay any attention to it. "The average investor doesn't care," he said. "Unless you're an activist, you don't care."
Why Investors Should Care
"The value of gender diversity in the workplace is widely acknowledged today -- women bring different perspectives and approaches to business, often resulting in a more inclusive workplace and even better performance for the company," said Judith Rodin, president of the Rockefeller Foundation, a private foundation that seeks to "promote the well-being of humanity throughout the world," in an email. Rodin was previously president of the University of Pennsylvania, making her the first woman to lead an Ivy League institution, and serves on the boards of both Citigroup and Comcast, among others.
"Gender diversity leads to better corporate decisions," said Christopher Ailman, who manages an investment portfolio of nearly $180 billion as chief investment officer of the CalSTRS pension fund, in a March interview with TheStreet at the New York Stock Exchange. He later added, "They break group think." 
CalSTRS is invested in all seven of the Misogynist 7 companies, according to Bloomberg data. "Corporate boards change at a glacial pace but CalSTRS is committed to gender diversity at the board level and we will not give up," Ailman said via email. "We will keep plugging away at this issue to expedite the change. That will involve ongoing engagement, which we are all too willing to do."
Studies from the Peterson Institute for International Economics, Credit Suisse and McKinsey suggest that greater board gender diversity may be tied to an increase in revenue margins, return on equity and financial outperformance of peers.
According to Afsaneh Beschloss, president and CEO of global investment and advisory firm Rock Creek, having women in the upper echelons isn't only meaningful in performance in corporate America, it is impactful in the investing realm as well.
"When we look specifically at women-run investment firms, performance will be equal to up to 20% better [than men-run firms]," said Beschloss, who formerly served as managing director and partner at the Carlyle Group and the treasurer and chief investment officer of the World Bank, citing her current firm's research. "And the drawdown, or the losses of women, and risk management is generally better."
But here's the ugly truth that all investors need to know: Institutional sexism among the investment community is actually creating a buying opportunity for smart investors who do value gender diversity on corporate boards. 
A group of researchers led by Harvard University sociologist Frank Dobbin discovered that after the addition of women to a corporation's board, blockholders -- meaning institutional investors that each own 5% or more of a company's shares -- tend to increase their holdings (the researchers suggested it is because they know they are being watched). However, small-holding firms that are more likely to fly under the radar do the opposite and sell. In the companies examined, the small-holding firms combined generally controlled fully half of their shares and twice as many as blockholders. As a result, in the year after the number of women on a board increases, stock price tends to decline slightly, even though profitability does not fall.
"It's probably because the fund managers are subject to the same biases on gender that the rest of us are," said Aaron Dhir, professor at Osgoode Hall Law School and senior research scholar at Yale Law School who authored the 2015 book Challenging Boardroom Homogeneity -- even if it is subconscious and, more importantly, false.
Savvy investors who see a company's shares dip after the addition of women to the board know there may be a buying opportunity that others have missed. 
Still, if women at the very least do just as good of a job as men, why aren't most investors rewarding them? 
"There's a large body of research suggesting that as a society, we expect men to be superior at business activity and business leadership," said Dhir. "We perceive men to be more effective leaders than women."
Even for number-crunching, results-driven investors, breaking old habits and biases is hard. 
"History and culture are really so dominant," said Beschloss.