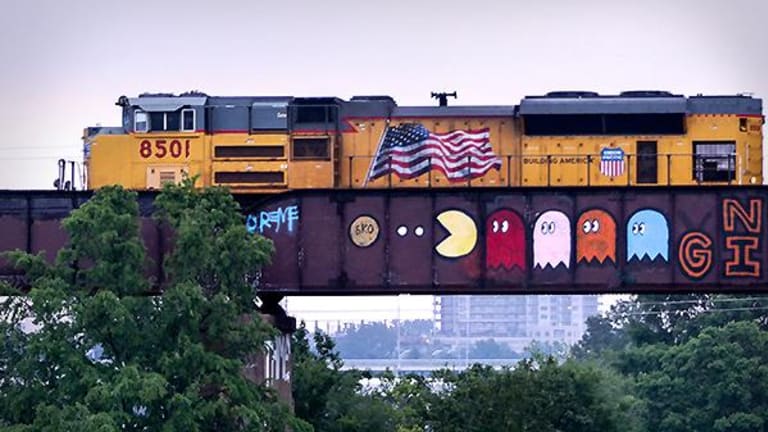 Inside the World's Sizable Infrastructure Investment Gap
This is a key global economic challenge.
This is a key global economic challenge.
The world's emerging and developing economies face a sizeable gap in infrastructure investment. Though this is not the only financing challenge that such countries face in their efforts to reduce poverty, infrastructure underpins many aspects of economic growth. Estimates of the global funding gap between actual spending and the necessary level of infrastructure investment to ensure sustainable growth are as high as $1tn a year.
Understanding the scale of the problem is a crucial first step to finding solutions in a new global environment. At the 2015 United Nations conference on financing for development held in Addis Ababa, many countries, bilateral aid agencies and multilateral development banks embraced the need to attract private capital flows to meet the challenges of development and climate change. This shift is already having an impact at the International Development Association, the largest development institution for low-income countries and part of the World Bank Group.
In 2017, for the first time in its 56-year history, the IDA will raise funds in capital markets, which will increase its lending capacity by 50% over the next three years. With a strong rating from credit agencies, it will soon be issuing low-risk bonds. The IDA will work closely with the World Bank's private sector arms, the International Finance Corporation and Multilateral Investment Guarantee Agency, to reduce risks faced by private sector investors in poorer countries through a special financing window. These efforts will help create markets and allow the private sector to contribute to development in fragile, conflict-affected countries. Solution for pension crisis Matching private capital with development needs is a well-tested idea.
What makes today's approach distinct is that infrastructure investments in emerging and developing economies may be a perfect match for many advanced economies that are grappling with the long-term sustainability of their pension schemes. Many of these wealthier countries are seeing their populations age, while the returns of their pension funds remain persistently low. Studies suggest that pension funds in several Organisation for Economic Co-operation and Development countries would need investment returns of around 5% to close this gap, well above the average rate of return experienced in recent years. Investment in economies with youthful populations and high demand for capital can change this pattern.
Infrastructure is a long-term asset that can yield predictable and robust cash flows with low correlation to those from other assets. Hence it is a natural fit to the demand from pension funds - the secondlargest group of institutional investors, with global assets under management of around $26tn - as well as from insurers, which face similarly serious risks in a low interest rate environment. Boosting 'climate-smart' infrastructure projects with well identified demand would reduce the carbon footprint of economic progress, while increasing global productivity and creating long-term income streams for investors in aging societies.
By improving the economic outlook and reducing global risks, such investments could also lift confidence and increase aggregate demand in investing countries in the near term. Realising the global infrastructure pipeline Private sector investment in emerging market infrastructure has had largely positive results in the last 25 years. Studies by rating agencies indicate that infrastructure investment is not necessarily riskier than traditional asset classes, given higher asset recovery and lower return volatility. Private investment in these assets has stayed around $120bn a year since the late 1990s and there is a substantial pipeline of projects, especially in energy and transportation. Excluding the oil and gas and mining sectors, the total transaction value in this pipeline amounts to $935bn. Comparing the leading commercial databases with project information from the World Bank's country specialists indicates that Latin America and the Caribbean account for over $376bn (more than one-third) of the transaction pipeline. East Asia and the Pacific hold a further 23%.
The data also suggest significant diversification across all developing regions: 18% in east and central Asia, 15% in sub-Saharan Africa, 14% in South Asia, and 5% in the Middle East and North Africa. The question is how to translate these projects into actual investment opportunities, particularly in the fixed income space. The World Bank is helping to reduce the gap between infrastructure investment and investors' risk appetite and capacity, especially for aging savers and the institutional investors that manage these savings. The Bank helps governments develop a favourable legal environment, prepare projects and overcome informational barriers.
Specialist teams maintain a long-term dialogue with developing economies and other member countries. The Global Infrastructure Facility housed at the World Bank is working to develop a pipeline of well prepared, investment-ready projects, and the Bank recently benchmarked the environment for publicprivate partnerships in 82 countries. New approach to development The successful mobilisation of private capital on a large scale may require public resources to support some derisking. This will broaden the range of meaningful investment opportunities for institutional investors, promote global public goods and reduce poverty through the productivity gains and income streams that the investments yield.
The use of public resources to support, for example, the provision of more guarantees by multilateral financial institutions could bring great results. The new approach to development finance opens a wide range of opportunities in emerging markets, supported, when necessary, by public mechanisms to make the opportunities compatible with private sector risk capacity. Developing and advanced economies have a lot to offer each other. The World Bank and other multilateral development banks see great potential in bringing them together.
Joaquim Levy is Managing Director and Chief Financial Officer of the World Bank Group.
This article originally appeared in OMFIF's fourth annual Global Public Investor report. OMFIF is an independent think tank for central banking, economic policy and public investment. 
Don't miss these top stories on TheStreet:
Amazon's Instant Pickup Service Shows Clearly Who Jeff Bezos Is Targeting Next