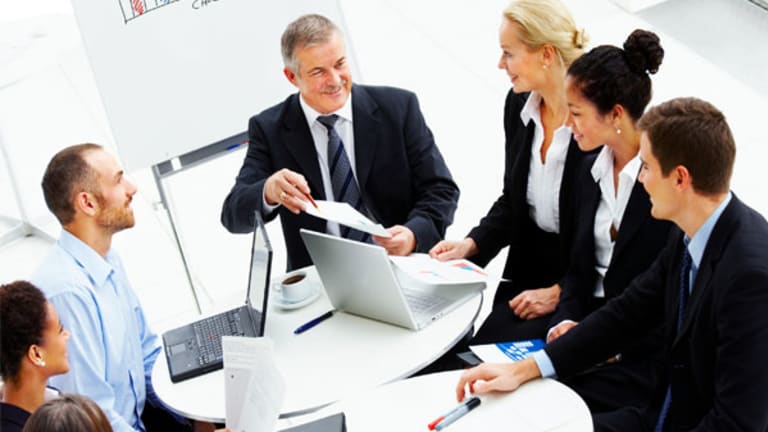 Inefficiency, Dry Powder and Deep Value
The markets are getting spooked, and nervous investors sometimes make some interesting decisions.
NEW YORK (TheStreet) -- Today should be an interesting day as markets digest the latest fiscal cliff news; that there is seemingly no deal in site.
Last night's cancellation of the House vote on Speaker Boehner's "Plan B" is wreaking havoc on futures markets as I write this. This is just another example of market inefficiency; "Plan B" had no chance of passing the Senate, so the fact that it did not even come up for a vote in the House should mean very little.
But the markets are getting spooked, and when that happens, nervous investors sometimes make some interesting decisions. Sometimes this turns into panic. I'm not suggesting we are on that path, but there may be some opportunities to scoop up some cheap shares if the panic mode sets in. I still expect that a deal will get done, perhaps by year-end, although the odds there are getting long.
This could be a good time to have some dry powder, though. If there is a sell-off, it will likely impact the smaller, more challenged names that I typically follow more than the higher quality names. That's par for the course in deep-value land.
I'm always on the look-out for the next potential net/nets (companies trading below net current asset value), and when markets are facing selling pressures, more of these are typically revealed.
That being said, I've screened for companies trading at between 1 and 2 times net current asset value, with market caps greater than $200 million, but this time with an added twist. They must also be trading below tangible book value in order to qualify. That's a very stringent screen, which not surprisingly reveals just 10 names.
Some have been net/nets before. The largest is
Tech Data
(TECD)
, a $1.75 billion market cap name which currently trades for 1.04 times net current asset value and 0.95 times tangible book value. Shares are down 6.5% year to date, and flat for the past two years, so it may be that this name will always trade a low multiple of net current assets and tangible book value. During the great market pullback in 2008 and 2009, however, shares which now trade in the $46 range, flirted with $15. Tech Data currently trades for 10 times trailing earnings, and eight times 2014 consensus estimates; certainly not expensive.
TECD
data by
Not surprisingly, there are a proportionately large number of other computer/semiconductor/ technology related companies that made the cut as well. These include
Benchmark Electronics
(BHE)
-- which is frequently on several value-related screens,
Alpha and Omega Semiconductor
(AOSL)
,
STEC
(STEC)
,
Steel Excel
(SXCL)
, and
Tellabs
( TLAB).
Other qualifiers include mall retailers are
West Marine
(WMAR)
and
Systemax
(SYX)
, and digital media name
RealNetworks
(RNWK)
.
Despite declaring a special $2 dividend, it appears as though
Electro Scientific Industries
(ESIO)
would still qualify, even after backing out the dividend payment, and how it affects the balance sheet.
A couple of other names,
Kelly Services
(KELYA)
, which I am also seeing on several value related searches, and
Tesco
(TESO)
, were ever so close to qualifying, but upward movements in their stock prices this week, eliminated both, at least for the time being.
Buckle up today, it could get interesting.
At the time of publication the author held no positions in any of the stocks mentioned.
At the time of publication, Heller was long ESIO, although positions may change at any time.
This article is commentary by an independent contributor, separate from TheStreet's regular news coverage.
Jonathan Heller, CFA, is president of KEJ Financial Advisors, his fee-only financial planning company. Jon spent 17 years at Bloomberg Financial Markets in various roles, from 1989 until 2005. He ran Bloomberg's Equity Fundamental Research Department from 1994 until 1998, when he assumed responsibility for Bloomberg's Equity Data Research Department. In 2001, he joined Bloomberg's Publishing group as senior markets editor and writer for Bloomberg Personal Finance Magazine, and an associate editor and contributor for Bloomberg Markets Magazine. In 2005, he joined SEI Investments as director of investment communications within SEI's Investment Management Unit.
Jon is also the founder of the
, a site dedicated to deep-value investing. He has an undergraduate degree from Grove City College and an MBA from Rider University, where he has also served on the adjunct faculty; he is also a CFA charter holder.