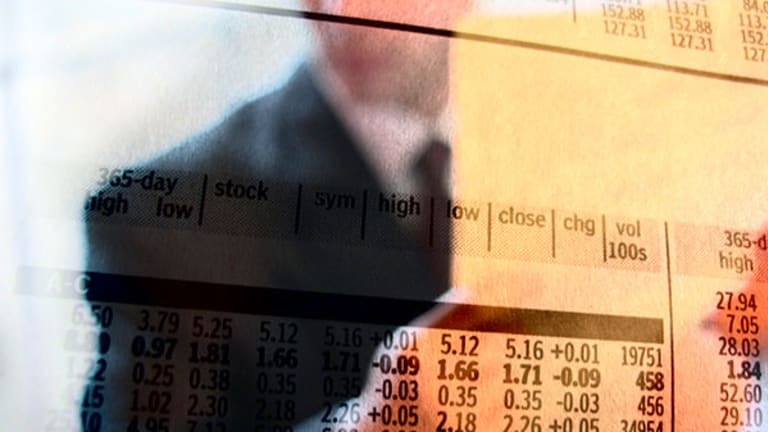 India's WNS Holdings Presents Opportunity for Investors
With a 37.66% year-to-date return, WNS Holdings Limited is currently the top performing Indian ADR.
NEW YORK (TheStreet) -- With a 37.66% year-to-date return, WNS Holdings Limited (WNS) is currently the top performing Indian American Depository Receipt. The Mumbai-based business is well run and has achieved solid growth over the past five years, as well.
WNS presents a good opportunity for investors, although they may wish to wait for the company to shed some of its gains. That seems likely to happen in the near future. ADRs are stocks that trade on American stock exchanges but have shares in a foreign company. ADRs are expressed in dollars. 
The sponsored shares of WNS have traded on the New York Stock Exchange (NYSE) since 2006, in a ratio 1:1. The 19-year-old firm is a leader in global business process management (BPM), like many Indian companies that American investors might know.
WNS provides an array of BPM services covering customer interaction services, human resources, accounting and finance, research and analytics, technology solutions and industry-specific processes to over 200 clients worldwide. WNS Holdings Limited has a current market capitalization of $1.51 billion.

The company's rising net income, revenue growth, and comfortable operational cash flows with manageable debt levels coupled with a positive outlook have helped its shares climb steadily on the NYSE in recent years, particularly 2015.
The figures below reflect the company's performance in revenue, net income and earnings per share in the past five fiscal years ending March 31.
| | | | | | |
| --- | --- | --- | --- | --- | --- |
|   | FY15 | FY14 | FY13 | FY12 | FY11 |
| Revenue ($ Millions) | 533.9 | 502.6 | 460.3 | 474.1 | 616.3 |
| Net Income ($ Millions) | 58.6 | 41.6 | 21.4 | 12.5 | 17.9 |
| EPS ($) | 1.10 | 0.79 | 0.41 | 0.27 | 0.40 |
Based on Company's Annual Report
The first-quarter results for the fiscal year 2016 also reflect positive momentum. WNS reported a 2.4% year-on-year rise in its revenue to $134.1 million in the first quarter with a profit of $12.8 million and earnings a share of $0.24 compared to $0.23 in the same quarter of the previous year.
The interplay between currencies especially the Indian rupee, U.S. dollar, pound, Australian dollar and South African rand are crucial for the company.
WNS earns the majority of its revenue in U.S. dollars, pounds and Australian dollars, while its expenses are mostly in Indian rupees and partly in African rand. The depreciation in the rupee has swelled the revenue but not the costs (wages, infrastructure costs and like). The company's financials would negatively impact the appreciation of the Indian rupee or African rand against U.S. dollar or by depreciation of Australian dollars and pounds against the U.S. dollar.
Although WNS Holdings has sound fundamentals as well as positive earnings estimates, investors should wait for the right opportunity to buy the stock. Shares have increased sharply in 2015, which has made it top-heavy, so it may be primed for a fall. Investors keen on buying WNS must track the movement of currency as that can change the dynamics of its profits and share prices.
This article is commentary by an independent contributor. At the time of publication, the author held no positions in the stocks mentioned.