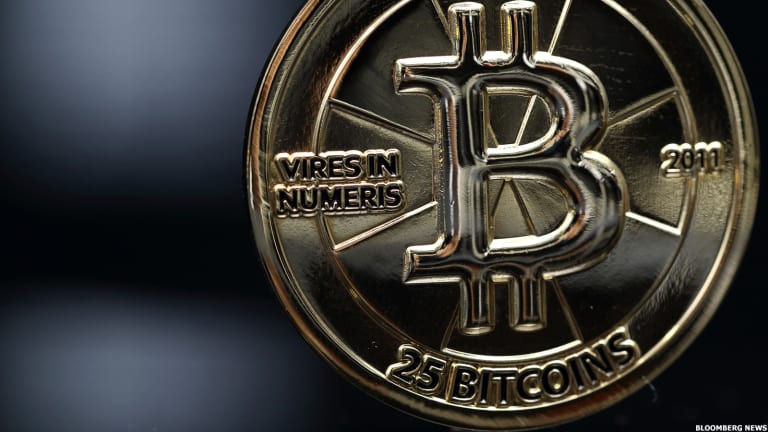 India's ICICI Bank Pilots Transactions on the Blockchain
India's largest bank executed international transactions in partnership with Emirates NBD, a leading Middle Eastern banking group.
India's largest private sector bank by consolidated assets, ICICI Bank (IBN) is the first Indian bank to execute a banking transaction using blockchain technology. The bank successfully executed international finance transactions in partnership with Emirates NBD, a leading banking group in the Middle East, using bitcoin's underlying blockchain technology.
Blockchain, which powers the most popular cryptocurrency bitcoin, is a distributed ledger of all transactions that have occurred on the network. As newer transactions take place, older ones are added as blocks through cryptography in a linear, chronological order. This makes them tamper-proof.
ICICI Bank has total assets of more than $139 billion and a presence in 17 countries. Its stock price has dipped more than 19% since the start of the year. 
Blockchain is a high-tech substitute to ledgers, which have been the backbone of commerce since ancient times. However, instead of one big ledger book for certain transactions, blockchain works on the principle of distributed ledgers which means that all participants in a network can access their copy and verify the transaction simultaneously. It eliminates the concentration of power in a centralized authority or third party.
While the opening of these distributed ledgers can be customized, the irrevocable stream of recordings makes them immune to fraud or hacking. Thus, blockchain offers greater efficiency, reduced risk and lower costs by minimizing regulatory compliance and checks. The use of blockchain has the ability of not just simplifying processes but executing them at high speed.
Banks have been the quick to explore this technology. According to a paper by Santander InnoVentures, "distributed ledger technology could reduce banks' infrastructure costs attributable to cross-border payments, securities trading and regulatory compliance by between $15-$20 billion per annum by 2022." This is a huge figure and totally justifies the interest of the banking community in the blockchain. According to a World Economic Forum survey, "10% of global gross domestic product [will be] stored on blockchain technology by 2025."
Pilot Transactions
The ICICI bank executed the exchange and authenticated transaction messages as well as documents related to international trade, including purchase orders, invoicing and shipping and insurance, electronically on blockchain in real time. These pilot transactions on the blockchain have occurred in collaboration with Emirates NBD on a customized blockchain, co-created by the Infosys subsidiary EdgeVerve Systems.
ICICI Bank's co-created, blockchain application replicates paper-intensive processes of international trade finance as a decentralized ledger in electronic format. It makes it simple for all participating entities to access information simultaneously.
During the pilot project, all participants -- the importer in Mumbai, ICICI Bank, Mumbai, the exporter in Dubai and Emirates NBD, Dubai -- viewed the data in real time. According to ICICI Bank, "It also enabled them to track documentation and authenticate ownership of assets digitally, as an un-alterable ledger in real time. This facilitated the stakeholders to execute a trade finance transaction through a series of encrypted and secure digital contracts. Further, it allowed each participant to check online the status of the application, transfer of title and transmission of original trade documents through a secure network, while preserving client and commercial confidentiality." 
The second initiative relates to remittance of funds. This is important in a country like India which has a large number of people living in other countries and the highest remittance inflow -- worth $69 billion as per the World Bank. During the initiative, a transaction to remit funds from ICICI Bank in Mumbai to an Emirates NBD branch in Dubai in real time to take place. The use of the blockchain eliminated the need of multiple communication channels between the parties via messages for confirmations and other needs, reducing the usual transaction time from two days to almost immediately. The use of blockchain will also substantially reduce the cost of such international transfers.
"Akin to pioneering new technologies in the country like software robotics, mobility and near-field communication among others, I am delighted that we are the first bank in India and among few globally to set up a blockchain application," said Chanda Kochhar, MD & CEO, ICICI Bank. "We have also marked a milestone by piloting a blockchain network with Emirates NBD as a partner and have successfully executed cross-border open account trade finance and remittance transactions. I envision that the emerging technology of blockchain will play a significant role in banking in the coming years by making complex bilateral and multi-lateral banking transactions seamless, quick and more secure. Going forward, we also intend to work on expanding the blockchain ecosystem and create common working standards to contribute to the commercial adoption of this initiative."
This article is commentary by an independent contributor. At the time of publication, the author held no positions in the stocks mentioned.