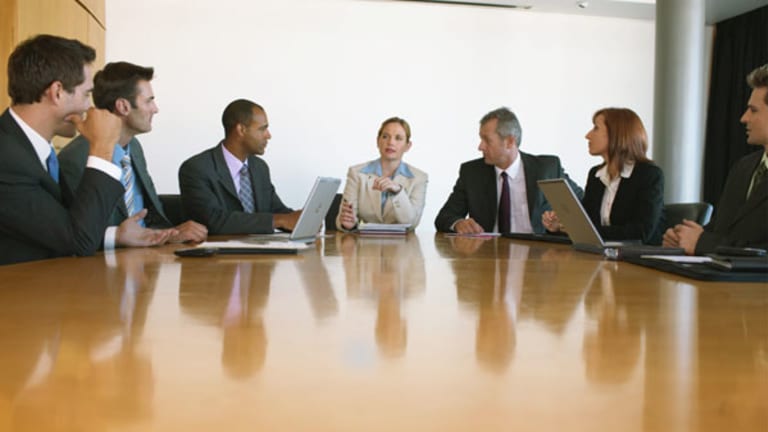 Publish date:
In BrightSource IPO Failure, Rare Display of Solar Common Sense
BrightSource Energy's second failed bid to IPO in as many years is a rare display of common sense from solar investors.
BrightSource Energy's second failed bid to IPO in as many years is a rare display of common sense from solar investors.
NEW YORK (
) -- It's a rare day that Wall Street does solar investors a favor, and a rarer event when sanity dictates solar investing.
The failure of BrightSource Energy to go public for the second time in as many years shows though that rationality does exist in solar when push comes to shove. Or at least when a science project is peddled as an IPO-worthy company.
An old proverb applies to large-scale solar thermal project developer BrightSource Energy's latest failed bid to hawk its unproven wares on the investing public. Fail to go public once, shame on you. Fail twice, even more shame on you. Cite the "adverse market conditions," as BrightSource did on Thursday, and give me a break.
When I first found out that BrightSource was back on the road selling its solar thermal story last month, the immediate thought that came into my head -- a thought solar analysts with whom I spoke also pointed to -- was a comment made by
First Solar
CEO Michael Ahearn during his recent conference call with analysts when asked about the outlook for the large-scale solar project market in the United States.
"New RFP solicitations in California...showed a pretty steep decline over the last couple of solicitation years. That's, I think, representative of the trend that new RFPs and PPA agreements...have declined pretty substantially, the pace of them," Ahearn said. "So the outlook is not for significant new solicitations or offtake agreements... shipments and installations...will continue to grow but as a function of agreements that have already been put into place during the last procurement cycle...We see the U.S. in terms of new additional solicitations and offtakes as being not nonexistent but sporadic and not at particularly high levels for the next several years."
Recently I was contacted by SolarReserve, another solar thermal project developer. The CEO of SolarReserve, Kevin Smith, wanted to talk specifically about the BrightSource deal. It's not typical that I get one CEO calling to talk about a competitor's pending deal.
The BrightSource deal also came on the heels of the bankruptcy of another solar company that had once been developing thermal projects, Solar Trust of America, which caused some big negative headlines for solar -- as well as some flat out misleading ones, such as the
Zerohedge
article claiming Solar Trust had received a $2.1 billion loan guarantee from the Department of Energy.
I suspect that Smith had an inkling of what was coming. Translation: if the BrightSource deal went nowhere or went bad fast, Smith wanted to make sure SolarReserve was distinguished from BrightSource as a solar company, not that he said that in as many words during our conversation.
"BrightSource is one company and there is a substantial difference between them and others doing business in the sector," Smith told me a week before the BrightSource deal was supposed to price. "Whether they are or aren't successful won't change what we are doing. We have a different technology. They are doing what they need to do to meet current shareholder expectations and I can't hold that against them," Smith said.
Smith added, "We are not looking in the near-term to do an IPO. We have a nice solid base of projects and a good cash position and what we believe is the world's leading solar thermal storage technology." Solar Reserve made headlines last week when
Reuters
mentioned Smith's comment -- his press junket was comprehensive -- that the company will consider an IPO next year, something he told
TheStreet
was predicated on its lead project reaching commercial operation.
"We are a ways away from an IPO now and focusing on getting projects built and evaluating the IPO market as we go forward. BrightSource will be an example and we hope a good example," Smith said.
Here's the example of BrightSource in less PR-savvy terms. The solar thermal story has been weakened specifically by the freefall in photovoltaic panel prices. Several thermal projects converted to PV last year because there was no justification for thermal given the price disconnect.
The storage aspect of solar thermal is a distinguishing factor, but the lack of visibility on how much the large-scale market can grow, as referenced in the First Solar CEO comments, makes it a difficult proposition for investors to get behind.
"BrightSource and solar thermal is a disruptive technology that can divide and conquer, and yet the evidence in installations points in a different direction, so it's curious to see," said Capstone Investments analyst Carter Driscoll in the week ahead of the deal, though he stressed that he had not looked at the company closely and could only make general comments about solar market trends.
In fact, the conventional and skeptical take on the BrightSource IPO from analysts was that the solar thermal company's IPO filing raised more questions than it answered. Several analysts who did not want to be quoted on the BrightSource deal referred to it as a "science project." That seems about right, not even taking into account the wider market's growing pains.
PV is challenging solar thermal and PV prices remain in freefall.
Financing for large-scale solar projects without the Department of Energy loan guarantee project remains uncertain.
Utilities in California are near or already at their renewable portfolio standard mandate.
Natural gas is so cheap -- and expected to remain cheap for so long -- that it could continue to tilt utilities away from renewable plant investment at a time when overall electricity demand is also waning.
There is a debate as to whether the future of electricity generation should be led by large-scale desert projects or distributed generation projects of 10 megawatts to 50 megawatts constructed much closer to the end use market.
Environmental challenges have held up the construction of several large-scale solar plants out west and the broad "land use" concept related to solar is far from decided as a legislative priority or legal precedent.
As Solar Reserve's Smith said, "I've been in the energy market since I got out of college in the early 80s and I've been through lots of cycles. Wind projects anywhere from 50 megawatts to 400 MW I worked on and built up had lots of these issues. Every large scale project, whether solar, wind, nuclear, coal or natural gas has all of these challenges, from permitting to transmission logistics and the low growth profile of utility demand and the 'not in my backyard' sentiment. These are perennial issues."
One trend in the new solar IPO wave -- well, a wave now all of one deal with BrightSource's failure redux, microinverter company Enphase Energy -- is that the commoditized solar panel manufacturer is no longer able to go public, and the cutting edge manufacturers within the thin film ranks, like Google-backed Nanosolar and MiaSole, which just a few years ago were "about" to go public, are not heard from these days when the words "solar IPO" are spoken.
It's all about a compelling niche in selling a solar story on the investing public, and somewhere between the commoditized panel maker that has seen 90% or more shaved off its market cap since going public during the first solar IPO wave and the science project, there is a case for more solar IPOs.
There's a case to be made for solar thermal as part of the energy generation future specifically and the benefits of the storage technology -- especially as a complement to the build out of power plants using cheap natural gas -- and it's a case SolarReserve's Smith rightly focuses on and makes with level-headed sentiment.
That said, let the venture capital and private equity players who initially backed these firms continue to take the risk until the market for solar thermal shows itself to be stable and growing and better able to prove that these "perennial" challenges won't stand in the way of stable cash flow and earnings.
-- Written by Eric Rosenbaum from New York.
>To contact the writer of this article, click here:
Eric Rosenbaum
.
>To follow the writer on Twitter, go to
.
Follow
TheStreet
on
and become a fan on