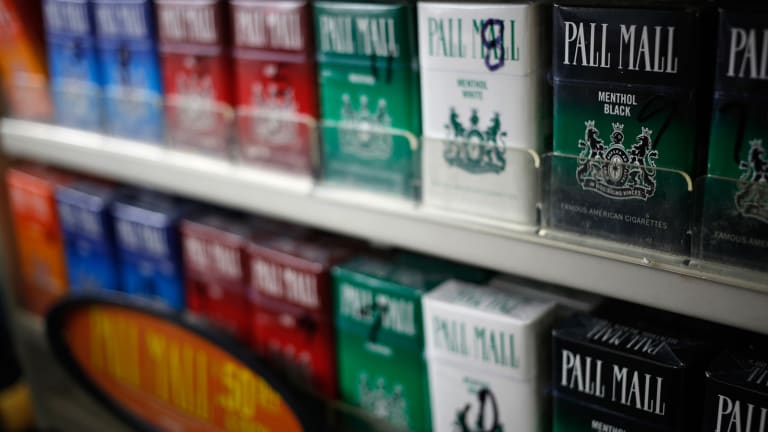 In a Market That Lacks Fire, This Stock Is Smokin' Hot
As market volatility shows no signs of abating, this dividend-paying consumer stock is a safe haven that also promises capital appreciation.
Worried about the topsy-turvy markets? We've found an income stock with great growth prospects, attractive valuations and a high dividend. Let's examine why Reynolds American  (RAI) is a safe, high-yield opportunity for investors beset by uncertainty.
Reynolds American is parent to a number of entities: the R.J. Reynolds Tobacco Company, Santa Fe Natural Tobacco Company, American Snuff Company, Niconovum and the R.J. Reynolds Vapor Company.
RAI data by YCharts
As the second-largest tobacco company in the U.S., Reynolds boasts of several iconic brands (such as Newport, Camel, Pall Mall, Natural American Spirit), as well as snuff (including Grizzly and Kodiak), nicotine replacement therapy products under the ZONNIC brand name and VUSE e-cigarettes.
The company generated $8.47 billion in revenue in 2014 and is expected to report $10.64 billion for 2015. On average, analysts expect Reynolds American to log adjusted earnings per share of $1.99 for 2015, up from $1.71 in 2014.
The stock has risen on the company's earnings growth, and on expectations that growth will accelerate.
For the past five years, average annual earnings growth has been 9.87%, but on average, analysts estimate growth will average 13.35% in the next five years. For 2015, analysts are predicting 16.4% growth in adjusted earnings.
Truth is, none of this company's peers/rivals possesses growth momentum that's as sharp and turbo-charged. Philip Morris International  (PM) - Get Philip Morris International Inc. Report is expected to see EPS decline by 12% in 2015, and the analyst consensus is for EPS to grow just 3.8% in 2016. Analysts predict annual EPS growth to average around 3.39% over the next five years.
Altria Group (MO) - Get Altria Group Inc Report is expected to see better growth than Philip Morris but not as much as Reynolds American. On average, analysts expect average annual earnings growth for Altria of 8.5% over the next five years.
Reynolds American's growth prospects have generated lots of interest from investors over the past year. Trading Wednesday morning at around $48.16, the stock is close to its 52-week high of $49.56, but there should still be steam left in this stock. That's why it belongs to a group of high-yielding gems that will generate lasting income in 2016.
Reynolds American's price/earnings-to-growth ratio (used to determine a stock's value while considering company's earnings growth) is also indicative of its robust capacity. Reynolds currently trades at a PEG ratio of 1.82, compared with 5.95 for Philip Morris, 2.49 for Altria and 2.73 for British American Tobacco  (BTI) - Get British American Tobacco plc Report . That valuation gap in itself is reason enough to pick up shares of Reynolds American.
In terms of dividend creation, Reynolds American scores very well, fetching you a 3.00% yield, a 72.0% payout ratio and a dividend that has grown for six years.
The median 12-month price target of analysts covering this stock is $51.50, which suggests Reynolds American can still gain nearly 7% from current levels. No wonder hedge fund Park Nationalmore than doubled its position in Reynolds American during the fourth quarter.
In conclusion, a look at the numbers suggests that given its all-around capabilities (including natural cigarettes and vapor products), Reynolds American is probably the best tobacco stock to own at this time.
Did you also know you could be investing in a publicly traded, perfectly legal investment loaded with tax breaks and delivering safe, out-of-this-world yields? I'm talking about cash cows that yield 8%, 9% and 10%. And you don't have to be a zillionaire to pull this off. You don't even have to be in a high tax bracket. Find out how you could be getting high yields, explosive growth AND tax-free income today. Click here to learn more.
This article is commentary by an independent contributor. At the time of publication, the author held no positions in the stocks mentioned.