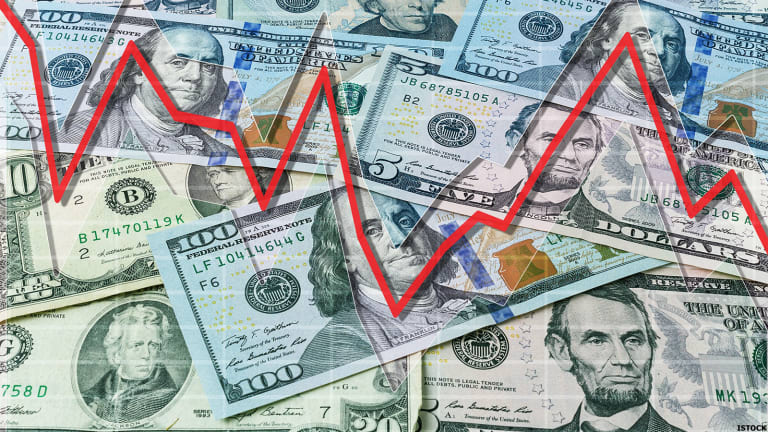 In a Bizarre Year, This High-Yield Utility Is an Oasis of Safety
The political and economic tumult this year masks the fact that it has been a golden age for utility stocks. Dominion Resources is a great bet for growth and income.
This crazy year is reminiscent of Bizarro World in the Superman comics, in which reality is completely turned on its head.
Let's re-cap 2016 so far: A reality television star who has never held elective office and goes out of his way to insult vast swaths of voters is the Republican nominee for president. On the Democratic side, a fire-breathing, self-avowed socialist from Vermont has given the establishment candidate a run for her money.
Meanwhile, terrorism and unexpected bursts of violence continue to roil the global markets and set investors on edge.
No wonder investors are fleeing to safe havens such as utilities, which are enjoying a sweet run this year. Interest rates are rising but remain low, while economic growth is on track but not so hot as to prompt the Federal Reserve to tighten the monetary spigot, at least not until this circus-like presidential race is over.
These Goldilocks conditions have been manna for utility stocks.
The benchmark Utilities Select Sector SPDR Exchange-Traded Fund is up 20.73% year to date, as investors seek stability and income in a volatile market.
A fortress-like utility for high yields during risky times is Dominion Resources (D) - Get Report , which is scheduled to release second-quarter operating results next Wednesday. 
Based in Richmond, Va., Dominion Resources operates via three divisions: Dominion Energy, Dominion Generation and Dominion Virginia Power.
Dominion Energy focuses on regulated natural-gas distribution and storage, while Dominion Generation generates electricity through coal, gas, hydro, nuclear, oil and renewable sources. Dominion Virginia Power, meanwhile, focuses on regulated electric transmission and distribution that serve commercial, governmental, industrial and residential customers in North Carolina and Virginia.
The company boasts intrinsic strengths that are tailwinds for its earnings growth, and it has increased its capital expenditures to expand its electric and natural-gas operations and is widening its power generation network throughout the Mid-Atlantic.
Dominion Resources also knows that the future belongs to alternative energy, prompting it to strengthen its renewable profile. This strategic move will hold the stock in good stead over the long haul.
The average analyst estimate pegs Dominion Resources second-quarter earnings at 71 cents a share, compared with 73 cents a year earlier. Third-quarter earnings are slated to hit $1.11 a share, compared with $1.03 a share a year earlier.
For the full year, earnings are projected to hit $3.78 a share, compared with $3.44 in 2015.
The company posted a positive earnings surprise in the last quarter of 2.10%.
Investors should buy the stock now, before its quarterly report sparks a pop in the share price.
The company's trailing price-earnings ratio is 24.50, reasonable compared with the P/E of competitors Duke Energy (22.40) and Southern (21.24).
The stock price has already risen by 15.11% year to date, but there is further room for upside.
Shares trade at about $77 apiece. The average analyst one-year price target is $80.13.
With a dividend yield of 3.61%, this stock confers both a juicy dividend as well as healthy potential for capital appreciation.
---
Five years from now, you will probably wish that you had grabbed this opportunity. Utilities such as Dominion Resources are a smart bet. For those who are looking for other growth opportunities, here is a genius trader who turned $50,000 into $5 million by using his proprietary trading method. For a limited time, he is guaranteeing investors $67,548 per year in profitable trades if they follow his simple step-by-step process. Click here for details.
John Persinos is an editorial manager and investment analyst at Investing Daily and is also a regular commentator on the financial television show "Small Cap Nation." Follow him on Twitter.
At the time of publication, the author held no positions in the stocks mentioned.