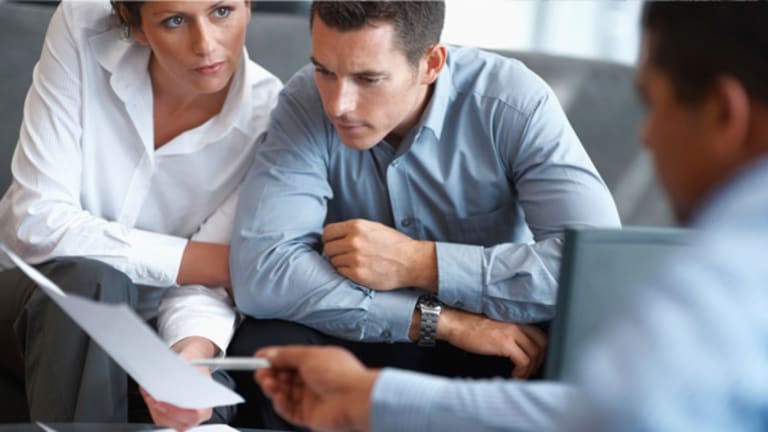 In 2016, an All-Star Collection of Dubious Achievers
When you tally up the heroes and the goats of business in 2016, the goats prevail. Here is a disheartening rundown of the year's best and worst.
Editors' pick: Originally published Jan. 27.
Let's start with the heroes.
In 2016, former Fox News anchor Gretchen Carlson accomplished what few women have, charging her former boss, Fox (FOXA) News founder Roger Ailes, with sexual harassment and setting off a chain reaction of other women who went public with similar allegations. He resigned under pressure on July 21. She settled with Fox for $20 million.
The ghostwriter for U.S. President-elect Donald J. Trump's 1987 best-seller Art of the Deal decided he'd had enough, and went on the record with TheNew Yorker about his interactions with the president-elect. "I put lipstick on a pig," author Tony Schwartz told the magazine, referring to the book. He said he felt "a deep sense of remorse" that he helped make Trump look more appealing than he deserved.
Former Deutsche Bank (DB) risk officer Eric Ben-Artzi blew the whistle to regulators that the bank had understated the financial risk of a portfolio of derivatives during the financial crisis. His assistance helped the Securities and Exchange Commission seal a $55 million settlement with Deutsche Bank in 2015. In August, Ben-Artzi wrote in the Financial Times that he'd just gotten word from the SEC that he would receive $8.25 million. In protest that management got off scot-free, he declined the money.
Sadly, the goats outnumber the heroes.
Bayer named Irene Laurora "Working Mother of the Year" in 2012 and then fired her when she protested that a female colleague was taken off a choice assignment because she was pregnant. Laurora, a former vice president at Bayer, filed a discrimination lawsuit against the firm on Dec. 7.
Hedge fund manager and Trump economic adviser Anthony Scaramucci for months has been trash-talking a Department of Labor rule that would force stockbrokers giving retirement advice to put their clients' interests ahead of their own -- a standard that already applies to investment advisers. He suggested to Yahoo! Finance among others that people in the investment community already are held to that standard -- a fib that conveniently ignores the stockbroker community that the DOL targets with the rule.
Fox News women, including Jeanine Pirro, Maria Bartiromo, Kimberly Guilfoyle and Ainsley Earhardt, were among the defenders of Roger Ailes in the wake of Carlson's lawsuit against him. Their toadying public comments ranged from praise that Ailes was a "champion of women" to his role as a "father figure." After dozens of women subsequently came forward with similar allegations, you had to wonder how much thought the Fox News sleuths put into their unqualified endorsements. Oh, and I almost forgot: Politico reported Dec. 14 that Guilfoyle is a contender to be Trump's press secretary.
Former stockbroker Jerry A. Cicolani was sentenced to 57 months in prison in October for his role in a Ponzi scheme, but don't thank civil or criminal authorities for acting with any urgency. He had 69 customer disputes on his official records by the time Finra barred him and the Securities and Exchange Commission sued him in 2014. The New York Stock Exchange investigated him in 2004 without taking action and Finra in 2012 concluded an inquiry with only a "cautionary letter" that involved no sanctions. He continued to be licensed to do business with the public for another two years.
Morningstar in January gave Wells Fargo (WFC) CEO John Stumpf its "CEO of the Year" award, noting, among other things, that he'd "shunned activities that put profits ahead of customers." Eight months later, Wells Fargo entered into a $100 million settlement with the Consumer Financial Protection Bureau related to a company-wide scandal over the opening of as many as 2 million unauthorized accounts. You could have sympathy with Morningstar for bad timing, but anyone interested in knowing what was really going on at the bank could have read the blistering Los Angeles Times investigation in 2013 that exposed the same ethical breaches the CFPB cited. Stumpf resigned on Oct. 12.
Wyndham Vacation Ownership, the nation's biggest time-share company, lost a retaliation suit in a San Francisco state court in November after a jury heard the stunning allegations of whistleblower Patricia Williams, a former sales representative. Gretchen Morgenson at The New York Times told the story of how 44-year-old Williams went from calling Wyndham's "Wyntegrity" ethics hotline, to being fired, to stocking up on food from her parents' pantry. In a deposition, another former salesperson said that on days when sales were lagging, management would declare a "TAFT" day for customer interactions. That's "TAFT" as in "tell them any frigging thing." The jury awarded her $20 million.
And where to begin with the U.S. president-elect? We heard him on the Billy Bush recording saying he was so famous that women would let him "grab 'em by the pussy." He said that Wall Street had caused "tremendous problems" but then nominated several financial big shots for cabinet posts. He even told us in a tweet that the concept of global warming "was created by and for the Chinese." And so on.
Brace yourself. The year just ending was awash with examples of lying, hypocrisy and just plain incompetence. But I'm guessing when we come back to review the worst of 2017 a year from now, 2016 will look like a low-key dress rehearsal by comparison.