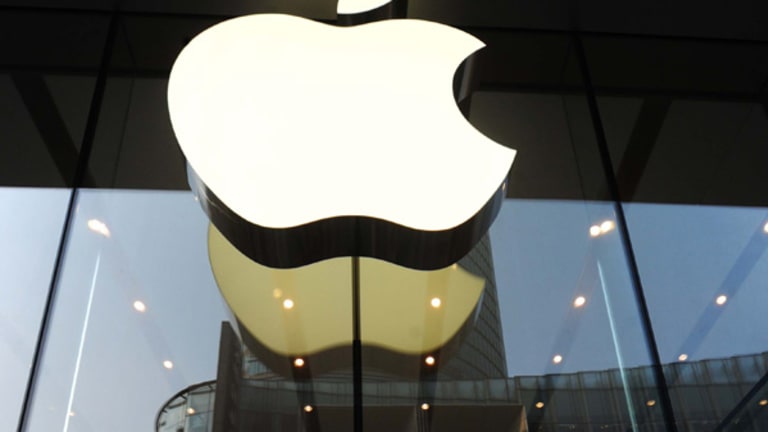 NEW YORK (TheStreet) -- Two articles I wrote this week lead perfectly into this one.
Next to Jim Cramer and Howard Stern, I'm the most misunderstood man in showbiz.
Most recently, there was
Cheaper Apple iPhone Would Trigger Tim Cook's Departure
. That set off a firestorm of
but Apple would dominate with a low-end iPhone
, especially in emerging markets.
Believe it or not, I agree. But I still don't think they should do a "cheap" -- stress the word "cheap" -- iPhone. Not in price. Not in quality. And the rumor mills say Apple plans to compromise on both.
Before the iPhone article, there was
Apple Should Fire Another Nail Into Best Buy's Coffin
, where I argue that
Apple
(AAPL) - Get Apple Inc. (AAPL) Report
should pull its products from
.
Again, intuitive yowls of
you're nuts, why would Apple remove products from a store that makes them money?
.
As I explained at
, it stuns me that so many people misunderstand what made/makes Apple successful.
Time for another
multi-method stock market ethnography
.
On the "cheap" iPhone rumors: I said explicitly I do not believe they are true. We have the same sort of ultimately inaccurate media hysteria happening with this as we did iPad mini. Watch my
CNBC
appearance where I detailed, before it went down, exactly how things with the iPad mini would go down:
Most others provided hot air. I told you what Apple would do.
Replace "iPad mini" with "cheap iPhone" in that video and you have my feelings here, which, interestingly, Apple SVP of Worldwide Marketing Phil Schiller appears to agree with (
with the story and thanks to Twitter follower
for alerting me to it). Here's what Schiller said in response to these rumors that I, increasingly, want to call idiotic:
A cheaper iPhone will never be the future of Apple products.
There. Is that clear enough?
And who would have ever thought a.) it
would
be the future or, worse yet, b.)
should
be the future of Apple products? While we cannot call Schiller's comments a unilateral squashing of the rumor, I hope it ends up as such. A "cheaper iPhone" has no place whatsoever in Apple's future. Not even a small part of it.
You see, one already exists. Two in fact. They're called the iPhone 4 and iPhone 4S. Sort of like buying a 2009 Mercedes instead of the 2013 model.
If Apple wants to focus on emerging markets, it should focus on the Brazilians who spends thousands in Manhattan boutiques and the Chinese who have run up the price of real estate in places such as Vancouver. Go after the growing high-end in China and India, not the fickle masses.
So when I say something as seemingly outrageous as
Apple should pull its products from Best Buy (BBY) - Get Best Buy Co., Inc. Report
, think on it using a big picture lens.
Apple should pull its stuff from a majority of its resellers. Start with Best Buy and move on to
Target
(TGT) - Get Target Corporation Report
and
Walmart
(WMT) - Get Walmart Inc. Report
.
Practically speaking, this would not have much of an impact, if any, on Apple's top or bottom lines. We do not know how much Apple stuff gets sold at these chain stores because everybody involved is likely sworn to secrecy. Don't believe anybody who gives you an estimate. It's little more than a bad guess.
But we're not speaking practically here. We're speaking strategically, theoretically, philosophically.
Sure, Apple could do a "cheaper iPhone" made of freaking plastic for $99 and own that market. It could do the same with a giant selection of porn on Apple TV. Most people would react to the latter suggestion with horror.
That would tarnish Apple's image!
And doing a $99 low-quality piece of junk phone wouldn't?
Getting out of these retail outlets, where the employees generally stink and the displays end up looking random -- and often like crap -- across stores, could do wonder for Apple's image at a time when Tim Cook needs to restore confidence on Wall Street.
We're not going to lose the mystique Steve Jobs created . . . so don't worry!
Apple should not be caught dead near Best Buy, Target, Walmart -- none of them. With the exception of Best Buy, they're all respectable companies -- doing well -- but they do not belong in the same train of thought as Apple. Stick to the occasional deal with high-end, luxury shops such as
Bose
and equally-as-cool innovators such as
.
Two Apples exist: The one that nobody can touch right now no matter what it does (
largely because the competition stinks
). And the one that could
beat itself
if it puts near-term concerns such as easy market share over social cachet and long-term dominance with higher-end, relatively reliable consumers.
--Written by Rocco Pendola in Santa Monica, Calif.
Rocco Pendola is
TheStreet's
Director of Social Media. Pendola's daily contributions to
TheStreet
frequently appear on
CNBC
and at various top online properties, such as
Forbes
.