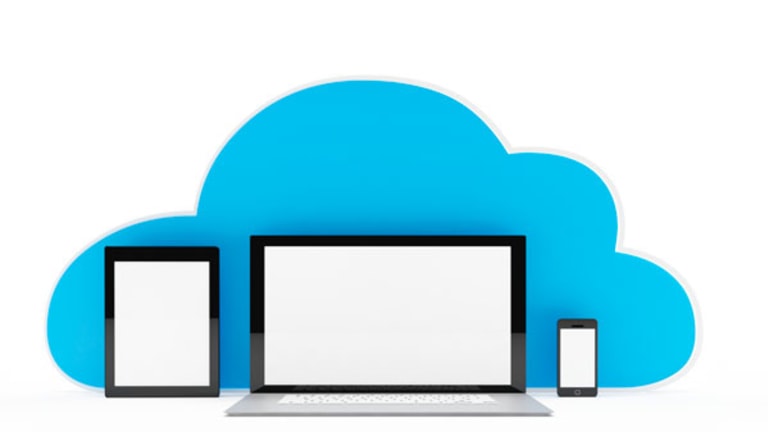 I'm Done Fighting Salesforce.com, for Now
After two years it's best to just get out of the way.
NEW YORK (TheStreet) -- For almost two years, I've argued against the risks of placing enormous bets on tech companies investors believe can make them rich.
There continues to be a "growth at any cost" mentality. In that process, it became clear
Salesforce.com
(CRM) - Get salesforce.com, inc. Report
had emerged as a
. While Salesforce's growth has been impressive, profitability has been a huge disappointment, at least from my vantage point. But that minor detail has never mattered to the rest of the market.
From my view, however, Salesforce.com has always been
. This fact, the company has always known. This is why it has
to improve its bottom line. But it doesn't seem to work. Even so, Salesforce continues to get a pass. I don't suspect this is going to change anytime soon. So it doesn't make sense to continue fighting a battle that I can't win.
Read: Retailers Post Mixed August Same-Store Sales
Don't mistake this for my conceding a victory, though. I'm merely acknowledging that Wall Street is stubborn and has decided that as long as Salesforce continues to grow market share as it has, the stock will grow commensurately -- regardless of perceived lack of leverage.
So, in my mind, expensive or not, there's no point continuing to raise the specter of suspicion or the argument known as "valuation." Given the company's impressive second-quarter results, bears such as I, have no recourse by to hibernate, for now.
As much as I've said about
Oracle
(ORCL) - Get Oracle Corporation Report
and
IBM
(IBM) - Get International Business Machines (IBM) Report
gaining ground in the software-as-a-service (SaaS) market, with second-quarter revenue surging 31% Salesforce essentially decided that it was time to "put the pedal to metal" and run a full lap around the competition.
As impressive as a 31% growth performance might suggest, consider that on a sequential basis it shows a 6% acceleration, which is remarkable when you consider that this now makes the 25% growth performance in the first quarter look like peanuts. Not only is Salesforce still putting up gaudy subscription numbers, but "billings" were up a stunning 38%. Billings, also known as deferred revenue, is the metric that indicates the strength of future sales.
Both Oracle and
Red Hat
(RHT) - Get Red Hat, Inc. Report
use this metric to show the strength of recurring business. So with Salesforce's billing nearing 40%, it's tough to not appreciate the level of momentum this company has built.
But here's the thing -- none of this is a surprise. No, this is not Richard talking out of both sides of his mouth. But given the fact that the stock is and has always been expensive, this is the sort of performance the Street has been paying for and has come to expect.
My issue has been, what happens when the growth slips? Will there be panic if/when billings fall from 38% to, say, 28%? This is when profitability will begin to matter. Right now Salesforce is an excellent growth story - there's no debating this. But, again this quarter, the operating performance - as have been the case for some time - left some question marks.
Read: Secret Swiss Bank Accounts Have Cover Blown
I get that its might be pointless (to some investors) that I highlight the fact that non-GAAP operating margin tapered off more than 2% year-over-year, while gross margin contracted by roughly 50 basis points. But this continues to be my main point of contention. It remains to be seen how
ExactTarget
(ET) - Get Energy Transfer, L.P. Report
, which Salesforce acquired in an all-cash deal for $2.5 billion, will help shore up the bottom line.
As I've said in the opening, I'm no longer going to go against the grain on every bullish Salesforce argument. This doesn't mean that I'm going to suddenly ignore my previous concerns about how expensive the stock is.
I still favor less risky names like Oracle and to a lesser extent,
Microsoft
(MSFT) - Get Microsoft Corporation (MSFT) Report
. But I'm sane enough to appreciate that after two years of fighting "the force", sometimes it's best to just get out of the way. Sometimes forces collide.
At the time of publication, the author held no position in any of the stocks mentioned
.
Follow @saintssense
This article was written by an independent contributor, separate from TheStreet's regular news coverage.
Richard Saintvilus is a co-founder of
where he serves as CEO and editor-in-chief. After 20 years in the IT industry, including 5 years as a high school computer teacher, Saintvilus decided his second act would be as a stock analyst - bringing logic from an investor's point of view. His goal is to remove the complicated aspect of investing and present it to readers in a way that makes sense.
His background in engineering has provided him with strong analytical skills. That, along with 15 years of trading and investing, has given him the tools needed to assess equities and appraise value. Richard is a Warren Buffett disciple who bases investment decisions on the quality of a company's management, growth aspects, return on equity, and price-to-earnings ratio.
His work has been featured on CNBC, Yahoo! Finance, MSN Money, Forbes, Motley Fool and numerous other outlets.
Follow @saintssense