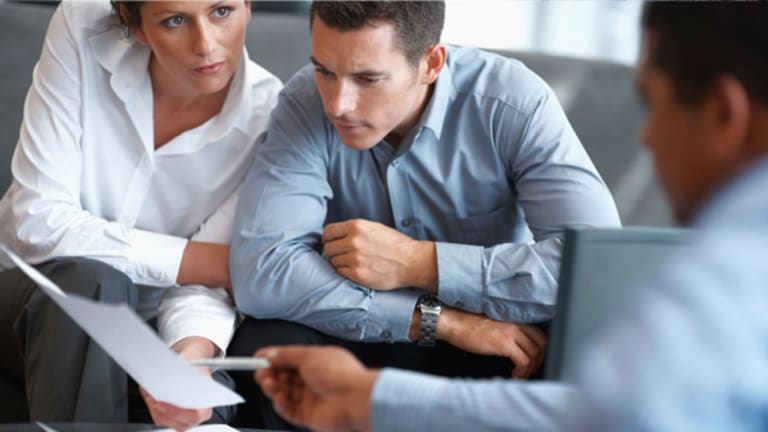 I'll Miss the Burger King
Many thought The King was a creep, but he had some great moments in NFL history.
NEW YORK (TheStreet) -- The King may be gone, but he won't be forgotten.
News that
Burger King
has deposed its mascot was greeted mostly with satisfaction, with the typical response in a sampling of Internet comments being, "good, he's creepy."
Perhaps what doomed The King most was his fixed gaze, which seemed to particularly grate on women. Was The King a stalker, a weirdo? There was that ad in which he showed up outside a couple's bedroom window and presented an "enormous omelette sandwich" on a plate, with that faraway gleam in his eye.
When more than 50% of the population finds your mascot skeevy, how long can you run with that? If your mom or your wife say they're afraid of the guy, are you, let alone a mass market business, going to defend him?
There was another classic King commercial in which a guy wakes up to find The King in his bed. The King then presents him with a "double crossainwich," which basically was a bacon double cheeseburger on croissants.
But naturally, what hurt the King more than anything was that Burger King lagged its chief rival,
McDonald's
(MCD) - Get McDonald's Corporation (MCD) Report
, in growth. Burger King also reported declining
in the second quarter. But is that The King's fault? (By the way, The King is still on
.)
I think back to The King's greatest moments -- his cameos in thrilling NFL plays.
Below The King recreates the San Francisco 49ers quarterback Steve Young's famous scramble against the Minnesota Vikings, to a classic NFL Films musical score.
Burger King, which is a private company (
3G Capital
of Brazil took a majority stake last year for $3.2 billion), is turning to a more healthful menu -- they're offering a California Whopper. It has avocado. But it also has bacon. That's a good, healthy mix. We know people go to fast-food franchises for wholesomeness. Right. There are two words people think of when they go to a fast-food joint. "Burgers" and "fries." Anybody hear of
Shake Shack
? Yet The King has to be scapegoated.
Goodbye King. Now that you've retired, we'll have to wait five years for you to be eligible on the NFL Hall of Fame ballot. You won't be getting the call, however, for the Advertising Hall of Fame.