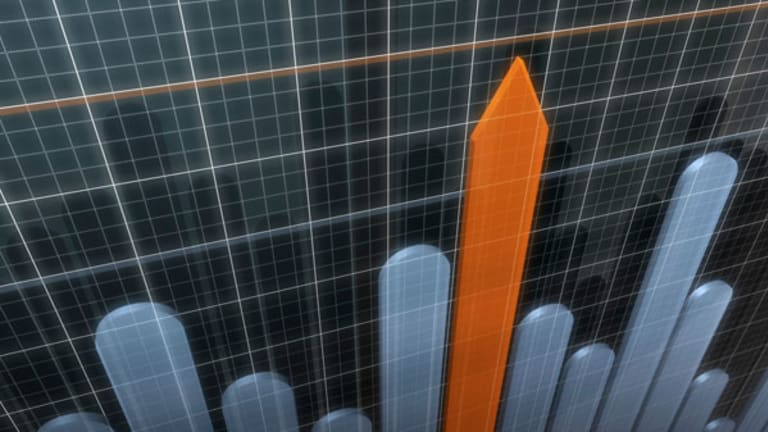 Publish date:
If You're Thinking About Dumping Stocks Now, Stop!
To be a successful investor or trader, you cannot be making buy or sell decisions on the fly.
To be a successful investor or trader, you cannot be making buy or sell decisions on the fly.
NEW YORK (
) -- In my
article published yesterday
, I urged readers that have been on the sidelines during all of 2013 to resist their strong urge to buy stocks based on their anxieties about being "left behind."
Today, I will urge readers that are invested stocks, equity funds or ETFs such as
SPDR S&P 500 ETF
(SPY) - Get SPDR S&P 500 ETF Trust Report
,
SPDR Dow Jones
(DIA) - Get SPDR Dow Jones Industrial Average ETF Trust Report
and
PowerShares QQQ Trust
(QQQ) - Get Invesco QQQ Trust Report
to stay the course unless and until their sell discipline indicates that they should sell.
Also see: Cramer: My Meeting With the Ben Bashers >>
All buy and/or sell decisions should be based on a pre-established system of clearly defined rules. To be a successful investor or trader, you cannot be making buy or sell decisions on the fly. All psychological research and applied finance studies demonstrates that making such decisions from scratch in the heat of the moment will lead to failure.
For example, in his book,
Thinking, Fast and Slow
, Nobel Prize-winning psychologist Daniel Kahneman demonstrates how people make terrible life decisions by relying on their "fast thinking" mental processes under circumstances when they should be making decisions with their "slow thinking" mental processes.
Nowhere is this fundamental insight more applicable than in investing and trading. As investors and traders, our "fast thinking" mental processes are constantly being swayed one way and the other by fast changing market news and the roller-coaster of emotions that are triggered by swings in our actual or potential financial wealth.
Also see: Obama's Muni-Market Tinkering Could Ding Everyone >>
But as investors and traders, our success will be determined by our ability to stay cool under pressure and make decisions according to time-tested sound principles.
The problem is that it is simply not physically or psychologically practical to perform a brand-new thorough and rational analysis every time there is a change in circumstances. And changing prices are just one of the thousands of variables that change the objective circumstances by the minute. This is why we must follow pre-established rules for buying and selling that we follow religiously regardless of what our emotions are swaying us to do at that particular moment.
Therefore, in many ways, a sound investment decision to buy or sell is made before we are actually in the heat of the situation that requires us to execute the choice.
Our task in the heat of the moment is simply to execute a rational decision that has already been made ahead of time based on sound criteria
.
So, what is a buy or sell discipline? For some people, their buy discipline is simply blind dollar-cost averaging every month, whereas the sell discipline consists of rebalancing every year and reallocating to bonds according to a specific schedule as retirement approaches.
For others, buy and sell discipline is determined by the cross of moving averages. For others, buy and sell discipline is based upon buying when stocks are cheap according to Rober Shiller's PE10 and selling when stocks are expensive according to the same metric. Some people employ more complex rules and combinations of rules.
The point is this: Whatever your buy and sell discipline is, you must stick to it. Sure, you are allowed change your system over time -- if and only if you have studied the matter carefully and you think you have found a better one. However you may not change a buy or sell discipline on the fly - ever. A change in buy/sell discipline can only lead to an actual trade execution after a "cool-off" period has been allowed to elapse
If you do not have a buy or sell discipline, then you need urgently stop everything you are doing in terms of trading and investing. It is imperative that you do the proper research and adopt a buy and sell discipline that you commit to and adhere to religiously.
I happen to think that it is more likely than not that the major stock indices such as the
S&P 500
undefined
,
Dow Jones Industrials
and
Nasdaq
will continue to rise in the next few months. I also think that it is fairly likely that a short-term correction could occur in the interim. I have explained the reasons for both my longer-term and shorter-term outlooks in
.
However, these insights are of no use to an investor or trader if they do not have an investing and/or trading system in place that can rationally and systematically utilize these sorts of insights regarding timing.
For some investors, only the long-term matters in their buy and sell discipline, and therefore they should only heed my comments regarding the longer-term time frames. For other investors and traders that have a more short-term orientation, they may want to ignore the longer-term outlook and focus on what I say about the shorter-term picture.
Either way, whether you are a long-term investor or a short-term trader, you need to have a pre-established system in place for buying and selling. If you are a long-term investor and you are currently thinking about selling because you are nervous about stocks being at all-time highs, then stop!
Being nervous about all-time highs is not a sound reason to sell stocks. Similarly, if you are an investor or trader that is nervously watching the market make all-time highs and you feel anxious to buy because you do not want to be "left behind," then stop! All-time highs and/or a fear of being left behind is not a sound reason to buy stocks.
Take a step back, take a deep breath, get a system, and stick to it.
In the near future, I will be writing about my own systems that you can consider adopting.
--
Written by James Kostohryz.
This article was written by an independent contributor, separate from TheStreet's regular news coverage.
James Kostohryz has accumulated over twenty years of experience investing and trading virtually every asset class across the globe.
Kostohryz started his investment career as an analyst at one of the US's largest asset management firms covering sectors as diverse as emerging markets, banking, energy, construction, real estate, metals and mining. Later, Kostohryz became Chief Global Strategist and Head of International investments for a major investment bank. Kostohryz currently manages his own investment firm, specializing in proprietary trading and institutional portfolio management advisory.
Born in Mexico, Kostohryz grew up between south Texas and Colombia, has lived and worked in nine different countries, and has traveled extensively in more than 50 others. Kostohryz actively pursues various intellectual interests and is currently writing a book on the impact of culture on economic development. He is a former NCAA and world-class decathlete and has stayed active in a variety of sports.
Kostohryz graduated with honors from both Stanford University and Harvard Law School.
View Kostohryz's LinkedIn profile and connect with him
; follow him on Twitter
and Google+
. When connecting, be sure to identify yourself as a reader from
TheStreet
.