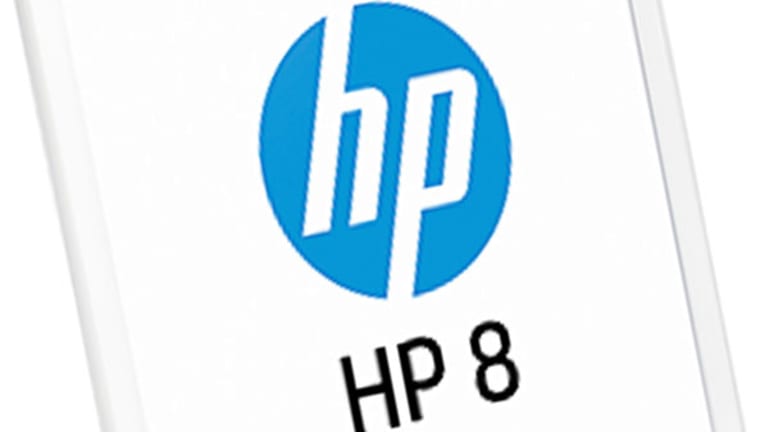 If You Liked Hewlett-Packard Stock at $40 You Should Love It at $34
Hewlett-Packard stock has declined in six weeks, even though the company's prospects have gotten better, not worse.
NEW YORK (TheStreet) -- Shares of Hewlett-Packard (HPQ) are undervalued by several statistical measures.
While the world's second-largest personal computer vendor by revenue, did disappoint Wall Street with fiscal first-quarter results earlier this week, it suggests analysts expected too much -- not that HP didn't deliver. And with the stock down to around $34 shares offers too much value for investors to ignore. Take a look at the chart.
data by
Shares of the Palo Alto, Calif.-based company closed Thursday at $34.01, down 15.5% from their Jan. 2 close of $40.24. And as recently as Jan. 23, HP stock closed at $40.08. So in a span of one month, the stock has lost more than 11%. This is even though HP's earnings report didn't reveal any negative surprise.
All told, HP stock now trails 4.44% gain in the iShares North American Tech-Multimedia Networking ETF (IGN) -- home to other hardware vendors like Cisco Systems (CSCO) and F5 Networks (FFIV) .
But here's the thing, HP stock -- at a trailing price-to-earnings ratio of 13 -- now trades at a 10-point discount to the iShares North American Tech-Multimedia Networking ETF, while both Cisco (P/E of 17) and F5 Networks (P/E of 26) trade a premium valuations. The latter pays no dividend, compared to a 16-cent quarterly payout for HP, yielding 1.84%.
And HP stock, despite its consensus hold rating, has an average analysts' 12-month price target go $40.30, suggesting gains of almost 16%.
Yes, revenue from its personal computer business came in lower than expected and that has raised investor concerns. What's more important to focus on is where Chief Executive Meg Whitman is taking the company. And that should be enough to excite value seekers.
Whitman's vision for HP is tied to the cloud, where it recently launched Helion -- its portfolio of cloud products and services. And that's where investors' focus ought to be. The company is looking to supplant Cisco as the industry's leader in infrastructure equipment revenue.
Seeking a clearer operational focus, HP is also planning to split its businesses into two independent and publicly traded companies. The personal computing and printing operations -- to be called HP Inc. -- will trade under the current ticker HPQ, and will be lead by Australian native Dion Weiser.
Meg Whitman will lead Hewlett-Packard Enterprise, which will trade under the new ticker HPE. This business will encompass areas like networking, industrial-grade computing and the $23 billion Enterprise Services division. Not to mention, Whitman has thrown several hints that HP is on the acquisition hunt, telling Re/code, "We have terrific organic innovation. But it's not enough. We're going to have to make some acquisitions."
All told, with shares down more than 10% since Wednesday, investors looking for value should buy HP stock. And since its $40.08 close of six weeks ago, HP has more tailwinds to propel is stock higher. In other words, while the stock has declined during that span, the company's prospects have gotten better, not worse.
This article is commentary by an independent contributor. At the time of publication, the author held no positions in the stocks mentioned.