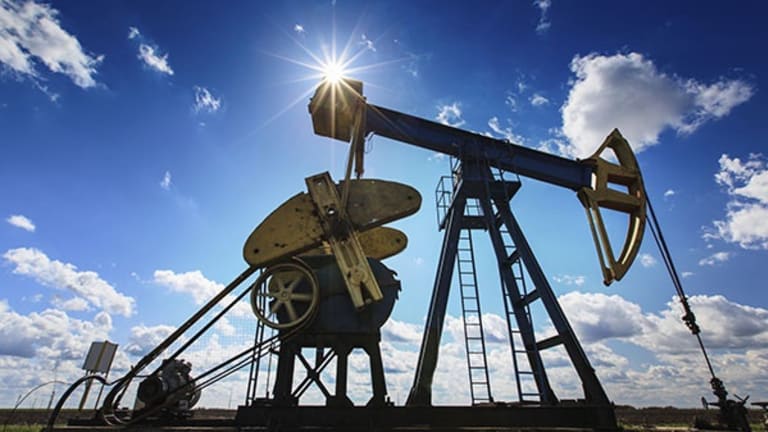 If Lower Oil Prices Are Such a Good Thing, Why Are Stocks Tanking?
You would think that lower prices would be good for consumers and the economy. So why are stocks tanking as oil prices plummet to five-year lows?
By Bernice Napach
NEW YORK ( TheStreet) – You would think that lower prices would be good for consumers and the economy. So why are stocks tanking as oil prices plummet to 5-year lows?
It turns out that oil prices have had a 70% correlation with stock prices since December 1985, according to Sam Stovall, U.S. equity strategist at S&P Capital IQ. So when oil prices fall, seven out of 10 times so do stock prices and vice versa.
Stocks ended Monday's session down 100 points on the Dow at 17,181. That followed the market's worst week in three years, as U.S. oil prices fell further to $55.91 a barrel.
"Whenever oil prices are going down it's thought because a recession is feared, but the right answer depends on whether oil prices are falling because of a reduction in demand or an increase in supply," says Stovall.
On that question stock strategists are mixed.
"Low oil prices of this magnitude suggest there is something bad going on in the global economy...namely a fear of deflation," says Lincoln Ellis, managing director at Westwood Capital. "Then, the only way companies can make money is not by growing top line revenues, but through cutting overhead, personnel etc."
The International Energy Agency on Friday cut its 2015 forecast for global oil demand by 20% to 900,000 barrels a day. That revision was primarily driven by falling demand from Russia and other oil-exporting countries like Nigeria, where economies are hurting because of the slide in oil prices.
Still, Japan is back in recession and Europe is teetering on one, so can the U.S. economy continue to strengthen against that backdrop?
The latest economic data suggests it can. Factory production in November soared, topping its previous pre-recession peak in December 2007. And retail sales in November rose, despite the decline in oil prices that put downward pressure on that index.
"The U.S. economic momentum is still good," says Tom Lee, managing partner at Fundstrat, an independent market research firm and the former chief equity strategist at JP Morgan Chase. He says the current weakness in stocks is "transitory" and stocks "should head back up in a bull market."
Lee advises investors to "buy on weakness and be patient during the pullback." He likes tech, financials and health care.
Ellis, despite his concerns about economic fundamentals, likes utilities, consumer staples, emerging markets and European large-cap stocks. Even Komal Sri-Kumar, president of Sri-Kumar Global Strategies, is bearish on the market and suggests investors stick with consumer staples, utilities and health care.
We'll learn about the state of the economy later this week, when the government reports on consumer prices and the Federal Reserve policy makers conclude a two-day meeting on Wednesday afternoon.
This article is commentary by an independent contributor. At the time of publication, the author held no positions in the stocks mentioned.