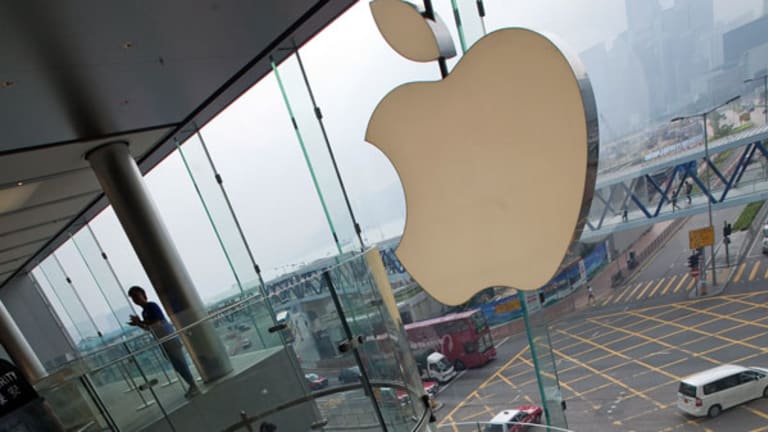 Icahn Is Speaking, Should Apple Listen?
What's expedient for Carl Icahn may not be in your best interest.
NEW YORK (TheStreet) -- Carl Icahn wants Apple (AAPL) to borrow money to buy back shares. What he isn't saying is that he wants Apple to use its working capital to pump up the share price so he can sell at a profit. What's expedient for Icahn may not be in your best interest.
I'm going to let you in on a secret professional traders use consistently to profit in the market. In order to do so effectively, I need to explain a few characteristics of how the market works.
Fundamentals own the year; however, Apple investors know all too well lately that emotion owns the day. Unless you check your portfolio once a year, you're likely influenced by the day-to-day price changes in your portfolio. Sometimes (often in fact) positive or negative emotion can take on a life of its own and drive a stock well above or below fair value.
Investors rarely understand the magnitude a mob can drive a stock until it's all over and the dust settles. Then it's obvious, but too late. For example, Apple traded for under $400 not long ago, and we know by examining the volume traded that a lot of people were convinced it was a good idea to sell.
Fundamentally, it was clear Apple was worth more, but fear of further losses becomes overwhelming and shakes many out at the worst time. Typically, investors who remain are looking for something, anything to drive the price higher.
News that anyone, including the company itself, is buying shares is welcomed without regard to the long-term financial implications. That's the point where professional traders step in. Unless you sit at a trading desk listening to a news wire, you're the last to know when a company issues a buyback press release during trading hours.
Each case depends on the announcement, but typically professional traders will buy shares immediately after. This is why when you pull up the chart the price has already made a move higher. Shortly after, when the announcement reaches other investors and they begin buying shares in hopes that they can capitalize on the move, professional traders are selling off their shares and will start to short the stock.
Professional traders know that buybacks usually only pump a stock for a exceedingly short time before it settles back. Icahn knows this, too, and you can bet if Apple borrows money to buy back shares he will sell some or all of his position.
If you're a long-term Apple investor, do you genuinely want the company to take on debt in order to accelerate a price appreciation that will happen anyway so a quick-hit-and-run investor can cash out with fast money?
Unfortunately in Apple's case, the answer isn't quite as clear as I present it here.
That's because if the shares are undervalued, it may make sense to lower the float. The dilemma management faces is that historically management teams are awful at timing stock purchases. There's a compelling reason why any given CEO or CFO is operating a company and not a hedge fund.
With that said, instead of kowtowing to short-term investors, Apple should focus on deploying its capital in ways that will grow the company and reward investors with a longer ownership horizon.
At the time of publication, the author had no position in any of the stocks mentioned.
This article is commentary by an independent contributor, separate from TheStreet's regular news coverage.