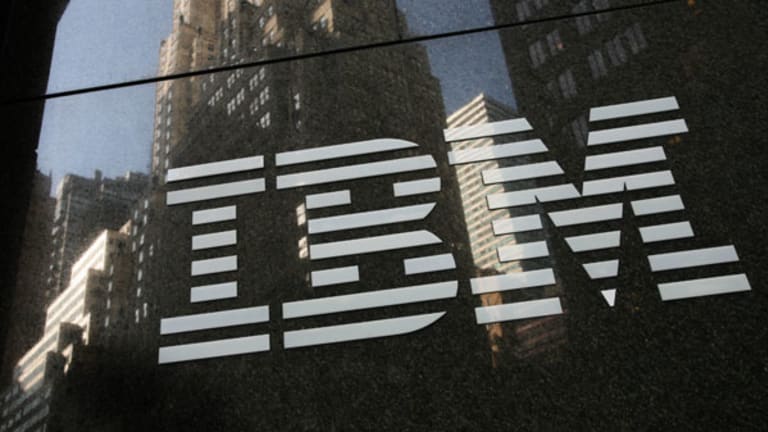 IBM Plans Hardware Division Layoffs: Report
IBM could shed as much as 25 percent of the workers in its Systems and Technology division following the sale of its server unit last month,
NEW YORK (TheStreet) -- IBM (IBM) - Get Free Report is reportedly planning to layoff as much as 25% of its hardware division staff.
IBM announced plans to rebalance its workforce when it reported its fourth-quarter results last month. According to CNET the Armonk, NY-based company confirmed it is planing on reducing its workforce so that it can better focus on its new priorities including analytics, cloud and cognitive computing.
The rumored layoffs could affect workers in New York, Minnesota and Vermont facilities. Alliance@IBM is a union seeking to represent workers in those states.
IBM shares dipped 0.02% to $185.22 shortly after market open.
One source told CNET that most would come from IBM's Systems and Technology "hardware" group and that the numbers could be as high as 25% of that division. IBM declined to confirm specific layoff details in an email to TheStreet.

Last month, IBM announced it was selling its x86 computer server business to Lenovo in a $2.3 billion deal. More than 7,000 IBM employees are expected to move to Lenovo along with their jobs. The two companies have done other huge deals together in the past. Eight years ago IBM sold its personal computer division (including the iconic ThinkPad laptops) to Lenovo as well.
IBM is trying to shift the company's focus to projects such as Watson - the artificially intelligent super computer made famous when it beat human experts at asking/answering questions on Jeopardy. While not being able to answer every question (it had problems with very short clues) Watson won the $1 million top prize on the quiz show.
"IBM is positioning itself to lead in areas such as Cloud, Analytics and Cognitive Computing and investing in these priority areas," wrote an IBM spokesman, in statement emailed to TheStreet. "For example, already this year we have committed $1 billion to our new Watson unit and $1.2 billion to expand our Cloud footprint around the world."
The week IBM also announced a $1 billion investment in platform-as-a-service Cloud capabilities, as well as investments in nanotechnology. The spokesman said that this will bring hundreds of new jobs to New York State while also creating new job opportunities at IBM.
"At any given time, IBM has more than 3,000 job openings in these and other growth areas in the US," he added
IBM currently employs more than 400,000 workers worldwide and tens of thousands here in the United States.
Written by Gary Krakow in New York.
To submit a news tip, send an email to tips@thestreet.com.