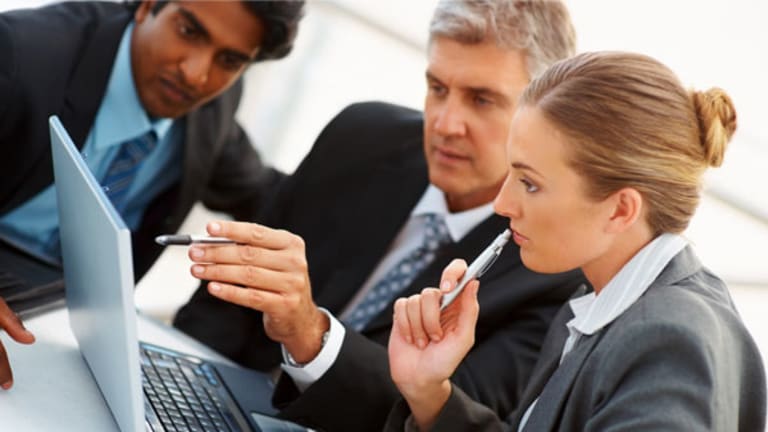 'I Wouldn't Be Caught Dead With Silver Traders'
The marginal players have gone home -- and now it's on to bigger killings such as oil and copper.
NEW YORK (TheStreet) -- On Tuesday night, some failed hedge fund manager suggested he wouldn't get any global-macro information from TheStreet. Well, I can tell you he has been hit over the head too many times with a hockey stick. Here it goes:
We want to know if silver is a "buy" after the killing sparked by the futures exchange's decision to raise margin requirements. Why would the exchange do that unless it was concerned about rampant speculation? Take a step back and understand what silver is: the punter's choice. Face it, you buy silver because it is cheap! I keep a few silver coins around the office to help in the decision-making process, but I don't fret when my toddler wants to play with them. (No, she is not part of the trade decisions!) Because of its "more flash for less cash" appeal, silver tends to go parabolic at the end of cycles.
Over the past few days, speculators were forced to show their hands. When the margin requirements were raised and silver sold off, it suggested two things. First, the punters didn't have the money to post margin, so they simply sold out and went home. This is fine and happens all the time -- no different than a craps table on a Saturday night. But it also shows that investors interested in using the metal as an inflation hedge or some vehicle to ward off "negative real interest rates" didn't think it was worth the time to stay in. Even if the "gold forever" crowd stays in the trade, do you want to join them now?
We know rates will stay low and the Fed will keep printing money. How much money and how loose it will be is an open question. I call it right here: It is not a matter of "if" the dollar will bounce, but "when." A bounce in the dollar would kill the gold, silver, and most commodity plays short term. Silver is the tell that the marginal players have left the building. My bet? The dollar bounces. How long? Don't know, don't care. How to play it? I have my eye on copper and oil -- please! I wouldn't be caught dead with the silver traders. I hang with a higher class of degenerate gamblers, called global macro -- and we share ideas on TheStreet.
Lee Munson, CFA, CFP, is chief investment officer of Portfolio Asset Management, a wealth-consultant firm based in the Southwest. He is a regular guest on CNBC's "The Kudlow Report" and has appeared in the Wall Street Journal, Smart Money and Kiplinger Personal Finance. Munson began his career in the 1990s as a trader on Wall Street. He runs a hedge fund and oversses his firm's capital.