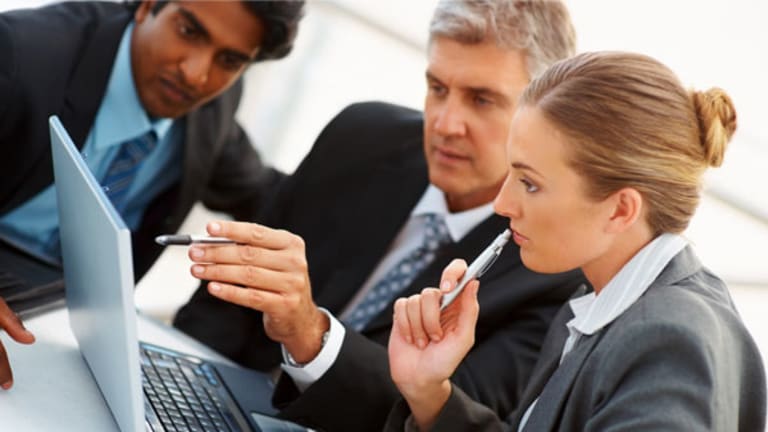 Pepsi -- Get Your 'Aquafina' Out of My Tropicana!
Pepsi's latest great idea: Water-down their orange juice and charge for it.
NEW YORK (TheStreet) -- Pepsi (PEP) - Get PepsiCo, Inc. Report Global Beverages Chief Massimo D'Amore -- the same man who greenlighted Tropicana's disastrous rebranding (as a result, driving Pepsi's customers to Coca-Cola's (KO) - Get Coca-Cola Company Report Simply Orange) -- is trumpeting a new strategy:
Water down the orange juice and charge for it.
"
The customers themselves add water before drinking OJ,"
D'Amore said in an interview with Bloomberg
. "So why not add the water ourselves and charge for it?"
Inspired by the success of Trop50, Pepsi seeks to expand juice blends that contain more water, less juice.
But even more mind-boggling than the above statement is this D'Amore gem: "We have lost perspective here on the primary reason we are in business, which is to make money."
D'Amore is right about one thing: Pepsi has indeed lost perspective if the company believes that "innovation" amounts to hoodwinking its customers. Steve Jobs would agree with me:
"My passion has been to build an enduring company where people were motivated to make great products,"
Jobs told his biographer, Walter Isaacson
. "
The products, not the profits, were the motivation.
John Sculley, a former president of Pepsi flipped these priorities to where the goal was to make money. It's a subtle difference, but it ends up meaning everything."
Marketing is a powerful tool, and if Pepsi were so inclined, the company could probably tout that its new juice blends are
enhanced with the purity of Aquafina
(itself,
revealed to be nothing more than tap water
). But on a long enough timeline, I'm confident that
Pepsi's strategy will dilute the Tropicana brand
the same as they are diluting their orange juice.
Today, Coca-Cola has an opportunity to steal market share from its competitor. The company's Simply Orange brand also uses orange juice blends, but these blends are 100% juice. So here's the ad campaign that I propose for Coca-Cola:
Image
: An orange rests on a stool beside
(of Penn & Teller fame).
Text
: We let our oranges do the talking -- Simply Orange, 100% juice.
-- Written by John DeFeo in New York
MORE FROM JOHN DEFEO:
A 43.4% Dividend Tax Is Insanity >>
Ron Paul: The Strongest Man in the World? >>
Disclosure: TheStreet's editorial policy prohibits staff editors, reporters and analysts from holding positions in any individual stocks.