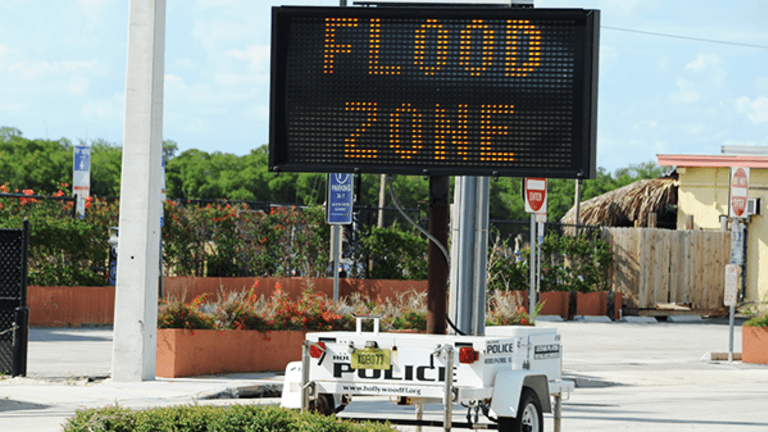 We Just Visited This Millionaire Neighborhood in Florida Before Hurricane Irma
TheStreet pounds the pavement in Florida hours ahead of Hurricane Irma's arrival.
Palm Beach Gardens is a community that includes some multi-million dollar homes, and it is also right in Hurricane Irma's path.
TheStreet's Kevin Baker is there and walked through a neighborhood to see how homeowners are preparing for the monster storm.
He found some homes protected with steel shutters, and others protected with wood. Some homes with storm rated windows are about to be put through a major test.
Kevin also found one home with a truck parked in front of the garage door, apparently to try to protect it from Irma's winds.
He also spotted debris laying in the street that could turn into dangerous projectiles once the storm hit. That includes a chopped up tree and a pile of palm tree clippings.
The city tagged the pile of clippings, indicating officials know it is there, but had not yet picked it up.
CLICK HERE FOR ALL OF THESTREET'S COVERAGE OF HURRICANE IRMA
More of What's Trending on TheStreet: