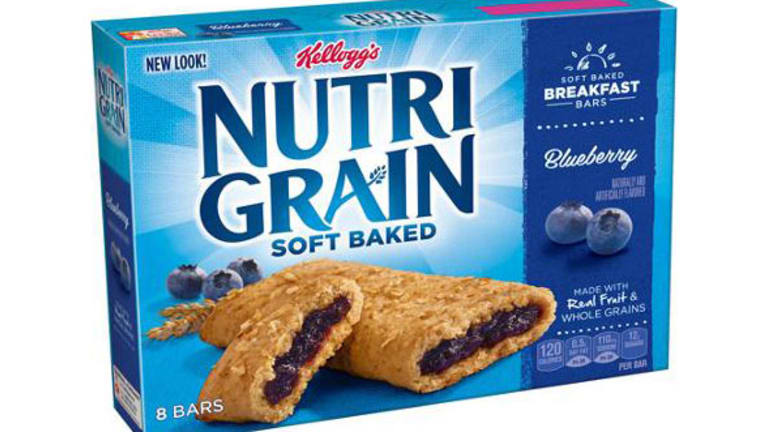 Hungry for Growth at Kellogg? You'll Have to Be Patient
Kellogg's growth initiative will bring results in 2016. For now, there's a 3% annual dividend while you wait.
Breakfast and snack food giantKellogg (K) - Get Free Report , the maker of Special K cereal and Pringles Potato Chips, will report third-quarter earnings results before the opening bell Tuesday. Shares, at around $70, are trading near the 52-week high. 
Hungry for more or ready to move on?
For the September quarter Kellogg is expected to earn 84 cents a share on revenue of $3.43 billion, translating to 13% year-over-year declines of 10% and 6%, respectively. For the full year, earnings are projected to fall 7% year over year to $3.52 a share while revenue of $13.7 billion would mark a year-over-year decline of 5%.
The projected decline shows the struggles of the packaged food industry from weak sales volumes and reduced margins for most of 2015. Still, Kellogg's stock is up nearly 8% for the year and 13% for the past 12 months, outperforming both the Dow Jones Industrial Average (DJI)  and S&P 500undefined  for the periods, so it must be doing something right.
Kellogg is projecting fiscal 2016 earnings of $3.76 a share, implying 7% year-over-year earnings growth above projected 2015 levels. The Pop Tarts maker is valued at just 18 times those estimates. Its forward price to earnings multiple of 18 is still one point higher than the S&P 500 index, which trades at a forward P/E of 17.
In addition, Kellogg is focusing on a combination of product innovation and various cost-cutting measures like its "Project K initiative," so it could outperform those projections.
The Project K initiative is designed to lower the company's capital expenses and reinvest the money the company saves back into expanding its business. 
So patience may be the best strategy with Kellogg stock, especially when it pays a 50-cent quarterly dividend that yields about 3% annually, or one percentage point above the 2% rate market rate paid out by S&P 500 stocks.
This article is commentary by an independent contributor. At the time of publication, the author held no positions in the stocks mentioned.