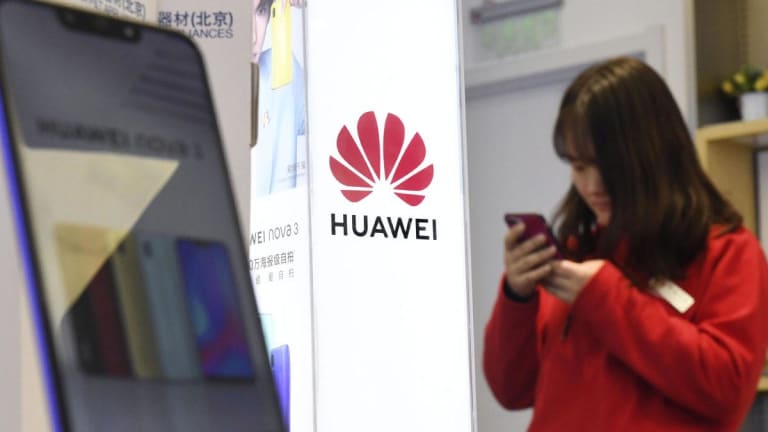 Why Huawei's Plans to Use Its Own Version of Android Won't Work Outside of China
By utilizing its own version of Android, as it would be forced to do if Google is prohibited from working with the company, Huawei would lose access to Google's incredibly popular apps and services.
Though only time will tell whether Alphabet/Google (GOOGL)  will be prohibited from working with Huawei over the long run, Huawei's much-publicized plans to roll out its own version of Android are unlikely to do much to lessen the blow if that happens, at least outside of China.
In comments made to tech news site TechRadar, Huawei said its version of Android, internally known as HongMeng, could launch in China in late 2019 and be available internationally at some point in 2020. The push to roll out HongMeng comes after the Commerce Department put Huawei on an "entity list" that prevents U.S. suppliers (software suppliers included) from working with the company without getting explicit government approval.
Google, whose version of Android was installed on the lion's share of the 1.4 billion or so smartphones sold globally last year, has been allowed to continue working with Huawei through Aug. 19, thanks to a 90-day license given to Huawei suppliers whose products and services are needed to support existing networks and protect against security risks. However, for now, there's no guarantee that Google will be allowed to work with Huawei beyond that date.
In the event that Google isn't able to support Huawei beyond Aug. 19, it looks like it could still be a while before HongMeng is ready to be installed on Huawei's phones, particularly in non-Chinese markets. More importantly, replacing Google Android with any other version of Android is bound to seriously hurt the competitiveness of Huawei's phones outside of China.
While the Android OS itself is open source, only devices running Google Android are able to support the Play Store and Google's own incredibly popular apps and cloud services -- offerings such as Google's Search, Maps, Gmail, Chrome and YouTube apps, as well as Google Assistant.
This isn't necessarily a major problem in China, where most of Google's apps and services are blocked and Huawei has already been using a "forked" version of Android. But it's clearly a much bigger deal in the many international markets where Huawei has made good traction. Here, it's worth remembering that one of the key reasons Amazon.com's (AMZN) Fire Phone flopped was that it ran Amazon's Fire OS (the company's proprietary version of Android, which powers its tablets and streaming devices) rather than Google Android.
The stakes are pretty high for Huawei. Of the 206 million smartphones that research firm IDC estimates Huawei shipped globally in 2018, 101 million were sold outside of China. Moreover, whereas IDC believes Huawei's Chinese smartphone shipments rose by 14 million annually, it estimates the company's non-Chinese shipments rose by 38 million.
Simply put, Huawei's giant smartphone operations, now believed to be roughly on par with Apple's (AAPL) in terms of unit volume, can't afford to lose access to Google Android for any meaningful period of time. And the same definitely holds for Chinese smartphone rivals that also have significant overseas sales, such as Xiaomi and Oppo.
Alphabet, Amazon.com and Apple are holdings in Jim Cramer's Action Alerts PLUS member club. Want to be alerted before Jim Cramer buys or sells GOOGL, AMZN or AAPL? Learn more now.