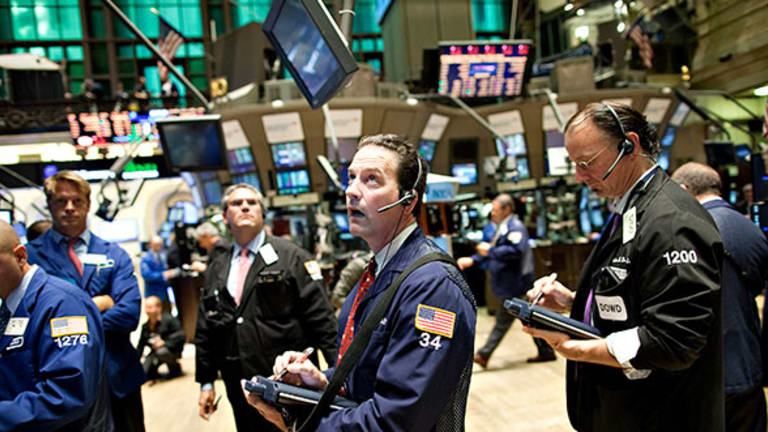 How to Use Options Call Spreads to Trade Legg Mason
The asset manager's charts show a bullish projection.
NEW YORK (TheStreet) --  Legg Mason (LM)  has been quietly managing other peoples' money for 116 years. 
The Baltimore asset management company currently trades with a trailing price to earnings ratio of 27 times but its forward PE ratio (based on LM analysts' earnings projections) is only 14 times. So there is excellent LM earnings growth seen in the coming quarters.
Technically, I read LM's one-year stochastic and RSI patterns as being bullish. In addition, LM's one-year chart shows the stock is almost coiled.
LM will report its next quarterly earnings in late July to early August.The projected result is a profit of $0.84 per share. That would be if so a 35% gain year-over-year. And earnings comparisons get even better as fiscal year 2016 (ending in March 2016) continues to show improvement.
The trade tactic I prefer now for LM is the bullishly biased, vertical call spread expiring in August.
Trades: Buy to open LM Aug 55 calls for $1.65 and sell to open LM Aug 60 calls at $0.35.
The suggested target to close for a gain is a bid of $1.70 and the suggested target to stop out is a bid of $0.90.
As always, this is a guideline, and you should always stick to your trading plan and what's best for your risk/reward tolerance.
OptionsProfits can be followed on Twitter at twitter.com/OptionsProfits
Skip Raschke writes regularly for Options Profits. You can get his trades first and interact with him there with a free trial.