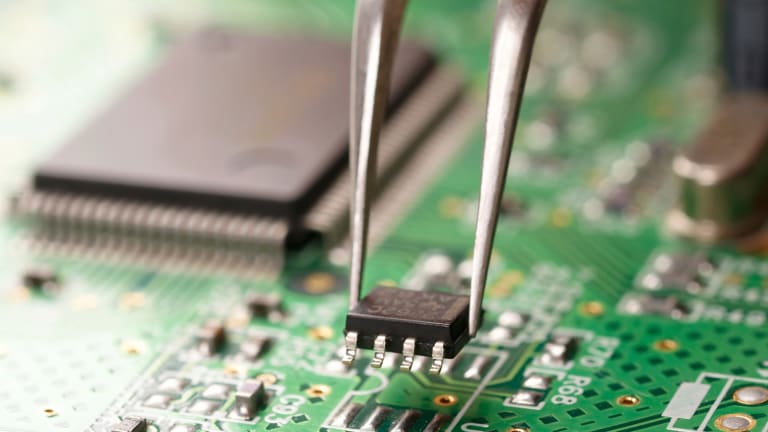 How to Trade the Market's Most Active Stocks
Here's a technical look at how to trade some of the most active stocks on the market right now.
Here's a technical look at how to trade some of the most active stocks on the market right now.
BALTIMORE (Stockpickr) -- Put down the 10-K filings and the stock screeners. It's time to take a break from the traditional methods of generating investment ideas. Instead, let the crowd do it for you.
From hedge funds to individual investors, scores of market participants are turning to social media to figure out which stocks are worth watching. It's a concept that's known as "crowdsourcing," and it uses the masses to identify emerging trends in the market.
Crowdsourcing has long been a popular tool for the advertising industry, but it also makes a lot of sense as an investment tool. After all, the market is completely driven by the supply and demand, so it can be valuable to see what names are trending among the crowd.
While some fund managers are already trying to leverage social media resources like Twitter to find algorithmic trading opportunities, for most investors, crowdsourcing works best as a starting point for investors who want a starting point in their analysis.
Today, we'll leverage the power of the crowd to take a look at some of the most active stocks on the market.
New Residential Investment
Nearest Resistance: $17
Nearest Support: $15.50
Catalyst: Secondary Offering
Residential REIT New Residential Investment (NRZ) - Get Report is down 3.6% on big volume this afternoon, following the firm's announcement that it was planning a 31.5 million share secondary offering to raise capital.
While it's not uncommon for stocks to correct on news that investors are getting diluted, New Residential actually started looking bearish late last week, when shares violated the uptrend has been in play since the end of February. With shares following through below that breakdown this week, it looks like New Residential could be changing its trend in a negative way. Caveat emptor.
Cyprus Semiconductor
Nearest Resistance: $14
Nearest Support: $12
Catalyst: Merger Agreement
Mid-cap tech stock Cypress Semiconductor (CY) - Get Report is up more than 4.6% this afternoon, boosted by news that acquisition target Integrated Silicon Solution (ISSI) had agreed to a merger for $20.25 per share in cash.
While the news is a win for Cypress, it's hard to argue with this stock's price trajectory right now. Cypress Semiconductor has been in a downtrend since the first quarter, bouncing lower on every test of the top of its price channel. Prospective longs should avoid clicking "buy" until shares can catch a meaningful big above the top of that channel.
National Bank of Greece
Nearest Resistance: $1.50
Nearest Support: $1
Catalyst: Estimate Cut, Germany Deal
National Bank of Greece (NBG) started the day off lower on big volume, dragged down by news of estimate cuts by investment company Exane. But shares are performing an about-face this afternoon, rocketing National Bank of Greece some 7.5% higher as of this writing on early reports that Germany could be ready to offer Greece a huge aid concession. That would be a very good thing for this Greek banking stock.
For now, National Bank of Greece's chart looks toxic. Shares are forming a textbook descending triangle pattern that triggers a sell on a violation of support at $1. Unless shares can crack prior resistance at $1.50, this isn't a stock you want to hold onto.
VelocityShares 3x Long Crude ETN
Nearest Resistance: $4
Nearest Support: $3
Catalyst: Crude Rally
Finally, the VelocityShares 3x Long Crude ETN (UWTI) is seeing big volume this afternoon thanks to a pop in crude oil prices. The VelocityShares 3x Long Crude ETN tracks three-times the performance of crude oil prices, and that means that any little move higher in crude generally translates into a much bigger move in this exchange traded note.
Long-term, shares of the VelocityShares 3x Long Crude ETN are starting to look "bottomy", as this note forms a long-term inverse head and shoulders pattern with a breakout level at $4. That said, this isn't something that you'd want to hold long term. The buy-and-hold properties of leveraged ETN products can produce some ugly performance. A move above $4 for the VelocityShares 3x Long Crude ETN makes for a good short-term buy opportunity, but traders should be quick to take gains once it happens.
This article is commentary by an independent contributor. At the time of publication, the author held no positions in the stocks mentioned.