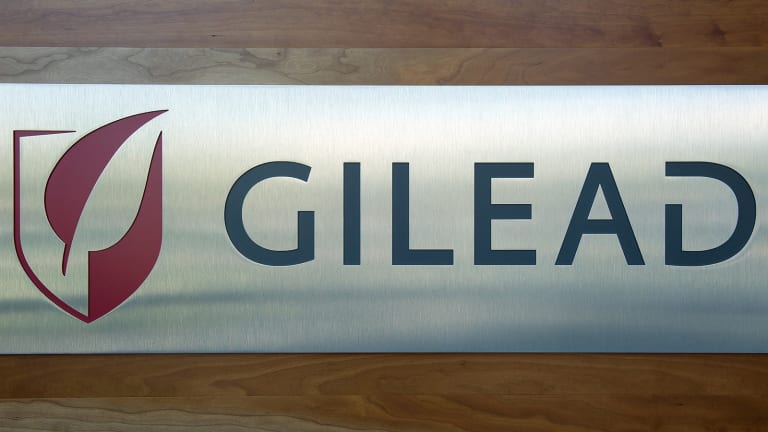 How to Trade 5 of the Market's Most Active Stocks -- Buy, Hold or Sell?
These five stocks are seeing huge trading volume today. Based on their stock charts, here's how to trade them.
These five stocks are seeing huge trading volume today. Based on their stock charts, here's how to trade them.
BALTIMORE (Stockpickr) -- Put down the 10-K filings and the stock screeners. It's time to take a break from the traditional methods of generating investment ideas. Instead, let the crowd do it for you.
From hedge funds to individual investors, scores of market participants are turning to social media to figure out which stocks are worth watching. It's a concept that's known as "crowdsourcing," and it uses the masses to identify emerging trends in the market.
Crowdsourcing has long been a popular tool for the advertising industry, but it also makes a lot of sense as an investment tool. After all, the market is completely driven by the supply and demand, so it can be valuable to see what names are trending among the crowd.
While some fund managers are already trying to leverage social media resources like Twitter to find algorithmic trading opportunities, for most investors, crowdsourcing works best as a starting point for investors who want a starting point in their analysis.
Today, we'll leverage the power of the crowd to take a look at some of the most active stocks on the market.
Kinder Morgan
Nearest Resistance: $44
Nearest Support: $37
Catalyst: Technical Setup
Energy pipeline company Kinder Morgan (KMI) - Get Report is down 2% on big volume this afternoon, swatted lower by the combination of a bearish technical setup and a negative Barron's story.
The real driver here is technical, though. Shares violated a key support level back at the end of May, shaking out buyers and opening up a considerable amount of downside risk in Kinder Morgan.
Don't get tempted by the big dividend payout here. Until Kinder Morgan can manage to catch a bid again, this stock is best avoided.
Sunesis Pharmaceuticals
Nearest Resistance: $2.90
Nearest Support: $2
Catalyst: Trial Data
Small-cap biopharmaceutical firm Sunesis Pharmaceuticals (SNSS) - Get Report is trading alongside the big boys this afternoon, raking as one of the most heavily traded stocks on the Nasdaq following positive trial data from the firm's phase 3 Valor trial. Sunesis is up almost 10% this afternoon as a result of the news release.
From a technical standpoint, though, today's 10% pop isn't all that technically relevant. Shares of Sunesis are still hitting their head on a major resistance level at $2.90, a price tag that's swatted shares lower on the past two attempts higher.
For traders who can stomach the volatility of a small biotech, wait for $2.90 to get taken out by buyers before you join them.


Peabody Energy
Nearest Resistance: $3.50
Nearest Support: N/A
Catalyst: Coal Price Decline
Coal miner Peabody Energy (BTU) - Get Report is selling off by more than 5% this afternoon, the latest down day resulting from coal prices that have been in decline for years now. Since miners like Peabody are essentially leveraged bets on coal prices, these more recent declines in coal have cut especially deep in shares of this energy stock.
Put simply, Peabody's chart is about as ugly as it gets. Shares have been in a parabolic downtrend for the better part of the last year, most recently violating a big round-number price at $3.
Don't try to catch the falling knife in Peabody Energy. Shares could still have more downside risk than most longs want to acknowledge.
Gilead Sciences
Nearest Resistance: N/A
Nearest Support: $115
Catalyst: Technical Setup
$172 billion biopharmaceutical giant Gilead Sciences (GILD) - Get Report is another big-name stock that's seeing equally big volume for technical reasons this afternoon.
Gilead broke out above key resistance at $115 earlier this week, shoving its way to new all-time highs. Even though shares are correcting this afternoon, the new high-water mark hit by Gilead is a bullish signal for buyers right now.
Making new highs is significant from an investor psychology standpoint because it means that everyone who has bought shares in the last year is sitting on gains. As a result, the "back to even" mentality is less of a concern than it would be for a name with a higher proportion of shareholders sitting on losses.
For traders who want to ride the bullish momentum, there's still time to build a position in Gilead now.
For another look at Gilead's chart, check out "Gilead's Stock Chart Warns of Pullback Ahead."

ITT Educational Services
Nearest Resistance: $6
Nearest Support: $4
Catalyst: Q1 Earnings
Last up is small-cap for-profit education stock ITT Educational Services (ESI) - Get Report. ITT is up more than 23% this afternoon, boosted by the firm's first-quarter earnings call. ITT earned profits of 44 cents per share for the quarter, besting analysts' 4-cent expectations in a big way.
That said, it's premature to get excited about ITT just yet. Shares have been in a downtrend since last fall, and while today's rally is testing the top of that downtrend, shares are getting swatted lower over the course of today's trading session.
Until ITT can break out of its downtrend, it's best avoided by long-side investors.
This article is commentary by an independent contributor. At the time of publication, the author held no positions in the stocks mentioned.