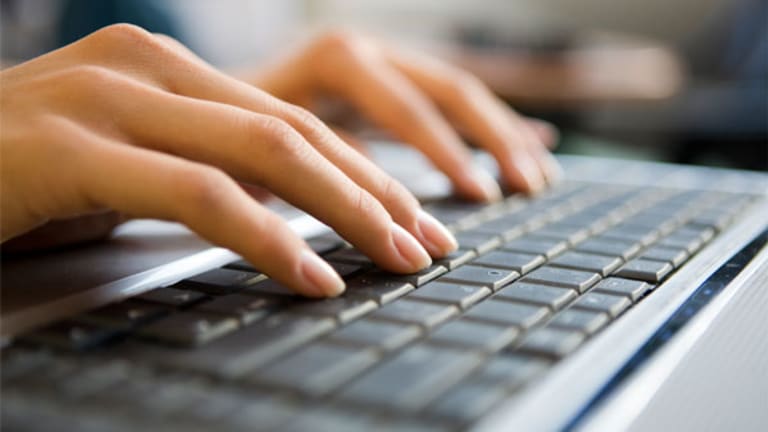 Publish date:
How to Profit From Nuance's Crash
The afternoon on the third day lower is the sweet spot for active traders buying a dead-cat bounce.
The afternoon on the third day lower is the sweet spot for active traders buying a dead-cat bounce.
NEW YORK (TheStreet) -- Tuesday's trading session left more than one Nuance Communications (NUAN) - Get Report investor wondering if the bottom would ever arrive after the company that makes voice-recoginition software issued a disappointing outlook for its fiscal first quarter and 2014 on Monday.
The market typically requires at least one more and often two days to digest such bad news, presenting a buying opportunity known by Wall Street as a "gap-and-crap" event, which is a gap lower followed by continued selling.
Although obviously we can't predict the future, after studying earnings and outlook disappointments over the years, I don't get surprised often. Let's first examine what the heck happened to start the free-fall and discuss quick trade and long-term investment ideas.
If you haven't read TheStreet's Herb Greenberg's post earnings analysis, take the time to do so. It's well done and sums up why investors couldn't dump their shares fast enough, especially in the first hour Tuesday.
BlackBerry uses Nuance's software, and its announcement that it is withdrawing from handsets and laying people off doesn't help. That news, however, was already reflected in Nuance's stock price.
Apple (AAPL) - Get Report is an unknown that has the potential to drive Nuance's revenue, but even if it does, Nuance's stock may not benefit much because it is already priced for high growth with a price to earnings-to-growth ratio of almost four.
The same applies for mobile in general as mobile is a popular buzzword these days. If a company is able to report mobile is growing, investors are willing to overlook almost any other issue. But you should be careful. 
Investing can quickly move from solid long-term wealth building to highly leveraged speculation resembling a game of musical chairs. In short, don't let buzzwords and the latest "it" thing cloud your judgment in a rush to get rich quick.
It's never enough for companies with momentum stocks to beat estimates for the last quarter; it's always about future guidance because momentum stocks are built with anticipation of fast growth. Recent examples include Green Mountain Coffee Roasters (GMCR) and Tesla Motors (TSLA) - Get Report. Tesla reported earnings on Nov. 5, and its gap-and-crap finally found support two days later.
The afternoon on the third day lower is the sweet spot for active traders buying a dead-cat bounce. If you're a value investor seeking an entry after an earnings disappointment, keep the powder dry until the third day. Yes, it's true you will miss some bounces on the day after, but over the long run, you will save yourself a lot of heartache by side-stepping many value traps.
Non-active longer term investors may want to wait even longer. Full recovery typically takes at least a quarter and often longer. I know current shareholders may feel more like bag holders than shrewd investors and they want a quick fix, but that's not usually what happens.
There is hope for current shareholders who believe in the company and don't already have a full allocation of Nuance in their portfolio. Some call it a "stock repair strategy", but I think it's closer to a "double-up and pray" strategy.
Again, you need to already be convinced that averaging down is an excellent idea because trying to break even for the sake of breaking even is a losing strategy.
Assuming you own shares at $18 and can now buy the stock at $13, adding an equal number of shares to your current position will push your cost-basis average down to $15.50.
The second part of the repair is hedging the position by selling an April $15 call for about 85 cents. The April expiration is 143 days away, allowing enough time for a recovery if it's going to happen and lowering your effective cost basis and risk to $14.65.
At the time of publication, Weinstein had no positions in securities mentioned.
This article is commentary by an independent contributor, separate from TheStreet's regular news coverage.