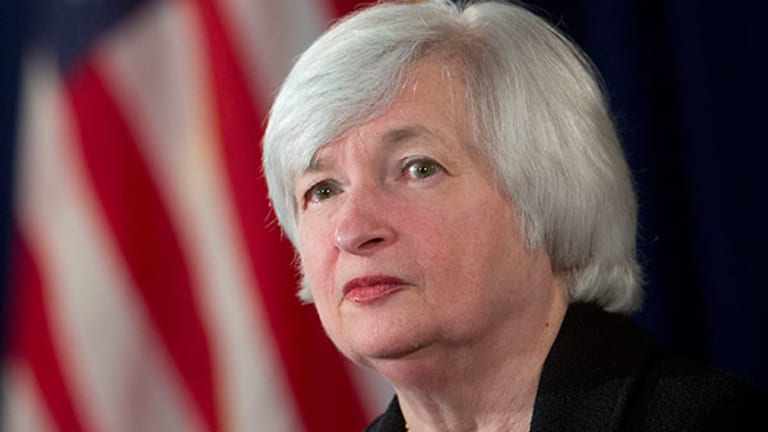 How to Play the Fed's Interest Rate Hike in 2016
The Fed raised rates. Now what? Take a look at some of the rate raise winners and losers and how you might allocate your 2016 portfolio.
Editors' Pick: Originally Published Thursday, Dec. 17.

Now that the Fed has decided to raise rates, what should you look out for in 2016? Which sectors or stocks stand to gain and which stand to lose? What does a rate raise mean for foreign assets? 
Raising rates amid global economic recession, substantially weakened trade and energy industries, poor labor metrics, and weak domestic recovery is a mistake that won't reveal itself for months to come and sends a false sense of security. There are fundamental weaknesses present in the U.S. economy that are being excluded from the Fed's mandate such as labor force participation, corporate spending and earnings, and GDP growth to name a few.
Talks of U.S. recession have started to creep into the conversations as the rest of the world is already experiencing difficulties. The situation begs the question: How long will the U.S. last before feeling the same turbulence?
International trade is still expected to underperform in 2016. Raising rates only exacerbates this by suppressing commodity prices thereby holding back trade volumes -- a crucial component of several country's GDP growth like Germany, Canada, and Australia.
Oil has fallen below the $40-per-barrel mark on the WTI index and is expected to fall further as OPEC decided to hold its market share by maintaining high production of oil through the middle of 2016.
The Winners
The consensus is fairly clear that the financial sector stands to gain since their revenues are based on interest rates. But other winning assets will include dollar indexes and assets tied to dollar strength, insurance companies, and high-quality stocks since investors tend to move into stocks when bond prices fall.
The Losers
Commodities, particularly energy, will feel the squeeze of higher rates along with autos, precious metals, and utilities which tend to carry high debt loads. The housing sector could eventually face downward pressure although it is unlikely in the near-term. Many assets denominated in U.S. dollars should see declining volume from foreign investors as their buying power declines and their own currency weakens against the dollar. More info on winners and losers here.
The Play
Retail investors might look to begin building a defensive or short position for 2016. Long on USD and short on EUR/Yen/Yuan. Short on iShares Dow Jones US Energy Sector (IYE) - Get iShares U.S. Energy ETF Report , the largest energy ETF by assets. Long Direxion Dly Emrg (EDZ) - Get Direxion Daily MSCI Emerging Markets Bear 3X Shares Report which is a bear 3-times leveraged ETF for emerging markets.
Since the Dept. of Defense is likely to receive a boost in funding in 2016, defense contractors like Lockheed Martin, Raytheon, and Boeing stand to gain. Those contractors who are in the business of building aircraft should see added growth with low fuel costs.
This article is commentary by an independent contributor. At the time of publication, the author held no positions in the stocks mentioned.