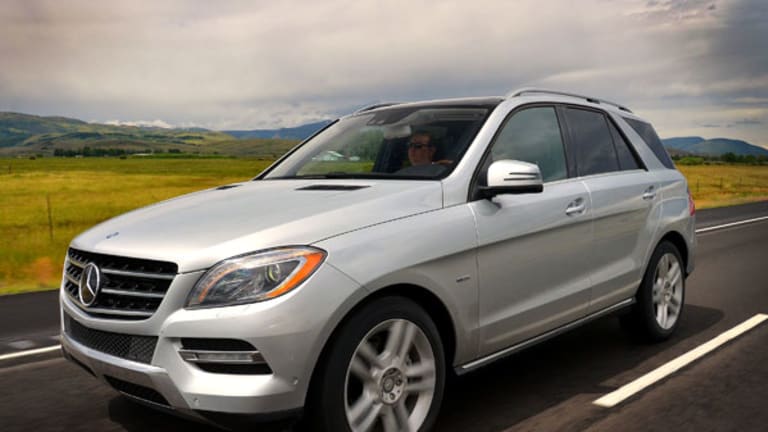 How to <I>Really</I> Test Drive a Car
An informed decision requires a more than spin of few minutes.
NEW YORK (TheStreet) -- As a car review writer, I'm afforded the opportunity to gauge a vehicle's capabilities over an extended period of time. During the test period, I've found a car can either grow more alluring or start annoying the heck out of me.
Sadly, most prospective car buyers are asked to make a significant purchase decision after only driving the ride a few selected miles up and down the highway and over pristine roads with an accompanied salesperson. That's hardly a fair evaluation when buying something you'll have to live with for three to five (or more) years.
It's kinda like deciding to marry someone after one date. No sane person would tie the knot that quickly without seeing if they can endure the prospective spouse's various imperfections for better or worse.
And while some luxury-level dealers allow shoppers to take the ride for a day or even overnight, most dealerships will not. However, I think if you push the issue (and don't have a criminal record), dealerships just might grant your wish -- especially if you use this checklist below to bolster your case.
The reasons why I need to test-drive the car alone and bring it back the next day:
To see if it's simpatico with my daily routine including loading passengers and cargo To see if I can repeatedly enter and exit the car easily To feel comfortable with the technology or if I even want all the options To see if the gauges and console buttons are easy to see and reach To see if it fits inside the garage (SUV buyers) amidst all my crap stuff To see how it feels on rough roads To hear the sound system 'cause I like to blare the volume while driving To see how well it handles when giving it a go on my favorite on and off-ramps To see if the transmission shifts smoothly To feel how quickly the heated seats warm my rear To see how the steering wheel feels and if its positional adjustments satisfy me To see if the front end clears parking curbs To hear how quiet it is on the road To see how easy it is to strap in a car seat To hear the Bluetooth phone call and mp3 file clarity or if my smartphone even connects (some have issues with certain cars) To see if there are troublesome blind spots and if the blind-spot monitors are worthy To see if there's enough useable storage space To see how easily it parks in tight spaces and if I can get out of the car (2-door coupes have especially long doors) To see if it has the necessary power and acceleration To see if the brakes stop smoothly and surely To see if the lights are bright enough at night To see if the seats are comfortable and supportive throughout the day To see if the trunk is easily accessible and if it power opens and closes To see if the back seats are roomy enough for my family Most importantly, I need to see if I still love it the next day
The last item is absolutely the most essential go/no-go test. Jot down all the pluses and negatives. Even peruse the owner's manual. Driving just about any new ride will probably delight you as the salesperson whispers sweet nothings about the car's incredible attributes. But evaluating it alone for an extended basis to see how well it satisfies your desires is a fairer examination. And that's exactly what you want when plunking down some serious coin on a car you'll be married to for quite a while.
If the dealership is steadfast in
not
giving you the keys, tell the salesperson that you'll be taking him on an
extended
test drive and bringing this checklist for review. Drive it again at night if necessary.
As always, do your homework beforehand. Read reviews. Ask around. It'll show you're a buyer with a purpose. Then, give it a ride.
A long ride.
This article is commentary by an independent contributor, separate from TheStreet's regular news coverage.