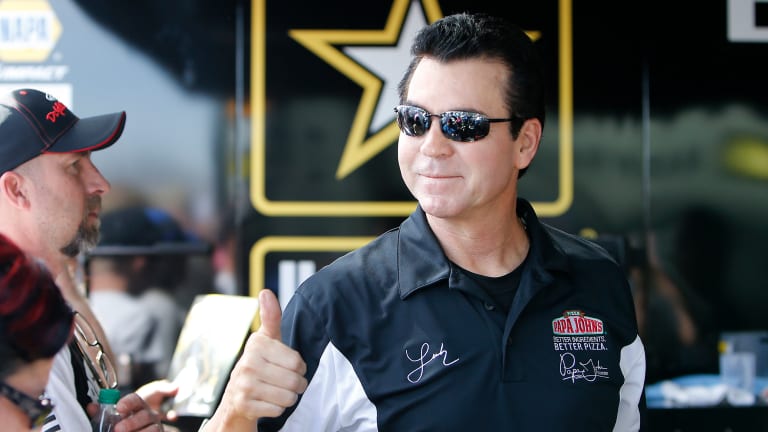 How to Avoid Investing in a John Schnatter: Dumbest Thing on Wall Street
No one can predict the market, but you would be dumb not to do whatever you can to reduce your chances of finding yourself on the wrong side of a corporate governance scandal.
Dig. Dig. Then dig some more.
If we've learned anything from Papa John's (PZZA) - Get Papa John's International Inc. Report founder John Schnatter's PR nightmare it's that appearances can be deceiving. Hidden behind a veneer of mediocre pizza was reportedly a frat house-like corporate culture where it is acceptable to bring your mistress to company events. Shares of Papa John's have dropped 13% since Schnatter first made headlines with his comments on the NFL national anthem protests in December 2017.
Who knows when they will recover.
No one can predict the market, but you would be acting dumb as an investor not to do whatever possible to reduce the chances of finding yourself on the wrong side of a corporate governance scandal.
"If you don't have a basic understanding of what you're investing in, what you're doing does not constitute an investment," said Jeff Holzmann, managing director at real estate investment platform iintoo. "You're really gambling."
While investors with low-risk tolerance know to avoid speculative IPOs and volatile emerging markets, they tend to overlook the easiest way to protect a portfolio—do a deep dive.
As TheStreet's founder Jim Cramer has preached for years, do your homework.
And while the average investor might not be able to foresee a CEO's bad behavior, there are red flags to keep an eye out for, said certified financial planner and Miracle Mile Advisors managing partner Duncan Rolph. Brands centered around a single personality, companies with convoluted corporate structures and those with insiders cashing out their stock options often have bad news coming down the pike.
"You have to understand how prepared companies are to weather these types of events," Rolph said. "That analysis should definitely factor into the overall investment decision-making process because these things happen, and they don't happen all that infrequently."
Papa John's had slowing sales growth for several quarters and a brand built around a loudmouth CEO who packed the C-suite with his friends, which are obvious red flags that should have warned discerning investors to back away.
And then there are companies like Texas Instruments Incorporated (TXN) - Get Texas Instruments Incorporated Report and Intel (INTC) - Get Intel Corporation Report , where major corporate governance issues appeared out of nowhere. Texas Instruments announced Tuesday that its CEO had resigned after less than two months in the role because of personal behavior that violated the company's code of conduct. Former Intel CEO Brian Krzanich resigned in June after having an inappropriate relationship with a subordinate. 
"Some situations are more difficult to ascertain than others," Jensen Investments managing director Eric Schoenstein said. "Texas Instruments is particularly interesting because he'd been in the CEO role for only six weeks, but he'd been in the company for a few years. If there were things that needed to be thought of as potential red flags, you would've thought that those would've come out a while ago."
To lessen your chances of being burned by corporate governance issues, find the companies that appear to be doing things right. 
Kayne Anderson Rudnick portfolio manager and senior research analyst Hyung Kim recommends that investors be on the lookout for companies that have real competitive advantages due to strong brands, cost advantages, high switching costs for customers and intangible assets like strong brands. Don't be fooled by a high market share, a strong management team or great products alone.
"What we're looking for is strong qualities that allow the businesses to resist competitive forces and thereby produce high and sustainable profitability," Kim said.
There's no way to guarantee that you won't get burned by your investments, but don't be dumb and not do your due diligence.
"We're talking about risk mitigation," Holzmann said.