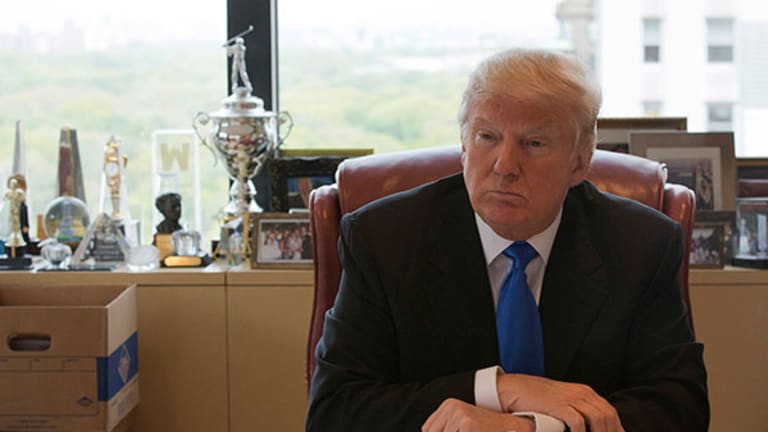 How the Mass Shooting in Orlando Could Affect U.S. Relations With Asia
The tragedy in Orlando could have implications far beyond the U.S. border if Donald Trump is elected president or his rhetoric is adopted by others.
The tragedy in Orlando could have implications far beyond the U.S. border if Donald Trump is elected president or his rhetoric is adopted by others.
The world empathizes with Americans mourning another senseless mass shooting.
But certain parts of the world, such as Asia, are also aware that this tragedy, and U.S. politicians' reactions to it, could affect their relationship with the United States.
Omar Mateen, the shooter in the Orlando, Fla., nightclub was Muslim and pledged allegiance to ISIS, the radical Islamist terror group, during the attack, which is being called an act of terrorism. In addition, he had been investigated by the FBI previously for potential links to ISIS.
Following the tragedy, Republican presidential candidate Donald Trump renewed his call for a ban on Muslim immigration, though Mateen was born in New York and held a U.S. passport. Trump then expanded the idea to include immigrants from any country with a history of terrorism.
He has said from the beginning of his campaign that he will build a wall along the U.S. border with Mexico border to keep out illegal immigrants from Latin America.
Although most Americans don't associate China with Islamic terrorism, the anti-foreigner mentality that is being cultivated means that anything not American is to be viewed with suspicion and avoided.
Trump's anti-foreigner comments resonate with a large segment of the American population.
A recent Washington Post-ABC poll found that 43% of American adults said that they support a "temporary ban on Muslims who are not U.S. citizens from entering the United States."
Trump has succeeded in tapping into many Americans' discontent with the whole economic and political system. He has opened the door for other politicians to use the same arguments to garner votes.
And it could only be a matter of time before Trump's campaign platform becomes mainstream. Then it will be easier for many of his ideas to become actual policy.
If Trump is elected president that could have a big impact on Asia because protectionism, which includes U.S.-China trade reform, is an important element of his foreign-policy proposals.
One of his favorite punching bags is China. Trump accuses China of stealing American jobs, breaking international trading rules, snooping on American companies and manipulating its currency to its own advantage.
His plan to "make America great again" seems to include starting a trade war with China and perhaps other parts of Asia through higher trade tariffs.
This could undermine global trade, which has been a key to Asia's economic growth. Supplying American consumers, as well as those in the rest of the world, with more stuff to buy has supercharged many Asian economies over the past few decades.
Global trade is vital for Hong Kong and Singapore, as well as for other countries in the region.
For Hong Kong, trade represented 439% of its gross domestic product in 2014, and trade accounted for 351% of Singapore's economic output the same year. Even Malaysia has a ratio of 138%.
All are much higher than the U.S trade-to-GDP ratio of 30%.
For Asian economies, this means that they need to start relying more on other, existing trading partners or develop new trading relationships. Because if Trump's anti-foreigner stance becomes reality, trade with the world's biggest market will slow down, and Asian economic growth will suffer.
There isn't much that can be done about this at the moment, but it is worth watching because the world can change pretty quickly.
Kim Iskyan is the founder of Truewealth Publishing, an independent investment research company based in Singapore. Click here to sign up to receive the Truewealth Asian Investment Daily in your inbox every day, for free.
This article is commentary by an independent contributor.