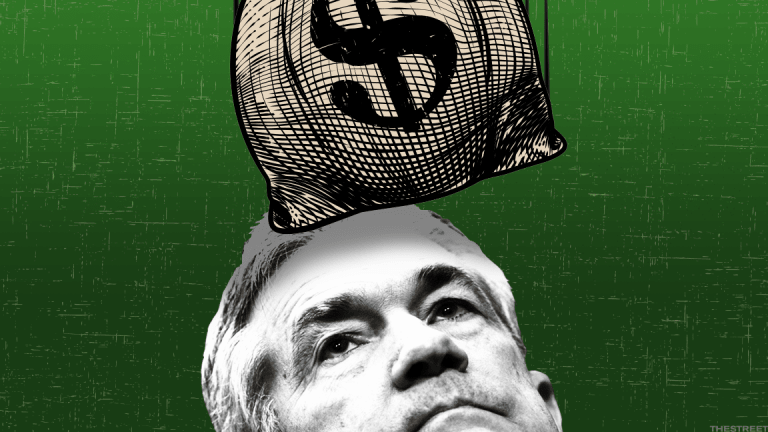 How the Fed's Jerome Powell Just Tanked the Dow Jones Industrial Average
The stock market reversed a good bit as the new Fed chairman Jerome Powell spoke with media. Here's why.
Boo inflation. 
The Dow Jones Industrial Average fell about 1% from its session highs on Wednesday as new Fed chairman Jerome Powell sounded a bit more hawkish than many investors expected during his first press conference. In particular, Powell said he and fellow FOMC members will be on "high alert" for inflation.
The Dow closed 44 points lower at 24,682.31.
Powell also talked down the market a bit.
"In some areas, asset prices are elevated relative to their historical norms," Powell said.
Couple these things with the Fed raising its growth expectations, investors read it as the potential for higher than expected interest rate increases. 
Now listen to this podcast where a former Federal Reserve advisor reacts to Jerome Powell's first meeting: 
Watch more below.