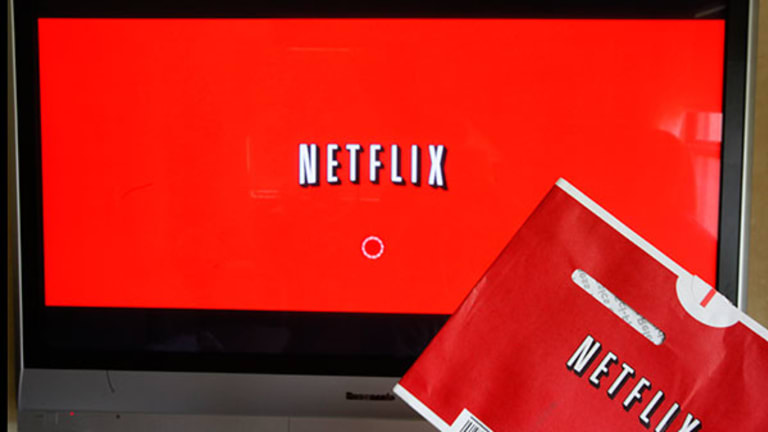 How Streaming King Netflix Deceived Both Regulators and Consumers
The company admitted that it has been secretly slowing its videos to customers, and wireless carriers were taking the heat.
A story line that has been playing out for years in the telecommunications industry came to a dramatic conclusion last week when Netflix (NFLX) - Get Netflix Inc. Report said that it has been secretly slowing its video streaming to customers, even as some had blamed wireless carriers such as AT&T and Verizon for the poor quality of the programs.
Who can even count the number of times they called their Internet service providers to complain when a "House of Cards" episode was interrupted by "buffering?"
To make matters worse, the company actually invested resources into mobilizing its legions of customers to take their frustrations out on Verizon, going so far as to post error messages saying things like, "the Verizon network is crowded right now."
Netflix said that it wanted to "protect consumers from exceeding mobile data caps" that add costs and turns off customers.
But that doesn't explain the company's secrecy or why it blamed Internet service providers (ISPs) like Verizon for the slower video streaming. The truth may actually involve a more cynical calculation centering on a complex but high-stakes regulatory process in Washington, where Netflix essentially needed to convince policymakers that it was the victim of abusive practices by ISPs.
The debate centered around an arcane but controversial policy known as net neutrality, the principle that all content flow across the Internet without being throttled, blocked or degraded.
Netflix has been a staunch backer of net neutrality and has spent the past few years lobbying the Federal Communications Commission to enact rules that would ensure that the principle of net neutrality is enshrined in existing government regulations that were designed for the Ma Bell telephone monopoly. Not surprisingly, Netflix was joined by other content providers such as Amazon, Apple and Google, whose executives have essentially warned that ISPs would, if allowed, create an Internet system of winners and losers in which premium access would go to those who could pay for it.
Net neutrality has become a rallying cry for the grassroots political activists who make up the so-called Netroots community, and in principle, it is hard to argue with the goals. The problem, however, is that companies such as Netflix seem less committed to a democratic principle than it is to protecting its bottom line, even if that means it has to push off its own costs on others.
In delivering content, Netflix uses much more data than other content providers, thereby accounting for huge traffic and congestion at critical times of the day when many people are online and watching videos.
One solution is that Netflix can cut side deals with ISPs to ensure that their movies are delivered without delays or interruption. In fact, Comcast, a cable and broadband provider, reached a deal with Netflix in 2014 that required Netflix to pay Comcast for faster and more reliable access to Comcast's subscribers. Most other ISPs have also reached similar content delivery agreements. Of course, this is one manifestation of the creation of "winners" that Netflix and others say they fear.
Netflix, a company with a valuation of more than $40 billion, has made no secret of its displeasure with paying such costs.
Netflix went to the FCC and lobbied for the adoption of net neutrality rules that would impose restrictions on the ability of ISPs to charge for, say, paid, priority services, and would limit what providers could charge to deliver Netflix content -- despite its incredible volume -- to consumers.
Netflix's net neutrality argument won the day at the FCC, which adopted net neutrality rules last year through its Open Internet Order.
But the debate over net neutrality is hardly over. The U.S. Court of Appeals' District of Columbia Circuit is deliberating on a lawsuit filed by the U.S. Telecom Association challenging the FCC's authority to enforce net neutrality regulations.
It is anyone's guess how the court will ultimately rule. But for the sake of American consumers, the court would be wise to consider the troubling new evidence that has surfaced as a result of Netflix's admission.
That evidence demonstrates not only that Netflix created a straw man with the intent of convincing the FCC to impose new regulations on its competitors but also that net neutrality regulations may have been based largely on flawed evidence.
This article is commentary by an independent contributor. At the time of publication, the author held no positions in the stocks mentioned.
Follow John Burnett on Facebook,Twitter and YouTube.