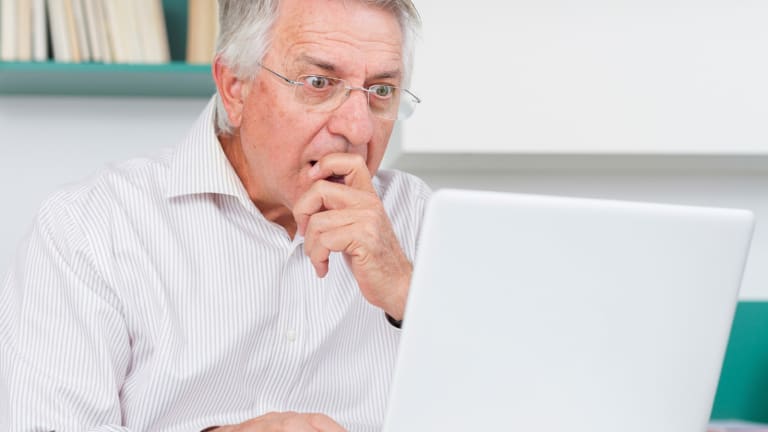 How Seniors Are Creatively Growing Their Retirement Incomes in the Gig Economy
There is life after Maggie's Farm, as retired Baby Boomer retirees reinvent themselves.
When is a senior's income no longer "fixed?" When that senior discovers the gig economy that allows for making money when that senior wants an influx of cash, maybe to cover holiday expenses, to pay unexpected dental bills or just simply to have a good time.
In that last regard Carolyn Bryner, a retired nurse in Hendersonville, Tenn., not long ago picked up the tab for an eight-day family Caribbean cruise in the pricey winter season. "I just worked a little harder and longer," said Bryner who - for three and one-half years - has used an app called VarageSale to sell household goods, mainly antiques, that she and her husband collect on picking trips across the Midwest. "I have 540 items up for sale right now," said Bryner, who said her merchandise is priced from about $2 to $200. "I put in 30 hours a week, sometimes less. I am not trying to get rich. I have beautiful stuff, and I want to help people have the same things at a price we all can afford."
As for eBay, no thanks, said Bryner, because she doesn't want to ship. With VarageSale - which lets her post her sale items - she sells only to in-person buyers. "A lot have become my friends," she added.
She is not alone. Seniors are redefining retirement, by dipping into the gig economy of less structured work. Some are making money in Uber and Airbnb - just as you would expect - and others are finding good-paying seasonal work at companies like Amazon (which is hiring 100,000 employees for this year's holidays). Some are growing their retirement income -- quite literally. 
Many others are also following the traditional advice to build on the skills they acquired over a lifetime. So retired accountants pick up cash in tax season doing returns, retired lawyers help busy firms by handling overflow filings and retired school teachers pick up cash as substitutes. Still others earn steady money working as freelance handymen. 
But this is 2015 and old molds are made to be shattered. And so they are, as many seniors - like Bryner in Tennessee - are supplementing their fixed income in ways that will surprise.

Consider Phil Hunt, a government contractor with significant expertise in aeronautics (a specialty is morphing aircraft, that is, airships that change shape). He faced a different kind of problem when he retired, after a career in the military and also U.S. consulting firms. His work requires a security clearance, and it is just very difficult for an independent contractor to get and retain that. So he allied with MBO Partners, a network of independent contractors that provides help with security clearances, accounting, insurance and other details Hunt did not want to handle.
The upshot: at 66, he continues to work on projects that capture his imagination ("I work for fun," he says). He finds his own assignments, but MBO takes on the details that need to be handled to let him continue working in his highly specialized field.
Richard Pawlowski, a retired architect, did a third thing: he pioneered bike billboards in the U.S. He started by making his own billboards - which run perhaps $250 to $800, he said - and riding them around town (at fees up to $350/day). He said he personally no longer makes them ,but that is because he has created yet another business: "I stopped making them to focus more on connecting ad agencies and advertisers to people who have the actual bike billboard units themselves," he said. "One of our affiliates recently got a $100,000 - 16 city advertising contract for Cricket Wireless."
Pawlowski also has published a book, How to Make Money with Your Bike. Its aim is to teach the how to of making a little cash by creating and displaying bike billboards.

Bottomline: retiring may mean no more punching the clock on a predictable 9 to 5 shift - but it also may mean reinventing one's work life so that it is more fun, maybe more lucrative, and often more satisfying, That's what retirees who have plunged into reinvention insist.
Listen to 64 year-old Lee Andersen, a retired Social Security disability lawyer ("I never liked being an attorney") who, in retirement, became publisher and editor of Dallas Senior magazine. Said Andersen: "What I love about this is everything. I am self directed, I am involved in the community and yet am productive in a creative way."
This article is commentary by an independent contributor. At the time of publication, the author held TK positions in the stocks mentioned.