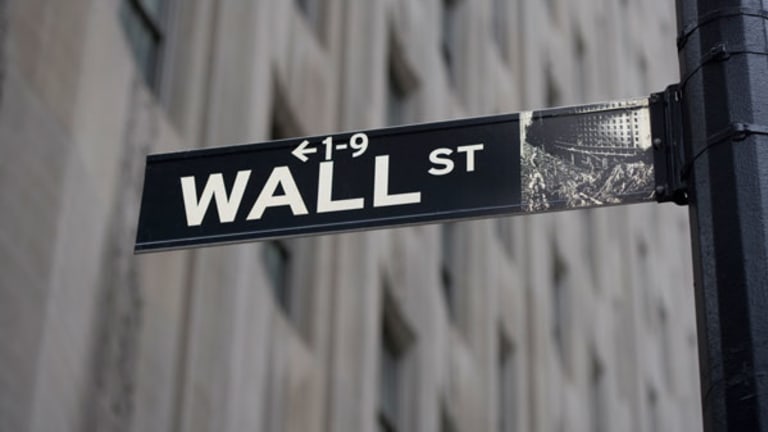 How Quality and Momentum ETFs Can Enhance Your Growth Portfolio
Smart beta ETFs continue to push the bar to new heights with these innovative strategies.
NEW YORK (FMD Capital Management) -- As we near the end of the year, I have been reflecting on all of the interesting new exchange-traded funds that have been released in 2013. It seems that ETF providers are focusing their efforts on innovative strategies designed to combat rising interest rates, capitalize on currency fluctuations, and enhance equity returns. This likely reflects an industry view that the market is saturated with stodgy market cap weighted indexes and thus creative alternatives must be constructed to capture additional assets.
Data compiled by Index Universe shows that this year we have seen over 140 new ETFs introduced to the U.S. market. The top 10 new ETFs that have gathered the most assets include a wide array of domestic and international strategies. However, two funds that caught my eye are focused on stock selection using fundamental and momentum scores that may enhance your returns over time. Both ETFs offer attractive qualities as diversified core positions, but selecting the right one will likely depend on your unique investing style.
The iShares MSCI USA Quality Factor ETF (QUAL) - Get iShares Edge MSCI USA Quality Factor ETF Report is designed to select large- and mid-cap stocks that are focused on the following three categories: high return on equity, stable year-over-year earnings growth and low financial leverage. The end result is a portfolio of approximately 124 holdings that have the highest scores in these fundamental categories. Each stock within the index is weighted according to a multiple of its quality score and market cap which lends itself to the largest stocks getting the largest allocations.
One of the biggest advantages of this strategy is the inclusion of a subset of companies with strong balance sheet characteristics. Right now this ETF has overweight exposure to technology, consumer discretionary, and healthcare sectors which make up over 70% of the underlying holdings. Each quarter the index is rebalanced and adjusted to include the stocks with the highest scores. In addition, QUAL has a very reasonable expense ratio of just 0.15% which is one of the lowest internal fees I have seen for a fundamental index.
When compared with a passive index such as the iShares Dow Jones U.S. ETF (IYY) - Get iShares Dow Jones U.S. ETF Report over the last five months, you can see a clear advantage in performance from QUAL.
Admittedly, this is a short time frame to judge performance and we will need to monitor additional data points in the future to determine if this alpha strategy continues to add value. However, I think that the initial asset flows of over $180 million in less than six months show that there is a great deal of demand for this fundamental style of investing.

Another strategy that bears close scrutiny is the iShares MSCI USA Momentum Factor ETF (MTUM) - Get iShares Edge MSCI USA Momentum Factor ETF Report. This fund is designed to choose a subset of stocks that have the highest excess returns over the last six- and 12-month time frames. Each stock in the index is assigned a momentum score based on this analysis and then weighted according to market cap, similar to QUAL.
The benefit of MTUM is that it is specifically targeting stocks with positive price trends which it hopes will outperform over time. It will more than likely have exposure to stocks with higher volatility and beta in a fast moving market. I view this ETF as a vehicle for traders who want to capitalize on names with high growth potential as opposed to a high value proposition.
One interesting thing to note is that inclusion in one strategy does not exclude a stock from the other. A look at the top 10 holdings in QUAL and MTUM shows that they both have large positions in Google (GOOG) - Get Alphabet Inc. Class C Report and Johnson and Johnson (JNJ) - Get Johnson & Johnson (JNJ) Report. These are two examples of companies with strong balance sheets that are demonstrating price leadership in their respective sectors. Both stocks have had stellar performance in 2013.
How to Incorporate These ETFs In Your Portfolio
Despite the fact that both of these ETFs are new to market, they have picked up a great deal of assets in a short period of time. In addition, their underling holdings and strategies make them ideal candidates for enhancing your returns above that of an unimaginative large-cap ETF such as the SPDR S&P 500 ETF (SPY) - Get SPDR S&P 500 ETF Trust Report.
I believe that QUAL represents an excellent option for more conservative investors that are looking to invest in high quality companies with strong balance sheets. On the other hand, MTUM can be implemented with more of a tactical mentality to access stocks with the strongest recent price trends.
My final word of warning is that with the market on its highs, this may not represent the most optimal entry point for either position unless you are looking to replace an existing core holding in your portfolio. I would prefer to purchase these ETFs on at least a modest pullback to enhance your odds of a successful long-term investment. In addition, I always recommend setting a sell discipline on every new position to define your downside risk.
At the time of publication the author had no position in any of the stocks mentioned.
This article was written by an independent contributor, separate from TheStreet's regular news coverage.