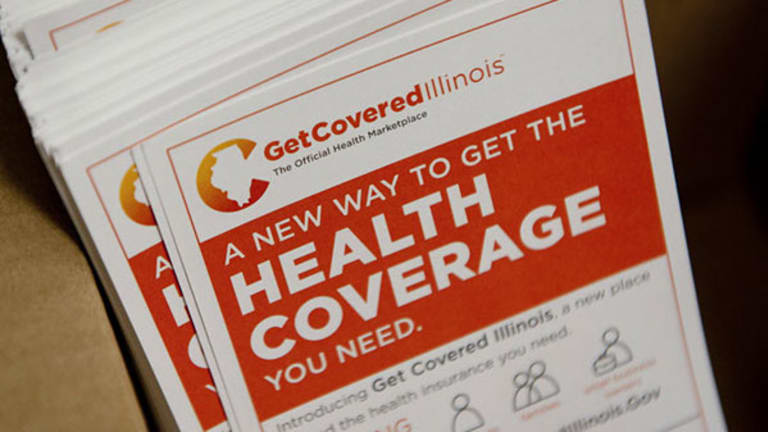 How Obamacare Can Make Health Care Cheaper and Better
The change to payments based on value should transform health care in the U.S.
The change to payments based on value should transform health care in the U.S.
NEW YORK (TheStreet) -- Health care in the United States has begun a transformation to a value-based system from a fee-for-service approach.
That change has been assured by the Supreme Court's ruling in June in King v. Burwell, the lawsuit against President Barack Obama's Affordable Care Act.
Pundits focused on the partisan dynamics behind the court case and the "spirit of the law" espoused by Chief Justice Roberts versus "letter of the law" as viewed by Justice Antonin Scalia. But the big news is that the Republican campaign to repeal Obamacare is now likely to be too late to stop the impact the law will have -- namely, that a value-based system will make the U.S. a healthier country.
A Republican president would be needed to make another attempt to dismantle Obamacare. Meanwhile, Obama will leave office with a legacy of fundamentally changing health care in America.
The creation of Accountable Care Organizations and signals from the Centers for Medicare and Medicaid Services together put the U.S. health care system on a path toward value-based reimbursements. CMS has said that it wants 30% of payments for traditional Medicare benefits to be tied to alternative-payment models such as accountable-care organizations by the end of 2016. The Obama administration also has set a goal of hitting 50% of all payments being under value-based reimbursement schemes by the end of 2018.
Those are bold goals that will likely shake up the industry. A value-based payment system should gain enough momentum and support from consumers that it will be very difficult to stop.
Since the ACA's passage in Congress, 17 million to 20 million Americans newly received health insurance as of April 2014, according to the White House. That shows the widespread effect of Obamacare as well as populist support for the controversial program. The new health-insurance products available on the exchanges are skewed to high-deductible plans which motivate consumers to better understand the costs and quality of their health care.
More motivated consumers who have better information on health care are likely to push for greater value.
With a fee-for-service method of reimbursements, doctors and hospitals are paid for more visits and procedures. Simple economics and the inherent financial incentives cause doctors and hospitals to fill their schedules and their hospital beds. That perversely creates an industry driven by supply, not by demand. We have underinvested in health care programs that keep people healthier, more stable in their chronic diseases and less likely to need expensive emergency care.
With value-based reimbursements, doctors and hospitals get paid for outcomes and for lowering the total cost of care. That could be accomplished through such methods as pay for performance, shared savings, bundled payments and taking full or partial financial responsibility for a person's health care, a concept known as "capitation."
The experience of capitated provider groups such as Healthcare Partners and Heritage suggests that they can lower the cost of care by 20%-30% with better outcomes. That is largely achieved through helping people with chronic conditions such as diabetes and heart defects better manage their diseases and avoid costly complications such as foot amputations and heart attacks.
The Republicans plan to disparage Obamacare in the presidential elections, but the move to a value-based health care system drive should be something Republicans favor, because with lower health care costs, enormous financial resources would be freed up for more productive uses in our economy.
In the U.S., 18% of the gross domestic product goes toward health care, and possibly one-third of that -- about $1 trillion per year -- is wasted, according to a December 2012 article from the journal Health Affairs. A value-based industry would eliminate that waste as prices decline and quality improves. A reduction in health care spending would be like a large tax cut and would spur economic growth.
Republicans and Democrats alike should embrace the new trajectory in health care, and Americans should demand greater value, transparency and accessibility. It's time for entrepreneurs step up to innovate and disrupt the industry, which is already happening. I don't think the tide can be reversed. 
This article is commentary by an independent contributor.