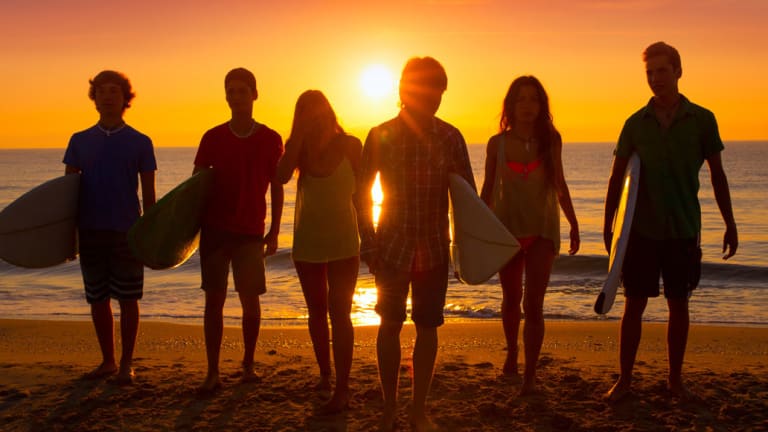 How Millennials Invest: Seek Gains as Well as Greater 'Impact'
Millennials are seeking big gains from their investments but also increasingly want the firms and products in which they invest to be socially conscious.
NEW YORK (TheStreet) -- When it comes to investing, Millennials are just like us -- in some ways.
In the U.S., Millennials, individuals born between 1980 and 2000, number 80 million. Much of this generation's members had their formative years around the turn of millennium and experienced unprecedented, rapid globalization, technological innovation and enhanced communication.
Such exposure has influenced their approach to investing. Millennials want to earn big money but remain globally conscious. They are more likely than other generations to invest in enterprises that are sustainable or have a social impact. This interest in so-called impact investments stems from a range of factors. These include: 
Rapidly changing global markets
Political and economic turmoil
Ongoing concerns with the environment
Technological advancement
The Internet boom and rise of social media
The growth of the mobile communication market
Millennials now have unprecedented access to information about the world, including its problems and injustices. They understand that business operates within a larger framework and can be a force for positive change. They recognize that some of the best companies are working toward noble goals such as eradicating poverty and funding medical research -- while also generating profits. Millennials are more willing than previous generations to take a chance on such investments.
More than two in three Millennials believe that their investment decisions can express their social, political or environmental values, according to the 2015 Millennial Impact Report from Indianapolis, Ind.-based Achieve, a creative firm (this is the fifth annual edition of the study). More than seven in 10 say that it is possible to achieve market rate returns by investing in companies based on their social or environmental impact.
"As an economy, we're past the point of either-or, revenues or philanthropy, making money or making good," said Courtney Hull, a 31-year-old investor. "Through the globalization of markets and supply chains, our economies and planetary ecosystems are now vastly intertwined."
Millennials are less tied to traditional investment objectives and models. About one in two high net-worth Millennials fear that they will lose money by investing in traditional equity models. This underscores the seriousness of their approach to impact investment.

According to a study by the consultancy Accenture, Millennials will inherit $30 trillion in financial and non-financial assets from baby boomers in North America, according to some estimates. The wealth transfer will reach a peak between 2031 and 2045 in the United States when 10% of total wealth will change hands every five years. This will increase the amount of capital for impact investing.
The following trends will nurture the impact investment market. 
Financial advisors will broaden their knowledge about impact investing. This will occur largely to meet increasing demand. But as financial advisors learn more, they will also be able to boost wider awareness about impact investment products.
The tools for measuring the success of investments will continue to improve. This will allow advisors and consumers to identify investment opportunities. This may lead to impact investments becoming mainstream one day.
Information about impact investments will become more widely accessible. Millennials will find it easier to identify investment opportunities and see results faster.
The end result of these trends will not only benefit individuals' pocket books but, hopefully, a greater good.
This article is commentary by an independent contributor. At the time of publication, the author held no positions in the stocks mentioned.