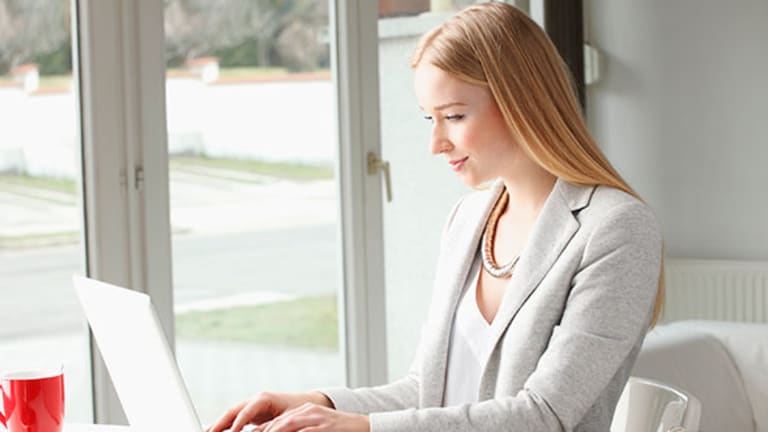 Publish date:
How Millennial Entrepreneurs Are Learning About Retirement Plans for Their Businesses
While there are many online tools available, many Millennials prefer working with a skilled financial advisor.
While there are many online tools available, many Millennials prefer working with a skilled financial advisor.
If you too are a financial advisor/planner, CPA or estate attorney, then successfully engaging with Millennial business owners may represent a large part of the future of your practice. That can be challenging. 
There are more products to service business needs than ever, many of them online. That's ramped up the competition for clients.
But Millennials embrace different approaches. Some prefer working via traditional relationships with advisors and other financial professionals. They value the individual attention and personalized attention that a skilled advisor can offer. 
For financial professionals, it's important to be attuned to trends and specific client needs. That can lead to a long, productive relationship. 
Below you'll find three Millennial business owners who opted for different ways of handling their retirement planning and related benefits. Their stories demonstrate the options available and Millennials' flexible attitudes toward ensuring that their organizations receive the right services. 
Tinsel & Twine: A Hybrid Approach
Erica Taylor Haskins a 32-year-old partner at Tinsel & Twine, said that her company's understanding of retirement and other investment products was based on online research and speaking with friends and family. Tinsel & Twine is a Brooklyn-based, Event Planning/Design Studio. "As with most topics related to the business, our understanding of 401K and profit sharing options has been largely self-taught," Haskins said. "The information around this has been collected through online research (especially platforms targeting women like LearnVest), talking to various financial and business advisors (many of whom we met while working through the Goldman Sachs 10,000 Small Businesses program), comparing package structures to what friends at traditional agencies have, and even talking to our parents."
Learning from friends and family is a traditional approach; however, websites like LearnVest.com are newer tools that many Millennials embrace. LearnVest is an online financial planning resource in which a business owner is matched with a designated financial planner who is available via email 24/7. It also offers business owners and individuals various financial planning software, tools classes and articles.
American Bench Craft: Working With an Advisor
Chris Angelini, the 29-year-old owner of American Bench Craft, opted for a traditional approach. He works with a financial planner on retirement planning because he says that he "doesn't have time to figure out all that stuff myself while running my business." Angelini said that he chose "a small-timer" for his financial planner. The Reading, Mass.-based company produces high-quality, hand-crafted wallets, belts and other leather goods.
Angelini worked in a law firm that focused on trust and estate work while paying his way through college. He used that experience to choose a financial professional that was right for him.
He said that it's important to consult a "conservative accountant you can trust, and not one that knows or is in cahoots with your financial planner. They can give you a pretty good indication if a financial planner is making decisions in your best interest or what rakes in the highest fees for them."
BostInno: One Company Leads to Another
In true Millennial fashion, 31-year-old entrepreneur Chase Garbarino was so frustrated by the task of finding a good financial professional, not to mention a good bank, a startup-friendly lawyer, a CRM tool and more for his first company, BostInno, that he started another company to streamline this process, VentureApp.
Of the BostInno start-up, Garbarino said that he would have liked to spend some of the time he needed researching financial professionals on improving his product and growing his business. BostInno is an online media organization that covers business and other news. "I was 2 years out of college and I didn't know much about the vendors I needed to run a business, I just knew that I wanted to grow the business successfully."
Garbarino's second company, VentureApp, focuses on boosting efficiency in the researching, vetting and connecting process. "We're working on helping founders to immediately know whether they need a solution like a 401k based on data from other startups of their size and stage, and based on that data, let us connect them with the best provider, when they need it, so they can move on to the next order of business."
Joseph Carpenito of MyPlan2Day.com and Raymond James is not affiliated with and does not endorse, authorize or sponsor any of the listed websites or their respective sponsors. Raymond James is not responsible for the content of any website or the collection or use of information regarding any website's users and/or members. Any opinions are those of Joseph Carpenito and not necessarily those of Raymond James. Raymond James is not affiliated with and does not endorse the opinions or services of TheStreet.com or any of the business owners or companies mentioned in this article. The foregoing information has been obtained from sources considered to be reliable, but we do not guarantee that it is accurate or complete and is not intended as a solicitation for any investments. Raymond James Financial Services, Inc. Member FINRA/SIPC. 301 Yamato Rd. Ste. 3160 Boca Raton, FL 33431. 561.241.6616.