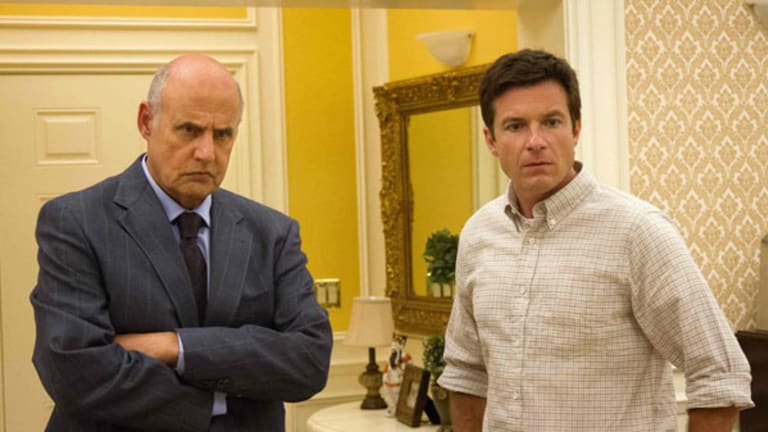 How Many People Actually Watch Netflix Originals?
For some reason, Reed Hastings prefers imprecision over specifics regarding Netflix original programming viewership.
NEW YORK (TheStreet) -- I hear -- directly and indirectly -- from a considerable number of people that "good" journalism "died" a long time ago. I disagree. It's more about an epidemic we're dealing with: A shortage of good journalists.
Nothing illustrates this deficit better than coverage -- across spaces -- of
Netflix
(NFLX) - Get Netflix, Inc. Report
.
CNBC's
Julia Boorstin -- thankfully, though all for naught -- bucked that trend on Wednesday in her exclusive interview with Reed Hastings. I urge you watch the video, embedded just down the page. However, by and large, Hastings receives a free pass.
Even when journalists question Netflix strategy, they miss. Consider a recent
piece that tackles the type of sideshow argument Hastings prefers you focus on -- the merits of allowing viewers to consume Netflix originals in a binge. Such an irrelevant topic. Yet the article glosses over something that actually matters vis-a-vis "Arrested Development":
A ratings bust when it originally aired, Arrested roared back to life on Netflix with a strong debut according to network intelligence firm Procera . . . It's estimated that twice as many people streamed an episode over the weekend as watched Netflix's House of Cards when it debuted in February. But even if viewership is strong, the larger issue for Netflix is that the moment has already come and gone.
Also see: Netflix News So Absurd I Couldn't Make It Up >>
And then you have the article
Forbes
sourced from
:
'Arrested Development' A Streaming Success For Netflix
. I respect the guys at both
Mashable
and
Forbes
, but that's simply shoddy journalism. Period.
No other television network -- and this is what Netflix tells us it is -- can get away with airing original programming only to repeatedly answer questions about viewership with the imprecision of a high school student at a science fair and the slipperiness of a lot full of slicked-back used car salesmen.
What was Julia Boorstin supposed to do? Start yelling at Hastings? Refuse to continue the interview until he provided actual metrics? I don't expect that. She's in a different position than I am. Given the context of the situation, she did what she could. Plus, none of us know the ground rules Netflix set up -- presuming it did (because maybe it didn't) -- that may have prevented her from being more aggressive. It would not surprise me if Hastings made it clear pre-interview that he would not go to particular places.
But that's neither here nor there. Hats off to Boorstin and thumbs down to practically every other media member and Wall Street analyst who has ever uttered the word "Netflix." It's their fault that journalism sits in the state that it is. They refuse to push, to dig, to talk to people, to ask the tough questions -- repeatedly -- until they get an answer.
Doing that is doing your freaking job. It's not being pushy, impatient or disrespectful. It's ingredient No. 1 in good journalism.
In one breath, Netflix touts the unprecedented hype ahead of "Arrested Development." Hastings tells us it was
huge
and surpassed the company's expectations. Yet, he provides a lame excuse for not getting into specifics ...
Also see: Citi Bike Arrives, Skids Amid Controversy >>
The CEO says Netflix is not like linear television that forces viewers to watch programs at predetermined time. Netflix is all about choice and consumer control. The guy wants his cake and a meal; most of the media gives it to him, rather than smashing the pie in his face.
Obviously, if "Arrested Development" lived up to the hype, Hastings would use more than adjectives and grand, yet pathetically vague statements to tell us about it. I mean, for goodness sake, just provide numbers for episode one. Or, do you mean to tell me that, amidst all of this hype, all those folks on the edges of their seats waiting for the return of a failed program decided to wait a few weeks before kicking off their binge?
That's tantamount to
Disney
(DIS) - Get Walt Disney Company Report
,
News Corp
(NWSA) - Get News Corporation Class A Report
,
Time Warner
(TWX)
or
CBS
(CBS) - Get CBS Corporation Class B Report
withholding ratings (even though it's not logistically possible for them to do this) of a major sporting event such as the Super Bowl because they're focused on how many people DVR'd it to watch later.
Reed!
You mean to tell me that all of these "Arrested Development" fanatics did not want to be prepared to at least dish about the first return episode around the BBQ on Monday or at the water cooler Tuesday morning? What a load of crap. Yet, the broad media not only swallows it like tapioca, it writes empty headlines such as
Arrested Development is a streaming success!
Based on what? Percentages mean absolutely nothing without raw numbers.
And, if those raw numbers that view Arrested Development over the weekend are not in the millions, Netflix got its head handed to it. But even if it was a "smashing success," Netflix is still in disarray.
The cost to carry original programming and the price Netflix charges users to watch it (not to mention the fact that it truly owns nothing, not even its originals) renders the strategy next to impossible. It cannot succeed without something extraordinary taking place.
For more on this, read the article that complements this one today on
TheStreet
Netflix Is Nothing Like HBO
.
--
Written by Rocco Pendola in Santa Monica, Calif.
Rocco Pendola is
TheStreet's
Director of Social Media. Pendola's daily contributions to
TheStreet
frequently appear on
CNBC
and at various top online properties, such as
Forbes
.