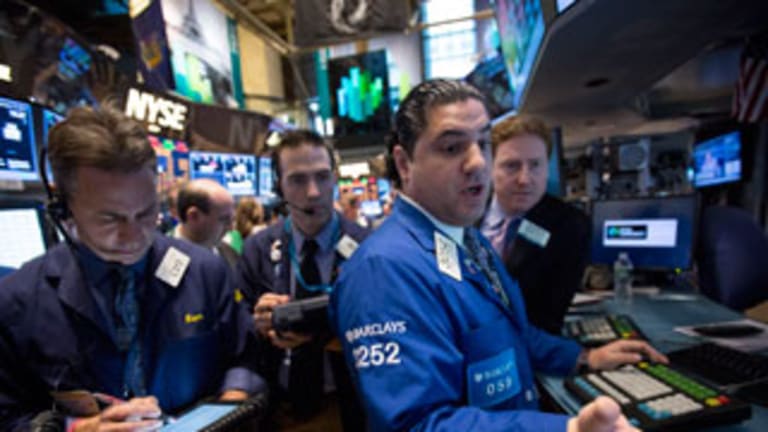 How Low Can It Go? Market Drops for Fourth Day on Strong Volume
A bounce is near.
NEW YORK (TheStreet) -- The stock market selloff continued on Wednesday, the fourth straight day of declines.
Since the all-time bubble highs of Dec. 29, 2014, the S&P 500 is down nearly 4%. The DJIA is down nearly 4%, the Nasdaq is lower by 3.5% and the Russell 2000 is down 3.4%.
On Wednesday, the DJIA lost over 300 points before recovering and finishing with a loss of 186.59 to close at 17,427. The S&P 500 was lower by 11.76 points to close at 2,011. The Nasdaq lost 22.18 to finish at 4,639.32 and the Russell 2000 was lower by 3.58 points to close at 1,177.06.
It appears another bounce higher is in order in the next day or so, but it would only be of short term. 
The S&P 500 Trust Series ETF (SPY) - Get Report volume was again on the high side, trading nearly 200 million shares once again.
The retail sales number that came out on Wednesday morning missed estimates. This appears to be another sign of a "growth slowing" indicator for the economy.
Traders and investors alike need to view this bull market cautiously. The many negative divergent indicators that have been prevalent for months when the stock market was setting new all-time highs now seem to be taking hold.
Be opportunistic. The market selloff appears to be getting closer to a bottom but not is quite there.