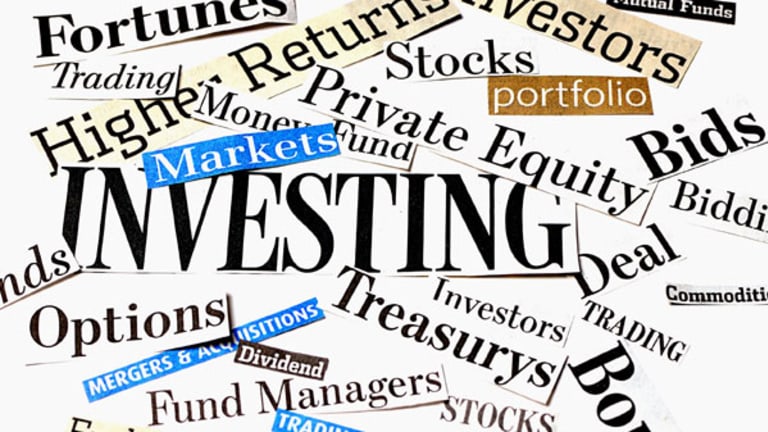 How Low Bond Yields Hurt Consumers, Savers Paying for 'Debt Bubble'
Some say bonds are in a bubble, I disagree. We are in a debt bubble as low yields continue to hurt consumers' wallets and savers savings.
Some say bonds are in a bubble, I disagree. We are in a debt bubble as low yields continue to hurt consumers' wallets and savers savings.
NEW YORK (TheStreet) -- Treasury bond yields plummeting to levels not seen since 2012 are prompting some analysts to declare bonds are in a bubble. I disagree!
Throughout the financial crisis and during its recovery, global debt increased dramatically in what I call a "debt bubble."
On July 5, 2012, as the yield on the 30-year bond was approaching its record low at 2.45% I wrote, "U.S. Treasury Yields Are Not in a Bubble" Then on July 18 I wrote, "Low Yields Don't Make a Bond Bubble" and the record low yield followed on July 26.
Take a look at the graph shown in the July 18, 2012, post as its shows a bond bubble occurred in the early-1980's when we had double-digit yields. Yields can rise indefinitely but can never go below zero percent.
A major reason for the 2014 bond market rally is that U.S. yields are above other countries' yields. For example, the Treasury 10-year yield closed Thursday at 2.34% with the German 10-year yield at 0.87%.
My focus today is the yield on the U.S. 30-year bond which traded as low as 3.06% on Thursday.
Let's look at the daily graph of the yield on the 30-year Treasury bond.
Courtesy of MetaStock Xenith

The record low for the 30-year Treasury bond (3.09%) at 2.45% is shown at the lower left corner of the chart. The rise in yield reached its 200-day SMA at 2.97% on August 16, 2012. This moving average (shown in green) was a magnet until May 3, 2013, when a rising trend in yields began. The high yield was 4.00% on December 30, 2013. The yield has been trending lower since then with the 200-day SMA now at 3.55%.
Investors need to remember that when yields fall, bond prices move higher and you can trade the bond just like a stock using the iShares 20+ Year Treasury Bond ETF (TLT) - Get Report ($118.97) shown in the weekly graph below.
Courtesy of MetaStock Xenith
The weekly chart for the bond ETF is positive but overbought with its five-week modified moving average at $115.95 and its 200-week simple moving average at $110.98. The 12x3x3 weekly slow stochastic is 85.38 well above the overbought threshold at 80.00.
The green line is the 200-week SMA which is trending higher and represents the long-term "reversion to the mean". When yields decline bond prices rise and this ETF is up 17% year to date out-performing the S&P 500 with its gain of 8%.
A quarterly value level lags at $101.02 with annual pivots at $116.12 and $114.99 and semiannual risky level at $119.40 vs. this week's high at $119.37. Investors can thus lock in this 17% gain now!
The Federal Reserve pushed the federal funds rate to 0% to 0.25% in mid-December 2008, which helped Wall Street, but left Main Street high and dry.
Savers are getting next to 0% on money market funds, bank CDs and savings accounts which reduces consumer spending. Savors will not move money into the stock market.
Small businesses that had lines of credit at 5.25% in 2012, have seen these rates rise to 9.25%.
Consumers have been solicited to use credit cards at teaser rates at 0% for a year or so, but the rates on these balances increase to as high as 24.9% once the grace period ends.
The bottom line is that Main Street is still paying for the "debt bubble" formed during the financial crisis.
At the time of publication the author held no positions in any of the stocks mentioned.
This article represents the opinion of a contributor and not necessarily that of TheStreet or its editorial staff.