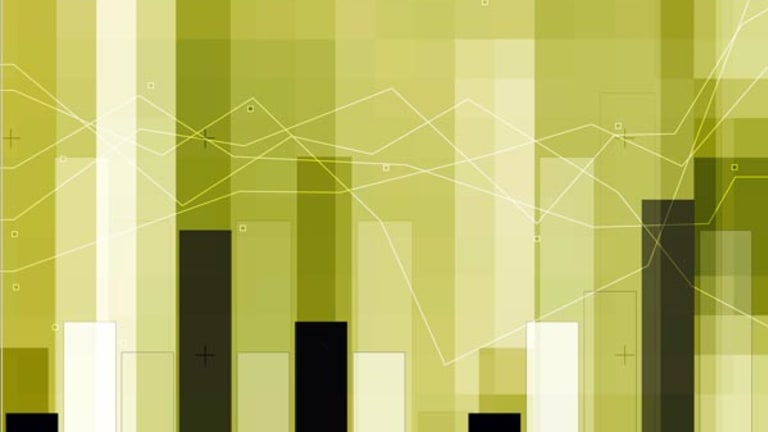 How High Will Silver Prices Go in 2011?
Silver prices are up 11% for the year, how much juice is left?
(Silver prices poll updated with additional executive price targets.)
NEW YORK (
) --
was the hot metal in 2010 but
has grabbed the early lead in the race to be 2011's precious metal winner.
As gold prices struggle to hold new highs, silver prices are on a tear, reaching 31-year highs and up 31% already this year, but these levels are still a far cry from their $50 record.
Silver hit an all-time high of $50 an ounce in 1980 after the famous (or infamous) Hunt brothers bought the metal aggressively for 7 years; at one time owning more than 200 million ounces of silver.
The silver bubble burst soon thereafter, shedding 50% of its value almost immediately, and over the last 30 years the metal has traded as low as $4.
The appeal of silver is three-fold. Often called the "poor man's gold," silver performs the role of a hard asset -- a form of money that retains more value than paper currencies. Silver, like gold, is also a safe-haven asset. There's been a lot of safe-haven headlines of late with the explosion of violence in the Middle East, rising food prices, riots, inflation, conflict between North and South Korea, a nuclear disaster in Japan and high unemployment.
Vote: Where will gold prices finish in 2011?
Silver is also an industrial metal, with about 60% of its usage coming from the sector, which makes the metal a good play on a global economic recovery. Experts say, however, that industrial demand will not likely be as big of a support to higher silver prices in 2011 as it was in 2010, forcing investment demand to pick up the slack,
So far, no problem. The
iShares Silver Trust
(SLV)
has added more than 280 tons so far in 2011 as traders jumped in. There have also been rumors that Asian buyers were gobbling up shares of the SLV in order to take physical delivery, which they have to do in 50,000 share lots.
Backwardation in the futures market, where the spot month price is higher than the future months, points to a supply crunch and has been a green light for some traders that silver is headed higher.
David Morgan, founder of Silver-Investor.com, says he could see silver prices as high as $45 in 2011 "and if things get really crazy we could go beyond that."
Anthony Neglia, president of Tower Trading, sees $50 in the second quarter, but will be forced to revise his target if silver slips past $38 an ounce.
Phil Streible, senior market strategist at Lind-Waldock, is a bit more conservative saying the $42 is a near term top.
"It's
just not going to be in one shot ... unless some significant supply and demand structure changes ... I think we chop our way up there," he says.
Bob Archer, president and chief executive officer of
Great Panther Silver
(GPR)
, told
TheStreet
that he expects silver prices could crest $40 this in 2011.
"Silver is, for the first time in a long time, starting to get in the mainstream of investor awareness," said Archer.
"Silver is a tiny, tiny market. The more money that flows into a tiny market, the more the price shoots up."
Keith Neumeyer, CEO of
First Majestic Silver
(AG)
, says "as we become more reliant as a human race on technology we become more reliant on silver." Neumeyer thinks silver will hit $50 in 2011 and $100 over the long term.
Philip Klapwijk, executive chairman of GFMS, thinks $50 is a realistic price target for 2011.
But the fun stops there. "One would expect to see fairly significant profit taking at $50 an ounce," says Klapwijk, "because I do think that is a target for ... early investments in the metal. That could lead to a lot of volatility."
The experts, traders and CEOs have weighed in and now we want to know what you think:
--
Written by Alix Steel in New York.
>To contact the writer of this article, click here:
Alix Steel
.
>To follow the writer on Twitter, go to
.
>To submit a news tip, send an email to:
.
Disclosure: TheStreet's editorial policy prohibits staff editors and reporters from holding positions in any individual stocks.