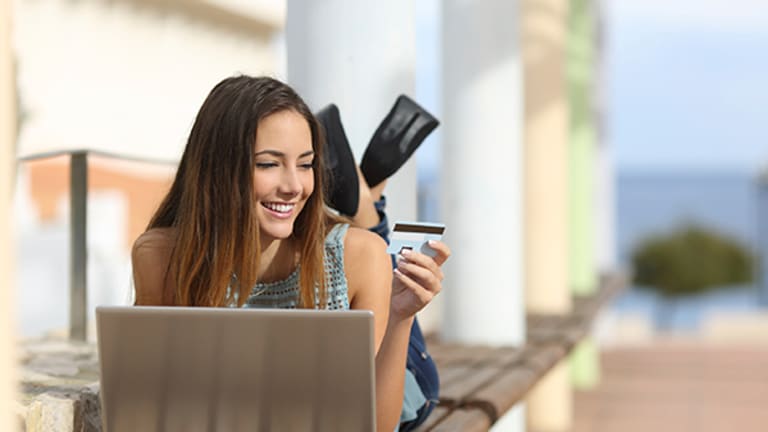 How Foreign Companies Can Successfully Infiltrate the U.S. Online Retail Market
E-commerce provides the path of least resistance, but understanding American consumers and meeting their expectations is a formidable challenge.
Online retail sales in the U.S. are projected to reach $523 billion by 2020, so it's not surprising that companies around the globe are looking to infiltrate the American market. E-commerce has made it more feasible than ever to reach U.S. consumers regardless of physical location through online, mobile and social media channels. While the digital infrastructure to support foreign companies selling in the U.S. exists, however, successfully establishing an e-commerce beachhead here remains a formidable challenge.
To start with, selling across state lines can quickly become complicated for organizations unfamiliar with U.S. regulations and taxation -- especially because these rules can vary greatly from state to state. While navigating American law can be challenging, savvy businesspeople will identify ways to work the system in their favor. For example, some states charge no sales tax and most have a variety of exemptions. Companies that can successfully leverage variations in state law to strengthen their bottom line will have a leg up on the competition.
After sorting out the legal requirements for selling in the U.S., an organization must develop messaging that will capture the attention of American consumers, which is no easy feat. There is a very high bar for entry into this market, as the online space tends to be dominated by a few major players. Ask any American retailer and it will tell you the same thing: A high-quality product alone is not enough to drive sales in the U.S. To stand out from more established names in the space, companies must focus on communicating what makes their products different to create value. Depending on the product, it could make sense to play on customers' positive preconceptions of the brand's home country, as we've seen with products such as Italian leather and Swiss chocolate.
After developing those key messages, companies must focus on building awareness, which typically requires marketing and advertising through a variety of digital marketing channels including email and social media. It's important that businesses realize benchmarks for advertising success will differ across international markets. For example, an acceptable conversion rate in the brand's home country may not be the same as that in the U.S. Because of these differences, it might take some time for a company to realize its desired results, but incremental gains and losses against prior performance will shorten the learning curve.
Once a company has its ducks in a row and is ready to launch in the U.S., it faces the most substantial challenge of all: meeting American consumers' incredibly high expectations for an online shopping experience. From website performance to customer service, every component of an e-commerce strategy needs to be fine-tuned to cultivate the best experience possible.
For the digital storefront itself, companies must ensure their websites are well-designed and easy to navigate. They should also be mobile-optimized and load quickly. Businesses must remember that their websites will often be the first encounter consumers have with them, so professional design and illustration is essential. Furthermore, all site copy should be written in a consistent voice that speaks to the target audience.
At Onestop Internet we handle e-commerce strategy and operations for dozens of premium brands, and I can't emphasize the importance of excellent customer service enough when it comes to building brand loyalty and a reservoir of repeat shoppers. According to a survey we commissioned earlier this year, 75% of consumers are either highly unlikely or unlikely to buy from a retailer again after one bad customer service experience. On the flip side, 98% of consumers are either highly likely or likely to buy from a retailer again after one good customer service experience. And not only does customer service seriously affect repeat buying, but it also affects word-of-mouth marketing. According to our survey, 76% of respondents are either highly likely or likely to tell a family member or friend about a bad customer service experience, and 82% of respondents will share a positive one.
Clearly, offering exceptional customer service is vital, and brands need to keep an eye on all communication channels, as more and more shoppers are reaching out via social media. According to a recent report from Sprout Social, retailers responded to roughly 16% of social media messages directed to them in the third quarter of this year, with the average response time being 11.5 hours. This response rate is why we're seeing platforms such Twitter roll out customer service tools, and there's a clear opportunity for brands to set themselves apart by paying close attention to social media and responding to customers promptly.
Lastly, brands hoping to succeed in the U.S. must offer flexible shipping and return policies. Because heavy hitters such as Amazon and Nordstrom provide extremely flexible guidelines, Americans have come to expect nothing less. Retailers need to offer similar convenience to compete, and they need to have a team in the U.S. overseeing delivery operations and managing inventory. How a business stores its inventory and handles the logistical demands of delivery and returns can make a huge difference in customer satisfaction, so companies should invest significantly in those areas.
Infiltrating the American e-commerce market is hugely challenging, but can also be highly rewarding if a company has the right strategy in place.
This article is commentary by an independent contributor. At the time of publication, the author held no positions in the stocks mentioned.