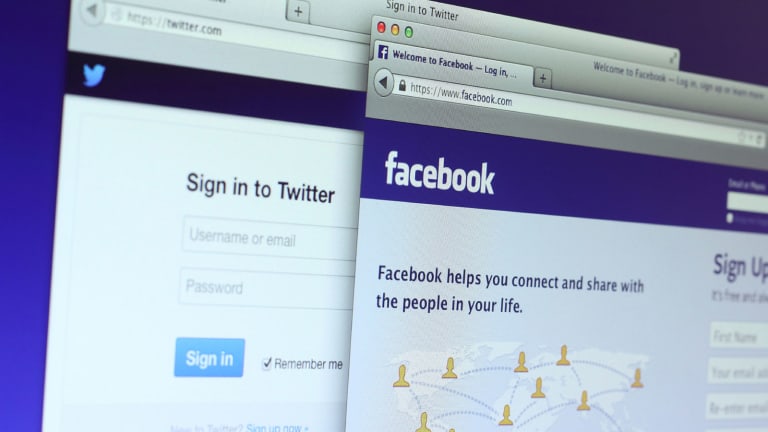 How Facebook's Entrance Into Charity Donations Will Disrupt Crowdfunding
Facebook just announced a nonprofit crowdfunding arm. With one billion active users, what does that mean for platforms like Indiegogo or GoFundMe? Is this the end of nonprofit crowdfunding sites?
Facebook CEO Mark Zuckerberg may have pledged to donate his $45 billion worth of Facebook (FB) shares to charity, but that doesn't mean that's the only charitable endeavor that will come out of the social media platform. The company just announced a nonprofit crowdfunding arm. Considering Facebook's one billion active users globally, what does that mean for platforms like Indiegogo or GoFundMe? Is this the end of nonprofit crowdfunding sites?
data by
Crowdfunding Might Outpace Venture Capital
Crowdfunding as a portion of capital markets has grown impressively to an estimated value of $34 billion this year, according to a 2015 report from research firm Massolution. That's compared to $880 million in 2010, the year GoFundMe was founded, three years after IndieGoGo launched and the year after Kickstarter kickstarted.
Now that the Securities and Exchange Commission has issued rules allowing non-accredited investors to fund private companies, the industry is about to grow even further. Before, crowdfunding platforms allowed the public to donate to causes, or pre-order products to fund development. At the same time, high net worth individuals could purchase equity in start-ups. Now these new rules will allow small investors to purchase equity in start-ups as well.
There are advantages to each platform for investors and companies. At the highest end, accredited investors can purchase stock in start-ups that have the potential to grow vastly, such as on my platform, FlashFunders. At the other end of the spectrum, anyone can donate a few dollars to a cause or charity. This is the space Facebook is entering.
Facebook's Potential to Disrupt IndieGoGo and GoFundMe
Based just on the number of users it has, Facebook is a behemoth. Its charity crowdfunding feature will allow users to donate directly from the charity's campaign page, and even more ingeniously, from shared posts.
Considering most crowdfunding platforms are integrated with Facebook for sharing anyway, it's surprising it took so long for Facebook to get into the crowdfunding game. And the charity feature has another advantage. It's free.
It's hard to compete with free. IndieGoGo and GoFundMe are free to sign up, but they charge fees for each donation. Unfortunately for them, Facebook's crowdfunding initiative appears to be entirely philanthropic, much like Zuckerberg's plan to donate his Facebook shares.
Between reach and being free, IndieGoGo and GoFundMe are in for a squeeze, but they'll probably survive. For now.
Saving Grace in Diversity and Scale
Facebook's charity campaign feature is in beta, starting with just 37 charities, including Mercy Corps, National Multiple Sclerosis Society, and World Wildlife Fund. According to the company's announcement, the charity feature will be open to 501(c)3 organizations, which takes some pressure off other nonprofit crowdfunding platforms that have a large base of individual campaigns, such as people soliciting money for personal hardship, for example.
Scale will help them stay afloat, but so will diversity. IndieGoGo doesn't depend solely on nonprofit fundraising, but also has creatives such as filmmakers and tech developers raising money, which will probably continue to be its core customer base as long as Facebook doesn't try to expand there. However GoFundMe may suffer more, especially if Facebook begins allowing individuals with hardships to raise money on its platform, which is GoFundMe's niche.
The Possibilities of Crowdfunding in the Social Media Sphere
On the horizon, it's possible that other social media platforms will start to integrate donate buttons on their platforms, such as Facebook's Instagram and publicly traded Twitter, which would make it harder to lure users to external sites to contribute to campaigns.
Worse for crowdfunders, Facebook may want to toy with the idea of allowing other, non-501(c)3 charities to crowdfund on its platform, such as for personal hardships and catastrophes, or artists who need money for projects. Why should a filmmaker or technology developer post her IndieGoGo or Kickstarter campaign on Facebook, if Facebook starts integrating campaign pages and donation buttons right on its platform?
Facebook has plenty of resources to explore the legalities of entering the crowdfunding space beyond just charities, and crowdfunding platforms like IndieGoGo and GoFundMe might be feeling a little nervous right now. But for companies, charities, creators, start-ups, and investors large or small, it's a golden area for crowdfunding.
This article is commentary by an independent contributor. At the time of publication, the author held no positions in the stocks mentioned.