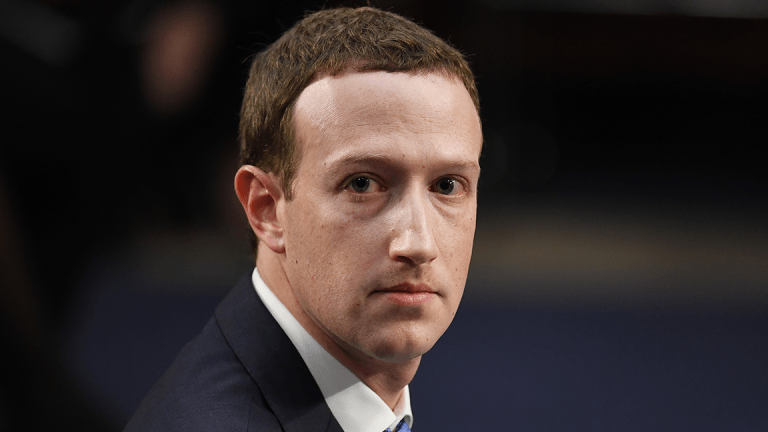 How Facebook Can -- and Can't -- Emulate Tencent's Wildly Popular WeChat App
Though WeChat is one of a kind, Facebook might be able to replicate some of the success Tencent's platform in areas such as web apps, ads and payments.
Ever since Mark Zuckerberg announced last week that Facebook  (FB) - Get Meta Platforms Inc. Report plans to integrate its messaging services and make private sharing a greater company priority, one article after another has arrived arguing that Zuckerberg & Co. are trying to emulate Tencent's (TCEHY) WeChat platform.
Chances are that this is only partly true, in part because it's impossible at this late hour for Facebook Messenger and WhatsApp to fully replicate in their largest markets what WeChat has pulled off in China. But there is an idea or two that Facebook could borrow from WeChat.
Merely calling WeChat a messaging app really doesn't do it justice at this point. In addition to communicating with contacts and businesses, WeChat is used to do everything from reading news and playing games, to following corporate, government and celebrity accounts, to booking movie tickets and hotel rooms, to (via WeChat Pay, China's #2 digital payments platform after Alipay) making a variety of online and offline payments. And the app integrates with many popular e-commerce, local commerce and digital content services, including those provided by Tencent's widely-used news, video and music apps.
It's not hard to see why Facebook can't fully replicate this model. Consumers outside of China have come to rely on standalone mobile apps for many of the things that Chinese consumers have come to rely on WeChat for, and the non-Chinese equivalents of many of the Tencent services that either integrate with or are delivered via WeChat are provided by companies other than Facebook. PayPal  (PYPL) - Get PayPal Holdings Inc. Report and Apple (AAPL) - Get Apple Inc. Report  are the biggest players in mobile payments; Alphabet/Google (GOOGL) - Get Alphabet Inc. Report dominates ad-supported online video (via YouTube) and is the top source of news referral traffic (via Google Search and News); Netflix and Amazon.com  (AMZN) - Get Amazon.com Inc. Report claim the most popular subscription video services; and (though Facebook and Instagram are used for this purpose as well) Twitter  (TWTR) - Get Twitter Inc. Report is often used by celebrities and politicians to engage with the masses.
With that said, Facebook's messaging apps might be able to replicate a few of WeChat's popular services -- particularly since the company already has a lot of the groundwork in place to do so.
WeChat's Mini Programs platform, which delivers web-based apps that load almost instantly and is monetized via ads and payments, is a good place for Facebook to start borrowing from WeChat. At a time when about half of all consumers download zero apps per month, and many of the others download only one or two, a platform that lets consumers get app-like experiences without having to download anything could gain some traction.
Facebook already seems well-aware of this possibility. Over the last three years, the company has been pushing its Messenger Bot platform as a lightweight alternative to apps, and has also launched its Instant Games platform for the core Facebook app and Messenger.
However, Instant Games has been hampered by so-so execution, and Messenger bots haven't caught on the way that WeChat's Mini Programs have. For many interactions, consumers would clearly prefer to deal with an app-like interface rather than interact with a bot. And outside of China, Facebook, given its reach and the fact that it doesn't own a major app store, is arguably better-positioned than anyone to create a successful web app platform, if the execution is good.
Another area where Facebook could take a page from WeChat: Turning the home pages for its messaging apps into unified communications hubs for keeping track of interactions across Facebook's services and perhaps elsewhere. With Facebook already planning to let users of its messaging services interact with each other and also looking to extend this interoperability to SMS, the company might already be thinking in this direction.
And though Facebook probably can't expect to achieve the kind of success that WeChat Pay has obtained in the realm of payments, the company could easily become a bigger player in this space, as it drives more transactions on its various platforms. The company has long supported payment card and PayPal transactions on its core app and Messenger, started supporting payments on Instagram last year and has been reported to be working on a cryptocurrency for WhatsApp that would be pegged to the value of regular currencies and could enable services such as micropayments and cross-border payments featuring low transaction fees.
Last but not least, just as WeChat has ramped ad sales for its Moments social networking service, Facebook plans to start running ads against its WhatsApp's Status stories service, which had over 450 million daily active users (DAUs) last May, after having begun running ads on Instagram Stories and Facebook Stories.
Five years from now, Facebook Messenger and WhatsApp will still probably look very different from WeChat. But it's quite possible that they'll include a few more WeChat-like features than they do today, including some that can be monetized.
Facebook, Alphabet, Amazon.com and Apple are holdings in Jim Cramer's Action Alerts PLUS member club. Want to be alerted before Jim Cramer buys or sells FB, GOOGL, AMZN or AAPL? Learn more now.
Will I Have Enough Money to Retire?
Want to learn about retirement planning from some of the nation's top experts? Join TheStreet's Robert "Mr. Retirement" Powell live in New York on April 6 for our Retirement Strategies Symposium. For a limited time, tickets are available for $99 for this full-day event. Check out the agenda, learn about the speakers and sign up here.