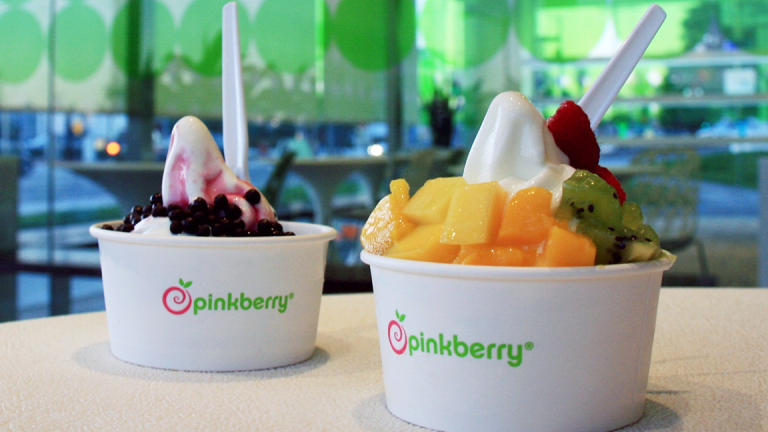 Euro Asset Prices Support U.S. Markets; Pinkberry Parent Still Acquiring--ICYMI
Here's what you need to know now for Tuesday, Dec. 12.
Major averages, sans the Nasdaq, continued to march higher. The U.S. dollar held onto gains and Treasuries slipped as the Federal Reserve started its two-day meeting to discuss rate hikes.
Speaking of the Fed, this blaring market confidence coupled with the speedy rise of bitcoin has got to be giving those at the Federal Reserve headaches, at least according to one prominent bank analyst.
"I know Janet Yellen said it's not frightening, but it is," Dick Bove, told Real Money's Antonia Oprita in a recent interview.
The Fed and other major central banks have held interest rates at record lows for years and have been printing money, which has pushed valuations in the U.S. capital markets at very high levels, levels that cannot be justified looking at the growth of the economy, of incomes or corporate earnings, Bove said.
Bove explains that some of this overvaluation has to do with increased interest from Europe, where negative rates have attracted investors to U.S. assets, leaving another potential threat to the U.S. markets: strength in Europe. "If (European Central Bank President) Mario Draghi were to start increasing rates in Europe, the dollar would weaken, money would flow out of here, the stock market would crack," Bove said.
'Whatever happened to TCBY?' 'Who the hell owns Pinkberry?' 'Remember Cold Stone, is that still a thing?' ... Common questions of any ice cream aficionado or mall patron of the last three decades, I'm sure.
Well, for the many of you out there we've got some answers as Montreal's MTY Food Group Inc. was in the news. The company, which owns Cold Stone, Pinkberry, TCBY (Canada) and more than 50 other restaurant brands, announced Tuesday that it had grown its presence with a $192 million (C$248 million) acquisition.
The merger will combine over 5,700 restaurants under 75 brands, including MTY's Thai Express and Manchu Wok. Imvescor banners include Baton Rouge Steakhouse and Mikes Subs.
In 2016 MTY bought Kahala Corp., of Scottsdale, Ariz., from its controlling stockholders, the Serruya family, for $300 million. Kahala doubled MTY's sales and store count and added the Cold Stone Creamery, Tasti D-Lite LLC and Planet Smoothie names to its quiver as well. In December 2015, it acquired Pinkberry Inc. at auction, for undisclosed terms, after pursuing the frozen yogurt retailer for several years.
Cat Chen covers the acquisition, and MTY's expansion plans, for our sister publication, The Deal.
This is an excerpt from "In Case You Missed It," a daily newsletter brought to you by TheStreet. Sign up here.

Photo of the day:Glory days of the U.S. shopping mall
The glory days of the American shopping mall have come and gone just like the fashion sense of Cler Horowitz (Alicia Silverstone) of the "Clueless" era. Mall stalwarts like Sears (SHLD) and Sam Goody have gone by the wayside or are shrinking and the tenants of the mall are changing. Now, so are the owners. French property giant Unibail-Rodamco SE has agreed to pay $24.7 billion, including debt, for Westfield Corp., striking a deal that will create one of the world's biggest property companies and set a record for an Australian takeover. Westfield, based in Sydney, has 35 shopping centers across the U.S. and the U.K., with total assets under management of about $32 billion.
Read more from "In Case You Missed It." Sign up here.
More of What's Trending on TheStreet: