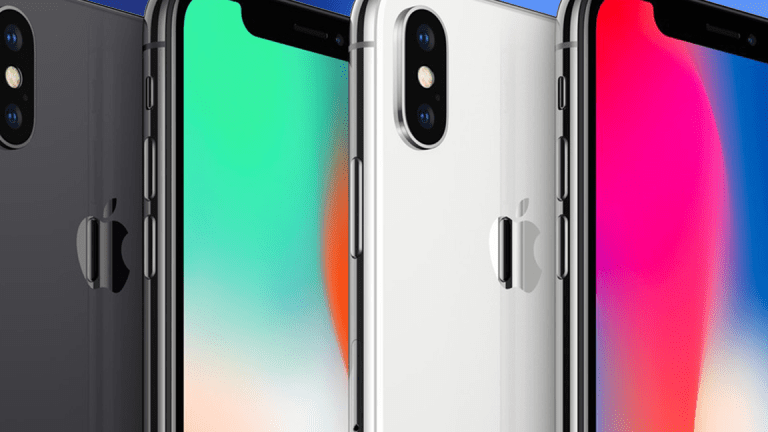 Publish date:
Apple, Amazon, Netflix and Other Tech Giants Are Flexing Their Pricing Power
From the the iPhone and Amazon Prime to Office 365, tech giants are finding ways to obtain more revenue from loyal customers.
From the the iPhone and Amazon Prime to Office 365, tech giants are finding ways to obtain more revenue from loyal customers.
As their latest earnings reports often make clear, the growth prospects of many big-name tech companies aren't just tied to user growth or the launch of compelling new products and services, but the pricing power commanded by well-established existing businesses.
Here's a look at the role pricing power is playing in lifting the top lines of several well-known tech companies.
Apple
Apple's (AAPL) - Get Apple Inc. (AAPL) Report iPhone unit volumes only rose 3% annually during calendar Q1, but its iPhone revenue rose 14%. Chalk that up to the iPhone X, whose $999 starting price helped Apple's total iPhone average selling price (ASP) rise by $73 from the year-ago period to $728.
Apple also saw the iPad and Mac, which like the iPhone claim ASPs well above the average for their respective markets, post revenue growth that surpassed their unit growth. While Apple's ability to command premium prices for its hardware is obviously no secret, the company's ability to leverage its hardware strengths and software/services ecosystem to get loyal users to gradually pay more (on average) when they upgrade their devices still flies under the radar a little.
Facebook
Facebook's (FB) - Get Facebook, Inc. Class A Report ad sales have a bit in common with Apple's iPhone sales right now: The company's ad impressions only grew 4% annually in Q4 and 8% in Q1, as strong Instagram impression growth was offset by slowing impression growth for Facebook's core service. But its average price per ad grew 39% in Q4 and 43% in Q1.
The power of Facebook's unmatched user data and targeting abilities, together with its investments in crafting quality ad products and measurement tools, is helping advertisers large and small see strong returns on their Facebook campaigns. Those returns, in turn, leave them comfortable bidding more for Facebook ad inventory that's seeing limited supply growth.
Going forward, the EU's GDPR regulations (they require users to opt in to any data-collection) and Facebook's global rollout of GDPR-like privacy controls could affect its ad price growth by leading some consumers to share less data. On the other hand, recent news feed algorithm changes that lowered the frequency at which posts from followed brands and publishers are shown have motivated some of those brands and publishers to spend more on Facebook ads to grow their reach. And in time, sales of video ads run against Facebook's Stories products and Watch video platform could provide a lift to price per ad.
Microsoft
Microsoft's (MSFT) - Get Microsoft Corporation (MSFT) Report Office commercial products and services revenue rose 14% annually last quarter, and its Office consumer revenue rose 12%. The consumer growth has a lot to do with how Office 365 has grown the ranks of non-business users paying for the Office productivity suite. The commercial growth, however, has more to do with how Office 365 subscriptions, some of which come bundled with a large array of cloud apps and services, are growing the amount of long-term revenue Microsoft gets from existing Office clients.
And recently, this revenue increase has been driven by Microsoft's ability to sell a higher mix of costlier enterprise Office 365 plans. During the company's April 26 earnings call, CFO Amy Hood noted Microsoft's Office 365 average revenue per user (ARPU) grew thanks to greater adoption of its E3 and E5 plans, which respectively cost $20 and $35 per user per month prior to discounts.
Amazon
For Amazon.com (AMZN) - Get Amazon.com, Inc. Report, the flexing of pricing power doesn't have a lot to do with the prices charged for retail goods on its site -- though the loyalty of Prime members gives Amazon some pricing power here, it has chosen not to wield it too aggressively, and for many goods, competition between marketplace sellers keeps prices down. Rather, it's about the services underpinning its online retail empire.
This certainly includes Prime -- price hikes have now been announced for both Prime's monthly and annual U.S. service plans, and it's hard to imagine a large percentage of subscribers canceling, given the breadth of Prime's commerce and content services. It also includes Amazon's seller services (fulfillment services, commissions, etc.), which now produce over $30 billion in annual sales and include commissions on marketplace sales that are often well above what eBay (EBAY) - Get eBay Inc. Reportcharges for a given item. And it also appears to include Amazon's burgeoning ad business, which (according to third-party research) got a big Q1 lift from higher prices for popular ad types.
Netflix
When Netflix (NFLX) - Get Netflix, Inc. (NFLX) Report finished carrying out a price hike in mid-2016, its subscriber growth briefly took a hit. When the streaming giant carried out a new price hike in the U.S. and certain international markets last fall, it did nothing to keep the company from continuing to add subs at a torrid pace. Two million U.S. subs and 8.3 million international subs were added in Q4, and 2 million and 7.4 million were added in Q1, respectively.
Meanwhile, the price hikes, together with a subscription mix shift towards HD and 4K plans, helped Netflix's average selling price (ASP) rise 12% annually in Q1 in the U.S. and (excluding currency swings) 13% internationally.
With Netflix now sporting a $138 billion valuation, investors are clearly betting that Reed Hastings & Co. will flex their pricing power some more in the coming years. Considering how low Netflix's prices still are in the grand scheme of things (its HD plan costs $11 per month in the U.S.), as well as how the company's scale allows it to pay for an unmatched streaming content budget, additional price hikes are almost certainly just a matter of time.
This column originally appeared on May 7 on Real Money, our premium site for active traders. Click here to get more great columns like this.
Jim Cramer and the AAP team hold positions in Apple, Amazon, Facebook and Microsoft for their
Action Alerts PLUS Charitable Trust Portfolio
.