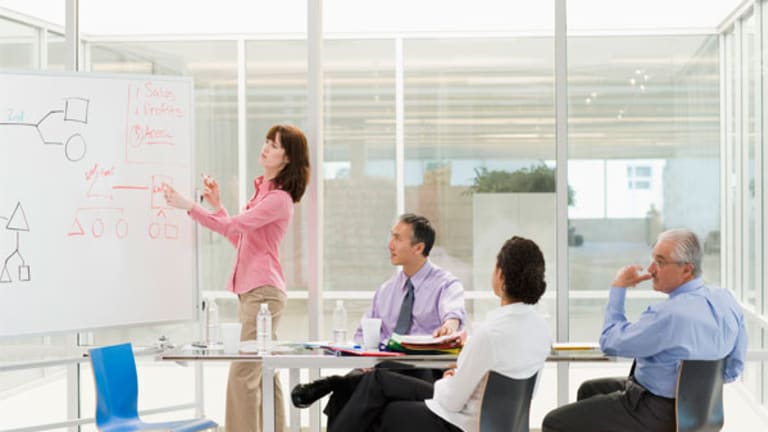 Home Sales: Expect the Unexpected
Marek Fuchs, senior contributing analyst at TheStreet, talks Pulte, housing and change.
NEW YORK (TheStreet) -- Talk about a revelation. If you want to learn just how easily the media assumes a permanent shift in fortunes, just take a look at coverage of December new homes sales. Sure, the coverage impacts homebuilders like Pulte Group (PHM) - Get Report, Lennar (LEN) - Get Report, KB Homes (KBH) - Get Report and Toll Brothers (TOL) - Get Report. But it also has wider implications.
The media always seem surprised, jolted by reality. Why? They are, against reason and history, always too quick to declare change lasting.
Submit this for your disapproval: The New York Times (and plenty of others) described the poor showing of new home sales in December as "unexpected."Unexpected? By whom? Look: new home sales surpassed Wall Street estimates for three months running, but does three, an insignificant sampling in any field but journalism (where it is apparently the gold standard) add up to a pattern so certain that its break should be "unexpected"?
Considering, shouldn't journalists be expecting the unexpected?
Even if you believe in a housing recovery, few make the case that it will be seamless and linear. With a myriad of variables and vulnerabilities, the recovery will, at best, come in fits and starts. Probably too many to count. And if Wall Street is the one setting expectations, shouldn't journalists do more than serve as a megaphone for those expectations?
Perhaps we shouldn't expect better. But as a trader, don't get lulled by the media's propensity for assuming that three times makes a permanent trend. It rarely ends well.
At the time of publication, Fuchs had no positions in any of the stocks mentioned in this column.
Marek Fuchs was a stockbroker for Shearson Lehman Brothers and a money manager before becoming a journalist who wrote The New York Times' "County Lines" column for six years. He also did back-up beat coverage of The New York Knicks for the paper's Sports section for two seasons and covered other professional and collegiate sports. He has contributed frequently to many of the Times' other sections, including National, Metro, Escapes, Style, Real Estate, Arts & Leisure, Travel, Money & Business, Circuits and the Op-Ed Page.
For his "Business Press Maven" column on how business and finance are covered by the media, Fuchs was named best business journalist critic in the nation by the Talking Biz website at The University of North Carolina School of Journalism and Mass Communication. Fuchs is a frequent speaker on the business media, in venues ranging from National Public Radio to the annual conference of the Society of American Business Editors and Writers.
Fuchs appreciates your feedback;
to send him an email.