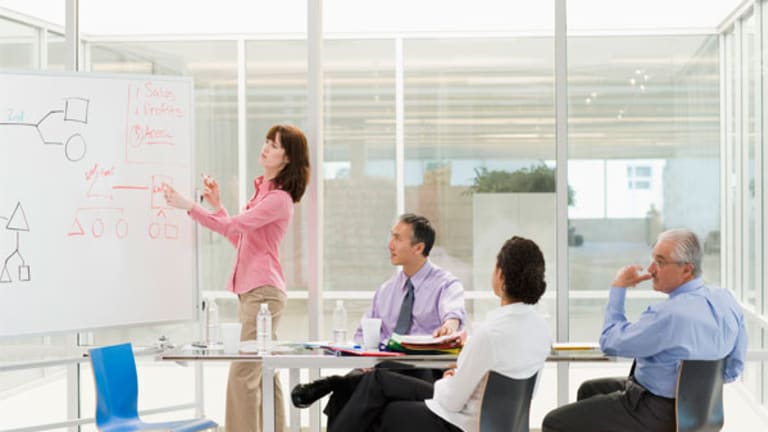 Home Loan Servicing's Erbey Says No to Taxes After Saying Yes to TARP
It's more than mildly hypocritical for William Erbey's latest company to set up shop in the Cayman Islands.
Updated to clarify Ocwen's participation in the TARP program. An earlier version of this article stated Ocwen had yet to "pay back" TARP funds, but the type of funds the company received were incentive payments related to mortgage modifications that do not require repayment.
NEW YORK (
-- William Erbey had no problem taking taxpayer money when it came to TARP funds for
Ocwen Financial
(OCN) - Get Ocwen Financial Corporation Report
, but he's going out of his way to avoid paying taxes with a new venture,
Home Loan Servicing Solutions Ltd.
, which is looking to go public next week.
Erbey remains the executive chairman of Ocwen, which received $123 million in
in form of incentive payments related mortgage modifications. Home Loan Servicing, which Erbey has since founded, is looking to raise $200 million in its initial public offering, proposing to sell 13.3 million shares at $14-$16 each, and it plans to use the proceeds to do a little bailing out of its own by purchasing Ocwen's mortgage servicing business.
The problem for taxpayers is that Home Loan Servicing is based in the Cayman Islands in a rather transparent move to minimize the company's tax liabilities.
Erbey served as CEO of Ocwen from January 1988 through October 2010 so it seems more than a bit disingenuous for him to set up a new entity that will look to skip paying taxes after taking TARP money while at Ocwen. On top of that, he wants the public to fund this new venture through the IPO.
The S-1 filing also raises some interesting questions about prospects for the company's business.
Home Loan Servicing is presenting itself to prospective shareholders by suggesting it will pay out 90% of its income in dividends. However, in the very first paragraph of the risk factors section of its filing, the company states, "Our business model is untested and we may not be able to execute our business strategy as planned, which may negatively impact our financial performance and our ability to pay dividends in the future."
Untested? How challenging is it to take a mortgage payment and apply it to a mortgage.
Home Loan Servicing won't just be taking on Ocwen's mortgage servicing business; it also gets Litton Loan Servicing and Saxon Mortgage. Ocwen bought Litton from
Goldman Sachs
(GS) - Get Goldman Sachs Group, Inc. Report
for $264 million in June 2011.
Litton received $66 million in TARP money, and it seems to have its own problems. The
Federal Reserve
sanctioned Litton for continued violations in robo-signing, while the Treasury Department gives them a clean bill of health. Perhaps the Federal Reserve and the Treasury should compare notes.
Ocwen picked up Saxon from
Morgan Stanley
(MS) - Get Morgan Stanley Report
in October 2011 for $59 million. Saxon has received $84 million TARP payments and is currently the subject of a class action lawsuit for the illegal use of HAMP funds. Saxon gets a D- rating from the BBB.
Meantime, potential investors should be aware that Erbey will be wearing a lot of different hats. In addition to his roles at Home Loan Servicing and Ocwen, he is also chairman of
Altisource
(ASPS) - Get Altisource Portfolio Solutions S.A. Report
, a provider of mortgage services, such as selling the foreclosed properties of this proverbial Brady Bunch of mortgage companies. Guess who is Altisource's biggest customer? That's right, Ocwen!
That's a bit too cozy for comfort as it raises questions about what incentive a lender may have to modify a loan if its chairman is also running the board of a company that looks to profit from foreclosures.
And while Altisource hasn't received any government money, but it's based in Luxembourg, another well-known tax haven. Erbey owns 26% of Altisource stock worth roughly $358 million. He also owns 13% of Ocwen stock worth approximately $196 million, and he's going to buy $10 million worth of Home Loan shares concurrently with the IPO, according to the S-1.
Basically, any prospective Home Loan Servicing shareholders should realize that they would be buying shares in a company that doesn't plan to pay any taxes itself despite its founder accepting taxpayer funds in the past.
In an emailed statement following this article's initial publication on Thursday, Ocwen pointed out that TARP-related monies it received were fees earned related to
in the Home Affordable Modification Program that do not require repayment.
"Ocwen neither sought nor received a single dollar of TARP bailout money and we therefore do not need to pay back any TARP funds," wrote Paul Koches, executive vice president at Ocwen, in the statement, adding later: "HAMP fees are fundamentally different from bailout money. HAMP fees are earned for mortgage loan modifications performed under a contract for services and do not ever need to be repaid."
Ocwen also commented on Home Loan Servicing's IPO plans.
"We also respectfully suggest there is a larger message not covered in the article about the multiple salutary impacts of the new HLSS venture," Koches wrote. "Even prior to the HAMP program, Ocwen was leading the industry in sustainable loan modifications, having saved over 90,000 American families from foreclosure (for which we received zero fees from the government). Through our continued commitment to foreclosure prevention and support of HAMP, that number is now above 260,000."
The statement concluded by saying: "In short, by diversifying Ocwen's liquidity sources, our transaction with HLSS will facilitate Ocwen doing more of what we do best -- providing more loan modifications for more struggling American families, to the benefit of not only homeowners, but communities, investors and ultimately, by alleviating the housing crisis, our national economy."
Both Ocwen and Home Loan Servicing did not respond to requests for comment ahead of this article's initial publication.
--
Written by Debra Borchardt in New York.
>To contact the writer of this article, click here:
Debra Borchardt
.
Disclosure: TheStreet's editorial policy prohibits staff editors, reporters and analysts from holding positions in any individual stocks.