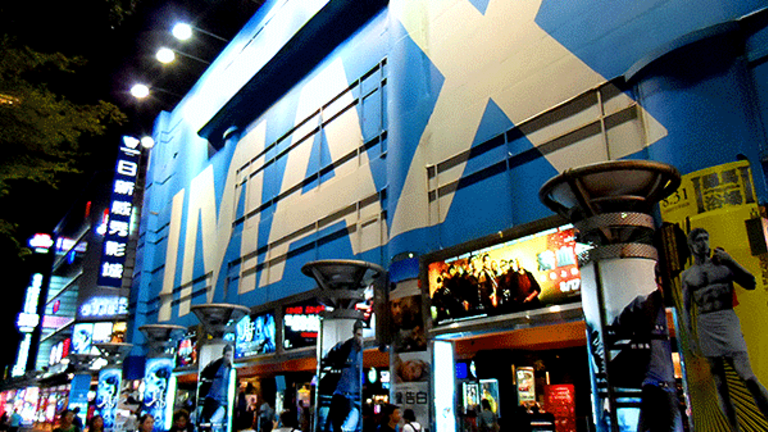 Publish date:
Hollywood's Chinese Growth Engine Stalls in 2016
After growing nearly fourfold in the past five years, ticket sales in China are set for only a slight increase this year, bad news for studio profit margins.
After growing nearly fourfold in the past five years, ticket sales in China are set for only a slight increase this year, bad news for studio profit margins.
China's box office, the engine of growth and safety blanket for Hollywood's biggest budget films, is starting to show signs of age. And that could spell bad news for the profit margins of Hollywood studios.
The Chinese box office, second only to the U.S. in ticket sales, accounted for nearly 19% of the global box office last year, according to consumer measurement firm comScore. But after growing more than fourfold in the past five years, ticket sales are expected to slow to nearly zero growth over 2015's $6.78 billion when final tallies are released in coming weeks.
The market began to slow midyear, according to movie executives doing business in the country. As of Dec. 21, Chinese box office revenue totaled almost 44 billion yuan ($6.33 billion), setting up only "a modest increase," Chinese box office website EntGroup said on Tuesday.
Chinese growth has provided a reliable source of box office revenue in recent years for some of Hollywood's biggest-budget films, especially when they falter in the U.S.
Terminator Genisys, made by Viacom's (VIAB) - Get Report Paramount Pictures last year for $115 million, generated $113.2 million in Chinese ticket sales and only $89.8 million in domestic theaters. Lions Gate's (LGF) Now You See Me 2, made for $90 million, collected only $65.1 million from its U.S. showings this summer, according to the Box Office Mojo tracking site, but $97.1 million in China.
And in an even more extreme example, Warcraft, produced by Comcast's (CMCSA) - Get Report Universal Studios for $160 million, offset a $47 million domestic take with $386 million in foreign sales, including nearly $221 million in China.
After years of relentless building of modern cineplexes, however, the market began slowing. And earlier this year, the Chinese government outlawed subsidies that online ticket services have paid to build market share, according to Marc Ganis, president of co-founder of Jiaflix, which produces films in China with U.S. and Chinese partners.
Those subsidies have artificially boosted the box office, with $10 tickets being sold for as little as $5 to the public, with the ticketing service picking up the rest.
"The change will make the box office more rational, which is a good thing," he said. "But in the short term, it's going to be painful for a lot of companies who were counting on continued growth in the market."
At the same time, China has quietly been increasing the number of foreign films it allows to be imported into its market, Ganis said, despite a stated quota of 34 films a year. Ganis estimated China would allow as many as 39 foreign-made films into the country this year.
"That's a lot more competition for films, and some of them just won't do very well," he said.
Miss Peregrine's Home for Peculiar Children, which 21st Century Fox's (FOXA) - Get Report Fox studio produced for $110 million, has generated only $16 million after following its Dec. 2 release in the Chinese market. The special effects-laden film sold more than $180 million elsewhere in foreign markets and $86.8 million in the domestic theaters, according to Box Office Mojo.
The quota system, established in bilateral trade talks between China and the U.S., comes up for renewal in 2017.
Hollywood studios need steep box office sales for their films because under the government's rules U.S. studios collect only about 25% of the box office, compared with close to 50% in the U.S., said analyst Tony Wible of Drexel Hamilton.
"China has one of the least attractive film rental rates with theater owners," he said. "It is also a tougher market to fully monetize given its restrictions on content and the limits on film imports."
And those restrictions could soon spread to areas beyond the box office, Ganis said, noting that online video streaming service iQiyi, owned by internet search giant Baidu (BIDU) - Get Report, recently said it would start to license fewer big-budget Hollywood films. Instead, like Netflix (NFLX) - Get Report, it likely will produce more of its own content.
Jim Cramer and Jack Mohr, who co-manage the Action Alerts PLUS portfolio as a charitable trust, wrote in a recent post that the position of the Federal Communications Commission under the Trump administration should bolster Comcast, whose shares they already considered undervalued.
To read their full analysis, click here for a free 14-day trial membership to AAP, which holds Comcast shares.
This article is commentary by an independent contributor. At the time of publication, the author held positions in Viacom, Netflix and Comcast.