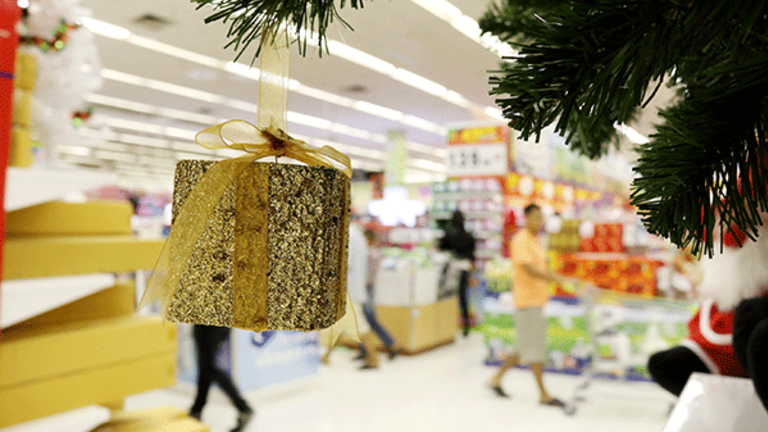 Holiday Shopping Sales Not Likely to 'Blow Anyone Out of the Water'
Consumers spent on their home, electronics, and toys, but apparel retailers still struggled to get customers through the door.
The 2016 holiday shopping season is officially behind us and this year's sales figures are not likely to impress anyone.
Bloomberg Gadfly retail and consumer columnist Shelly Banjo appeared on "Bloomberg Markets: Americas" Tuesday morning to discuss what to expect from the holiday shopping sales figures. She described the temperature out there so far as "lukewarm."
"I think people are out there spending. It's kind of almost boring to that point," she said. "You know people are out there spending, retailers are seeing okay sales. It's not going to blow anyone out of the water, but it's not going to be anything bad either."
One surprising factor this year was the rise is discounting, which was more than what was expected. Anchor Vonnie Quinn asked Banjo if the good Black Friday sales helped to "pull sales from the Christmas season."
"A lot of people turned out and shopped for those events, I think those events really catapulted people into the stores and gave people a reason to shop," Banjo responded. "It's a long season, it's six weeks...or even more depending on how you count it. It's going to keep going all throughout January as people go back into the stores to return things and picking up even more stuff."
Quinn wanted to know where we are seeing spending. She pointed out the economy has been growing and that there have been some wage increases, but there is still some "malice" among the middle and lower class.
People are spending on their homes, electronics are still a big desire, toys did well also this holiday season. Apparel is still seeing a decline however.
"The department stores just cannot get people into their stores," Banjo added. "They're getting cut by Amazon (AMZN) - Get Report on all sorts of things from clothing to beauty, to all these things that you used to go into the department store for, now you can get everywhere else."